We visited Alfred Coffee on Melrose Place. This coffee shop is in a great location and has a laid-back vibe. The decor is also pretty cool.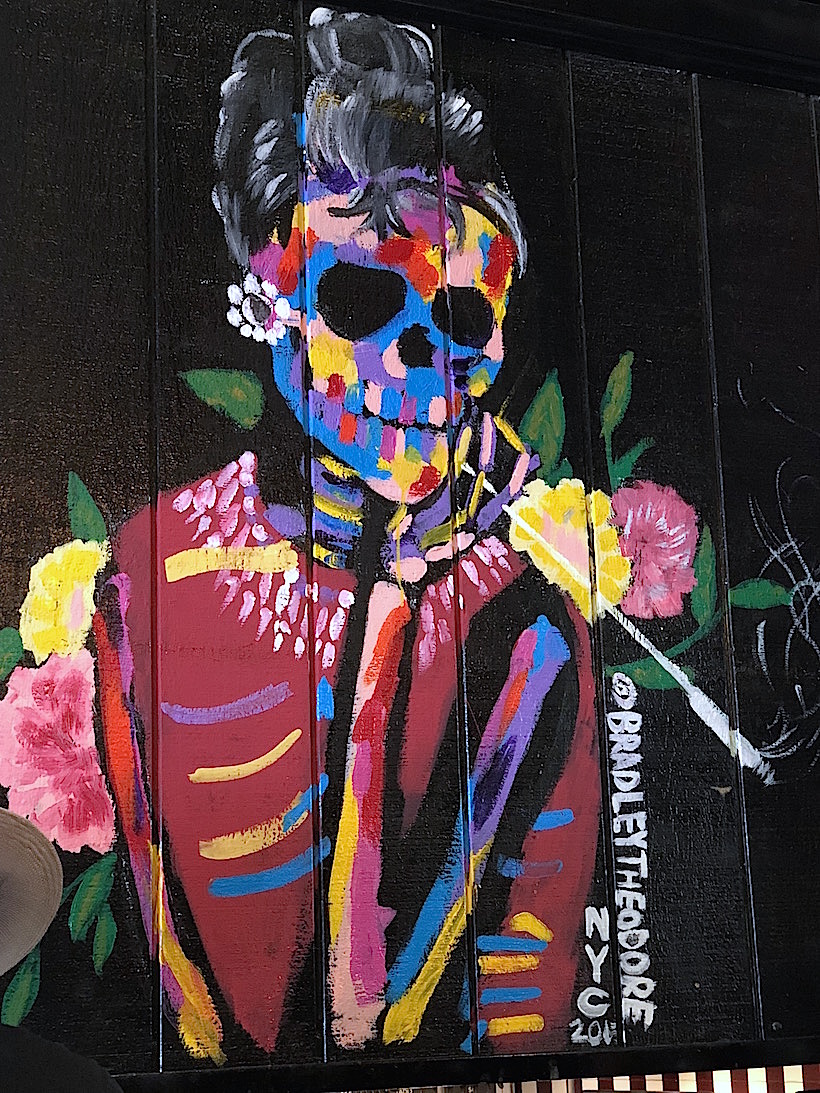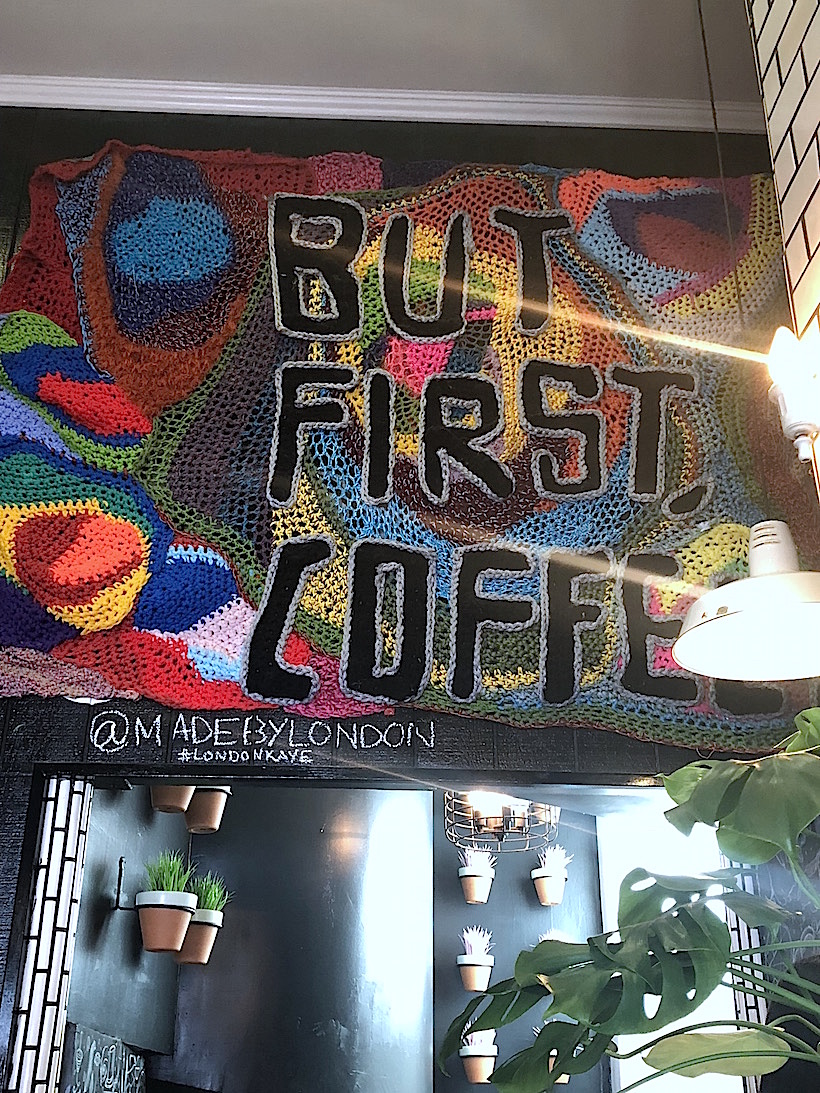 You can sit inside or outside, but the inside has limited seating.
I decided to try their drip coffee because this is usually my gauge for testing coffee shops.
And to my surprise, unlike Blue Bottle Coffee, the coffee was already pre-brewed and was inside a thermal coffee carafe. Pre-brewed is usually bad because the coffee is generally too hot, can taste burnt, and you have no idea how long it's been sitting in the carafe.
With that said, my wife ordered an iced caramel latte with coconut milk.
Their coffee prices were comparable to Starbucks and weren't as absurd as some other coffee shops in Los Angeles. Here's the menu: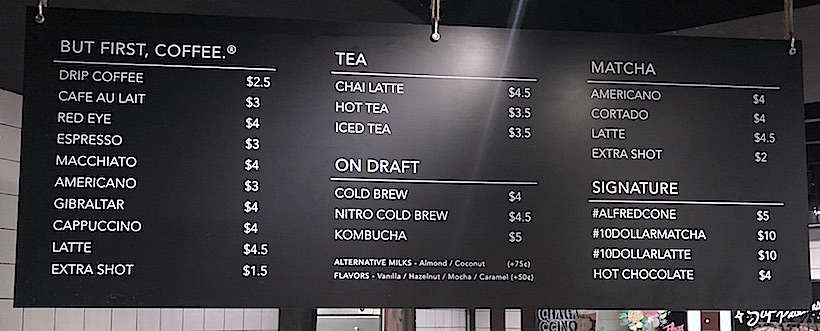 As soon as I received my drip coffee, I could tell that it was scalding hot. So I lifted off the lid to smell the aroma of the coffee. It didn't have a strong aroma but a slight, fruity fragrance.
I then tried the black coffee. I could tell it was a medium roast, and the flavor was weak. I could also tell that the coffee-to-water ratio was off because the body of the coffee was very watery.
That being said, I still wanted to enjoy their coffee because people rave about it constantly.
So, I poured some cream in and two raw sugars. Unfortunately, I then had to wait because the coffee was way beyond the appropriate temperature.
In the meantime, my wife and I tried her iced caramel latte with coconut milk. It was extremely sweet and had almost no coffee flavor at all. Wifey said, "it tastes like a marshmallow." That's a perfect way to describe it. It tasted almost like they forgot to include the shot of espresso.
After chatting about Kimmie's drink, I decided to give my drip coffee another chance (now that it's not boiling). I will say that it tasted better with cream and sugar, but I still couldn't get over the water-to-coffee ratio.
Watered-down coffee is a big no-no for me.
Also, the aftertaste of their drip coffee was pretty rough too.
Overall, the vibe and location of Alfred Coffee were great. However, the coffee was a big letdown (given how much hype I've heard).
I enjoyed the coffee at Carrera Cafe and Blue Bottle Coffee much more.
If Alfred's adopted a pour-over method (like Blue Bottle Coffee) and eliminated the thermal coffee carafe, it would be much tastier. I should mention that Alfred's uses their in-house, which is also a significant influence.
At the end of the day, the coffee's quality matters the most (not the brewing method).
I'm going to give Alfred 3/5 stars because of the quality of the coffee.
Have you been to Alfred Coffee or want to try it? Leave your comments and questions below.