If you're looking for a great coffee to try, our Artizan Coffee review will help you discover a hidden gem.
This small roastery is located in the heart of Miami. The business has quickly gained a reputation for making some of the best coffee in the city.
But what sets Artizan Brand apart? And is it worth investing in a bag of these freshly roasted beans? Let's take a break and take a closer look at Artizan Coffee.
About the Artizan Coffee brand
Artizan Coffee is one of the most popular coffee roasters in the neighborhood. People trust the quality of the local brand. The owners are serious about their coffee. These organic specialty blends are hand-picked by farmers and roasted by expert baristas in small batches to bring you the freshest roasted flavor possible. Clients get fresh coffee delivered within days of roasting instead of months for a rich and optimal taste!
The brand believes that a good cup of coffee requires only the best ingredients. So they use it in Artizan capsules, whole beans, and ground coffee.
We are going to do our in-house quality control. Our verdict will answer whether or not Artizan has a chance to become your new favorite coffee.
Popular Blends
CUBA MIA – ESPRESSO SIGNATURE BLEND
It's medium-bodied with notes of caramel, molasses, and dark chocolate. It was designed for espresso but can be enjoyed as a drip coffee or cold brew.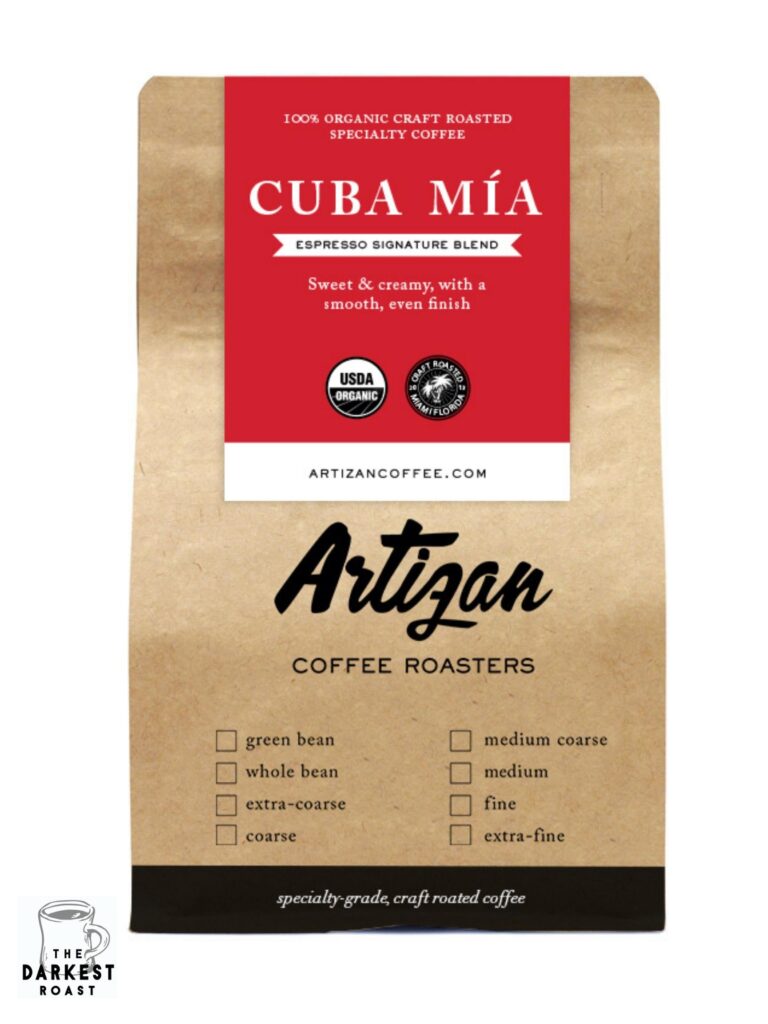 ORGANIC HEMP COFFEE – MEDIUM ROAST
This coffee is made with 100% Arabica and has a nutty flavor that's perfect for trying something new.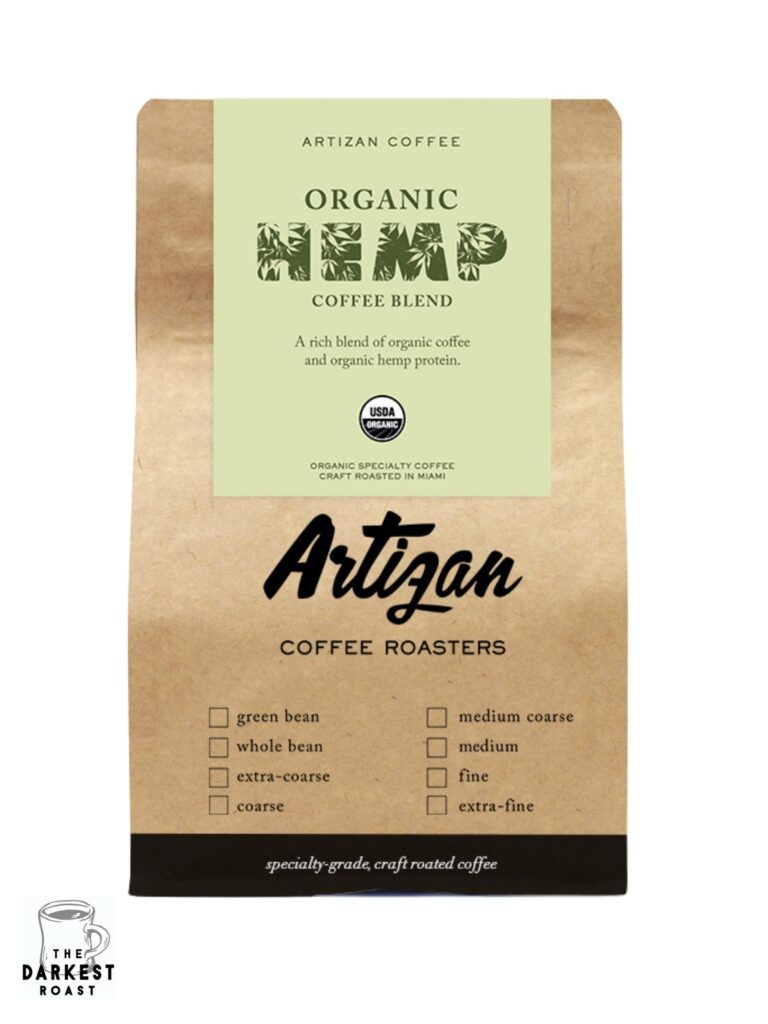 HP DECAF – HIGH ALTITUDE BLEND
This decaf coffee is made with 100% Arabica and has a rich, smooth flavor and a delicate cocoa aroma. It has the top rating among all reviews.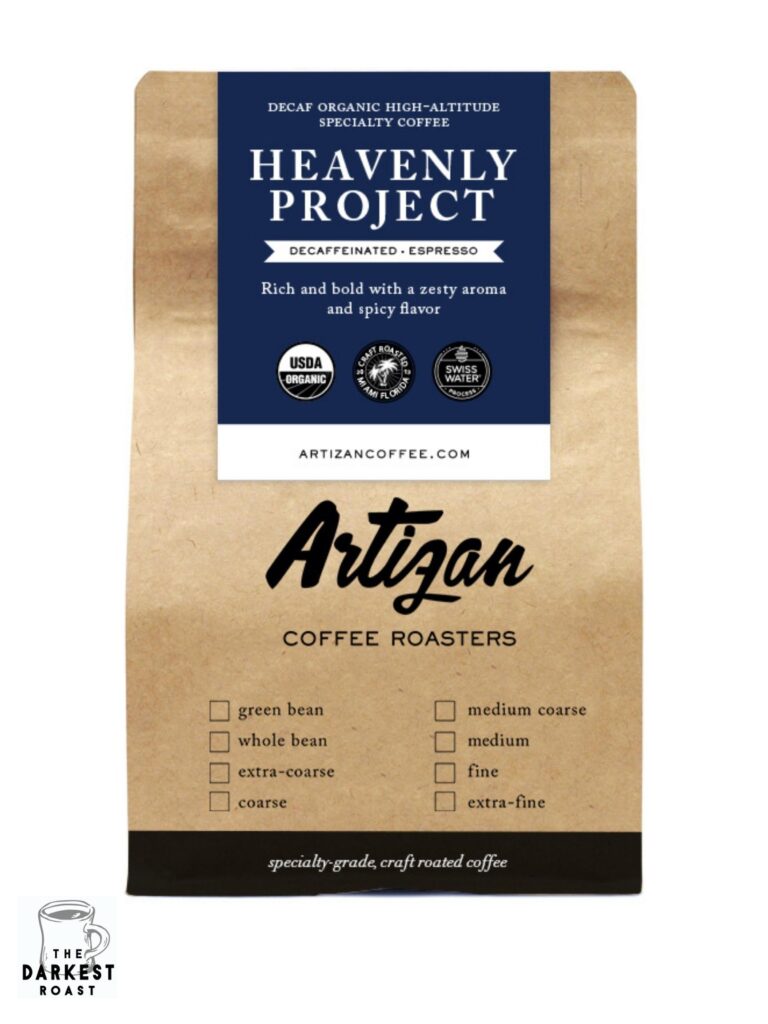 BRAZIL – NOSSA SENHORA DE FATIMA – ESTATE
This coffee is made with 100% Arabica and has a sweet, fruity flavor. Fans of coffee basics-go for this one.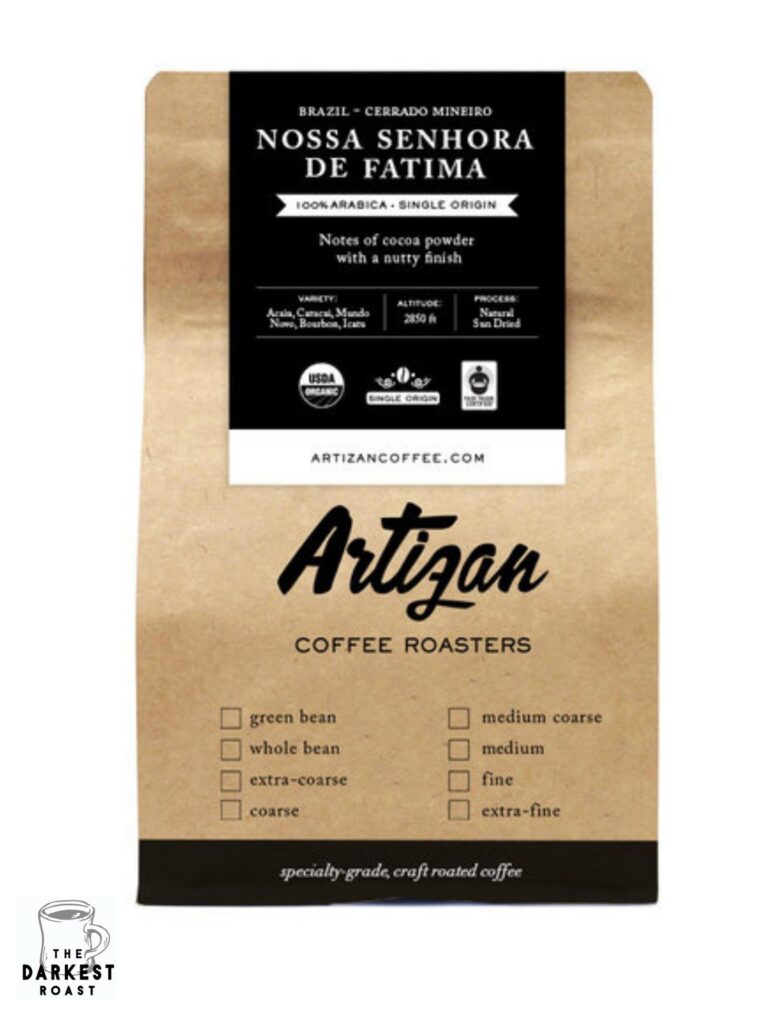 GUATEMALA – HUEHUETANGO ADIESTO – SINGLE ORIGIN
This coffee is made with 100% Arabica beans and has a bright, citrusy flavor.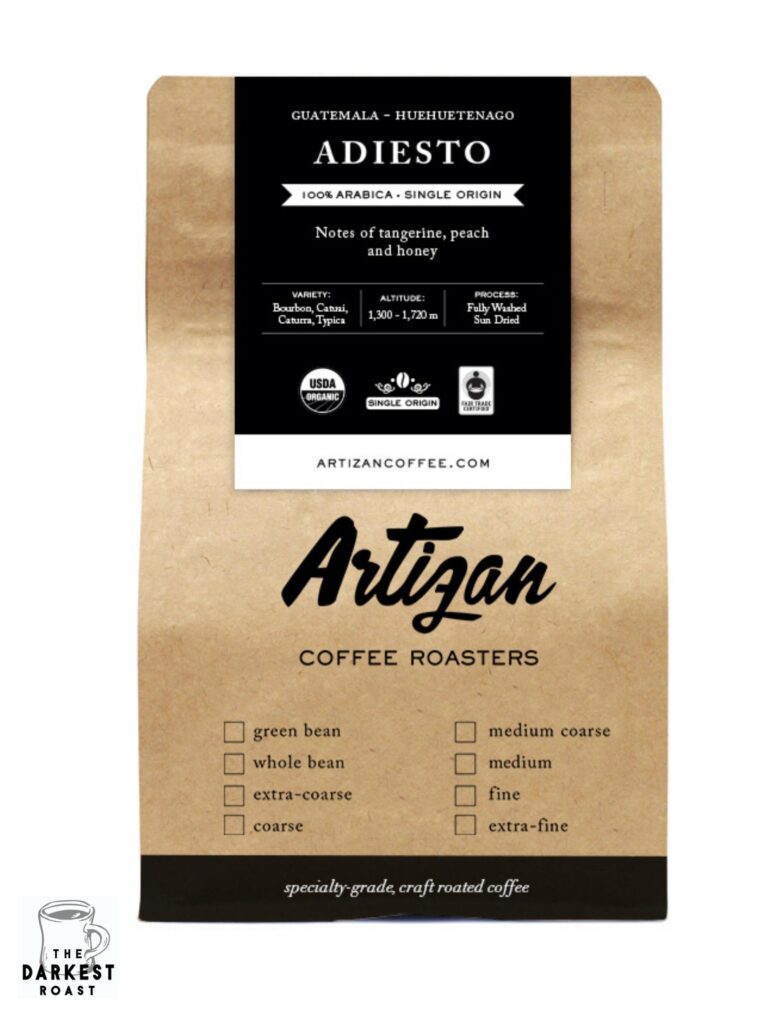 Pods
The brand is committed to making the coffee experience as enjoyable and seamless as possible. These organic, Fair Trade-certified coffees are grown without pesticides or chemical fertilizers. So you can enjoy them guilt-free! They also use 100% natural methodologies like the Swiss Water® Process. Coffee pods are compatible with Nespresso and ESE machines. They are comparably cheap to the originals.
Experience
I bought this coffee from the official website of the roaster to test it on my own. The price for a single coffee origin surprised me. But I decided to experiment. While waiting for the delivery, I didn't expect amazing service. Luckily, I received promised organic coffee straight from the roaster location delivered in less than a week. The custom design of delivery bags was outstanding. A lot of companies don't care about making the first impression.
Now that was time for brewing. I was delighted with my order as it included three distinct types: dark roast, medium roast, and decaf. I was pleased with every single cup. The coffees are smooth and pleasant to drink. I used a La Pavoni Europiccola espresso machine, a Keurig, and a french press to make excellent coffee. I've wasted a lot of money and time on coffee that I wasn't happy with. I am astonished that these little pods make a mockery of all that effort and align my criteria beyond expectations.
Pros
I'm a customer who values quality roasting, biodegradable capsules, as well as organic ingredients. It's simple to place an order and have it sent quickly after the purchase. The pods fit my coffee machine perfectly. The price was low, and the coffee tasted great. The roaster is definitely doing the right thing. I will drink it regularly.
Customers can sign up for a subscription service. This way, you'll be sure to receive your coffee regularly at the best prices.
Cons
I wish the pods were color-coded and had their origin printed on each one. I'm not sure which one I'm drinking when I put them in my display box (out of their original packaging). They all appear to be identical. Other reviews mention damaged packaging at the time of delivery. You can find additional feedback on the official Facebook page.
The Verdict
One of the best parts of Artizan coffee is organic and delicious. But what sets this company apart from other roasters? Their pricing structure. For a small cost, you get your caffeine fix with high-quality coffee roasted to perfection in a local facility. Have I ever mentioned how good they taste? If you want more info on Artizan – or just need some java – visit their website! You won't be disappointed! Coffee is VERY personal so if our Artizan review was generous – try a sampler for yourself