What's the best coffee for french press brewing?
In this guide, we'll share 14 of the best french press coffee you want to try.
But before we do, you need three things to experience smooth-tasting coffee with a french press brew method:
Filtered hot water
High-quality coffee beans
A quality french press!
If you're new to french press brewing, read to the end of this post because we'll share how to use one step-by-step.
Here are the best french press coffee beans for 2023:
7 Best Dark Roast Coffee Beans for French Press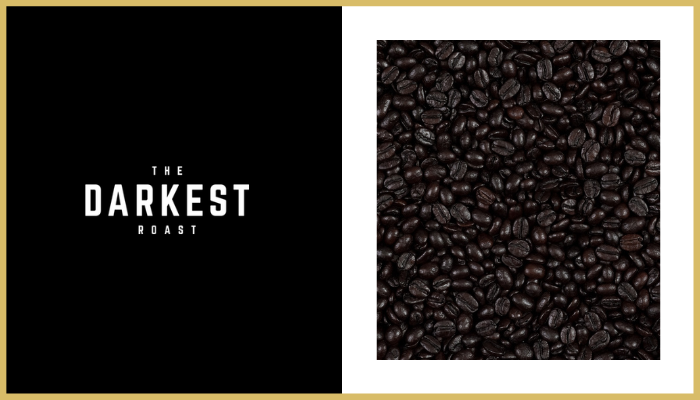 Dark roasted coffee beans, such as French roast or Italian roast, tend to work well with the french press brewing method because of their bold flavor and heavy body.
Here are some of our favorites for a french press coffee maker:
1. Dean's Beans – Ring of Fire, Dark Roast Beans
The French press coffee blend includes beans from Timor, Sumatra, and Papua New Guinea, resulting in a bold and intense flavor profile with milk chocolate notes.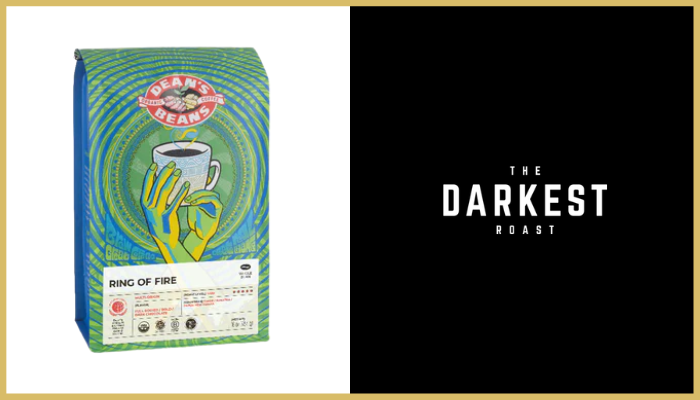 Dean's Beans directly sources its fresh coffee beans from small-scale farmers, creating long-lasting partnerships to support sustainable farming practices.
Each purchase of Dean's Beans coffee beans helps to provide education, healthcare, and community development for the farmers and their families. So enjoy a cup of Dean's Beans Ring of Fire for a uniquely delicious taste with a conscience.
Note: You can get whole beans and ground coffee with Ring of Fire. I'll also admit that Ring of Fire is my favorite coffee bean (especially if you love dark roasts).
2. Kicking Horse – Grizzly Claw, Dark Roast
Kicking Horse Grizzly Claw french press coffee beans are the perfect choice for coffee lovers who prefer a bold and intense flavor.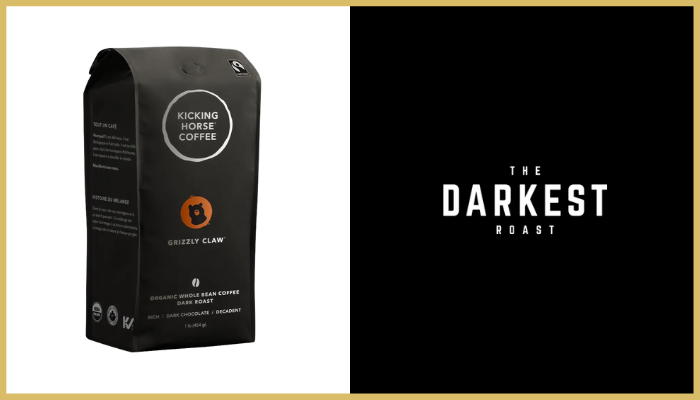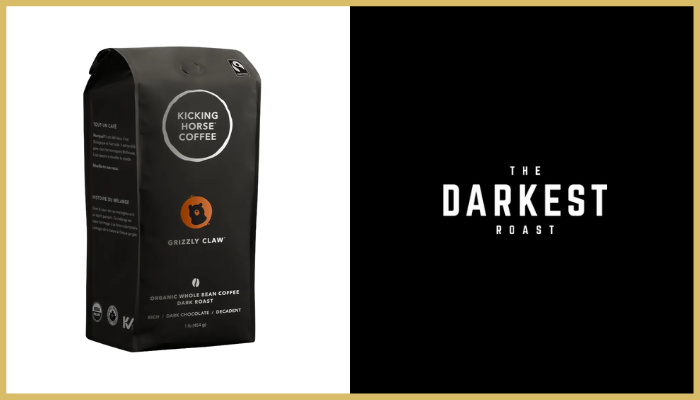 The French roast coffee beans are sourced from Central and South America and roasted in the Rocky Mountains of Canada, resulting in a rich and smooth cup of coffee.
Related: Kicking Horse Coffee review
With brown sugar and dark chocolate notes, this dark roast will give you the energy boost you need to tackle your day like a grizzly bear. Enjoy these premium coffee beans black or with your preferred milk and sweetener.
3. Volcanica Coffee – French Roast
Volcanica Coffee's dark roasted beans are sourced from Volcanica Coffee, a specialty coffee company that sources beans from small farms and volcano regions around the world.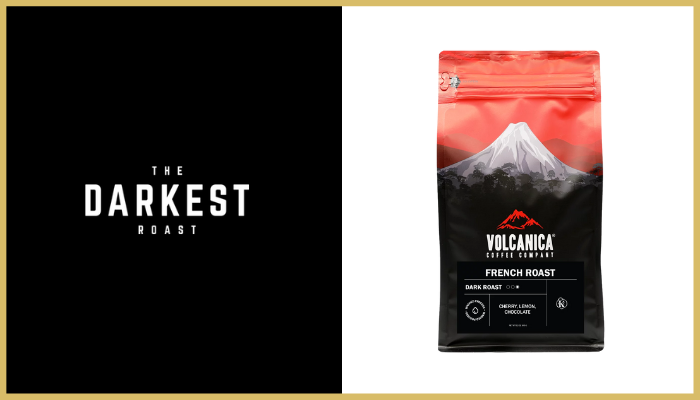 This blend is made up of Arabica beans from Guatemala and Sumatra volcanic regions. The French Roast process results in a bold, smoky flavor with hints of dark chocolate-tasting notes and a heavy body.
Related: Volcanica coffee review
Volcanica Coffee roasts the whole beans to perfection, ensuring a smooth and rich cup of coffee. Try Volcanica Coffee using french press brewing for a unique and delicious cup of brewed coffee.
4. Koffee Kult – Dark Roast
Koffee Kult is perfect for dark roast lovers who want boldly flavored, full-bodied coffee with notes of dark chocolate and a hint of smokiness.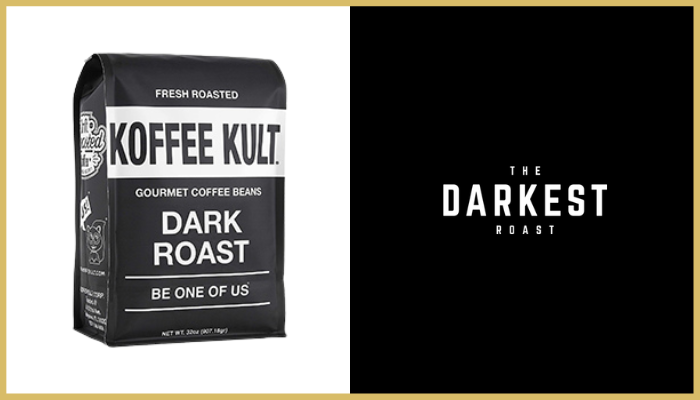 It's made with only the finest Arabica beans sourced from small, family-owned farms in South and Central America. Koffee Kult takes pride in their direct trade partnerships, ensuring fair prices and sustainable farming practices for its growers. In addition, this rich roast is perfect for those who prefer a bolder cup of coffee using french press brewing.
Try Koffee Kult coffee beans for your morning wake-up or as a satisfying after-dinner treat. Brew a delicious cup using your preferred method: French press (use finely ground coffee), pour-over, or espresso machine.
Koffee Kult Dark Roast is also great for cold brewing and makes a tasty addition to your favorite iced coffee drinks. Experience the Koffee Kult difference and taste why this dark roast is a favorite among coffee connoisseurs.
Related: best dark roast coffee
5. Stumptown Coffee Roasters
Stumptown's fresh beans are 100% Arabica and sourced from Latin America.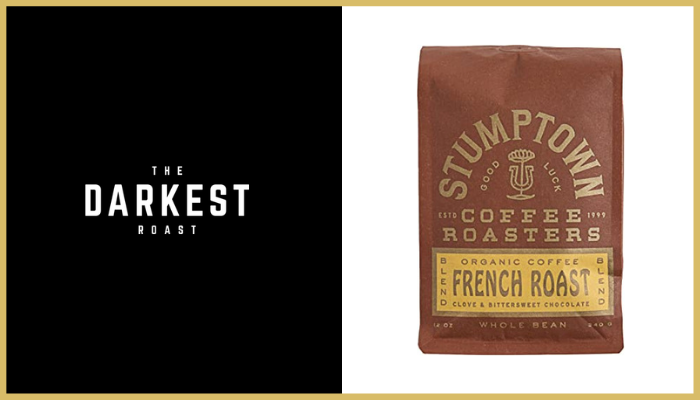 Stumptown's roasting process brings out notes of chocolate and smoke, resulting in a bold and intense cup of coffee. This roast pairs well with milk-based drinks like lattes and cappuccinos but can stand up on its own as a black cup of espresso or drip coffee (pro tip: use a coarse grind).
Stumptown Coffee Roasters is a renowned Portland, Oregon-based coffee company known for its dedication to sustainable sourcing and high-quality products. Try Stumptown using french press brewing for a rich and flavorful cup of strong coffee.
Notes: Stumptown only offers whole beans, but incredible coarsely ground coffee makes the extra grinding effort worth it.
6. Death Wish Coffee
Death Wish Coffee ground coffee is made from Robusta and Arabica coffee beans sourced from India, Peru, and Guatemala.
It boasts the title of "World's Strongest Coffee," with a high caffeine content that appeals to those seeking an extra kick in their morning cup.
Death Wish Coffee has a bold, smooth taste and smoky aroma, making it perfect for traditional dark roast coffee fans. However, its coffee grounds should be enjoyed in moderation – Death Wish recommends no more than three cups per day.
Related: Death Wish Coffee review
Death Wish Coffee promises to fulfill your caffeine cravings, whether for an early morning pick-me-up or an afternoon energy boost.
7. Peet's Major Dickason's
Peet's Major Dickason's is a bold and rich blend of whole-bean coffee with notes of dark chocolate and toasted nuts.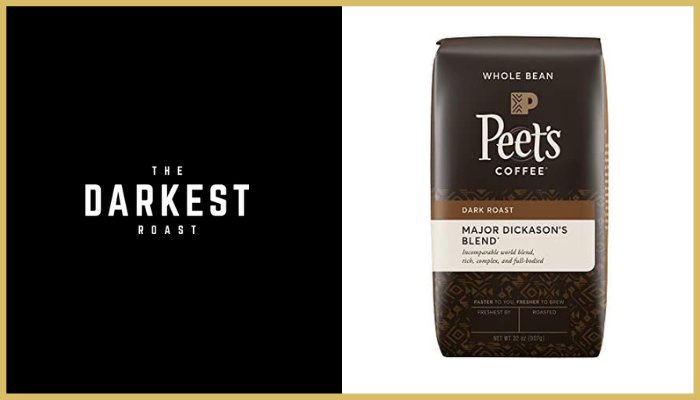 It's made with 100% Arabica beans, carefully selected and roasted to perfection in small batches.
Related: Peet's Major Dickason's review
Peet's commitment to quality has been the foundation of their company since 1966, when founder Alfred Peet first introduced the American coffee scene to European-style brewing techniques and hand-roasted beans.
Enjoy Major Dickason's on its own, or pair it with your favorite dessert for an indulgent treat. Try it hot using a french press or pour it over ice for a refreshing iced coffee. Make every cup a delicious experience with Major Dickason's.
Related: dark roast vs medium roast
7 Best Medium Roast Coffee Beans for French Press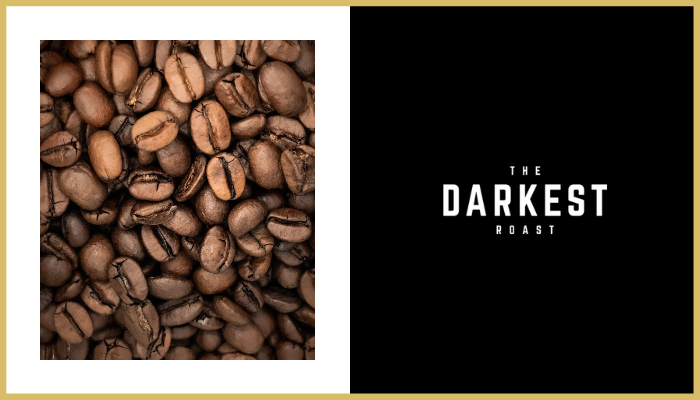 A medium roast coffee bean also works well in a french press, especially if they have a balanced taste and smooth mouthfeel. However, it's best to avoid light roasted coffees as they can become over-extracted and bitter in french presses.
Related: dark roast vs light roast
Here are our medium roast coffee beans for brewing coffee with the french press method:
1. Lavazza – Super Crema Medium Espresso Roast
Lavazza Super Crema is a medium roast blend of Arabica and Robusta beans from Brazil, Colombia, India, and Indonesia.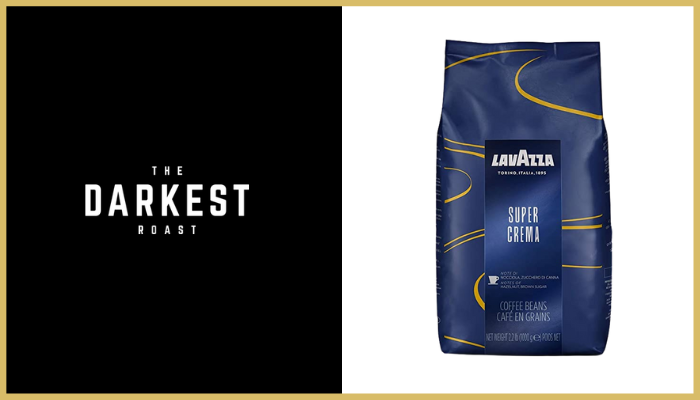 The medium roast ground coffee creates an intense yet balanced flavor with notes of caramel and almond. Lavazza's signature roasting process ensures a consistent taste in every cup. And that's why it's considered one of the best french press beans you can get.
Related: Lavazza Classico Coffee Review
2. Death Wish Coffee – Medium Roast Beans
Are you looking for a caffeine kick in your morning cup of joe? Look no further than Death Wish medium roast coarse ground coffee.
Made with a blend of bold Arabica and robusta beans, this coffee packs twice the caffeine punch of regular cups for a daylong energy boost. And with its lighter medium roast flavor, it's perfect for those who want the power of death wish without an overpowering taste.
Plus, this ground coffee is USDA-certified organic for added peace of mind. So start your day with Death Wish Coffee's freshly-roasted beans – the world's strongest coffee.
3. Peet's Coffee – Medium Roast (Whole Bean Coffee)
If you need good french press coffee, Peet's is the one.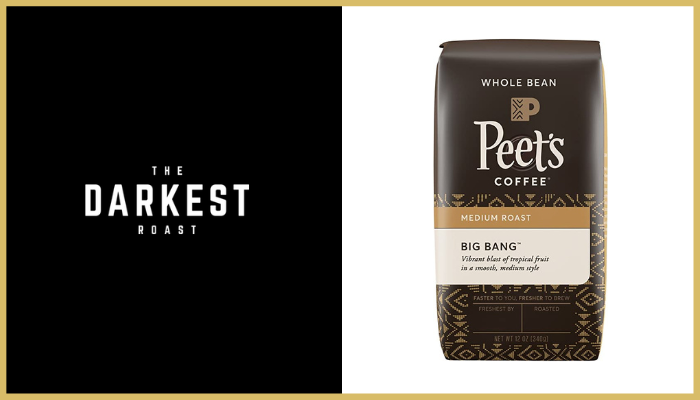 It has a smooth and balanced blend, perfect for those who prefer a lighter roast. Made from 100% Arabica beans sourced from Central and South America, this coffee has notes of caramel and cocoa. Peet's Coffee prides itself on using high-quality beans that are expertly roasted in small batches to ensure the best flavor.
Enjoy your cup of Peet's with a cozy breakfast or as an afternoon pick-me-up. You won't be disappointed with Peet's commitment to excellence in every cup.
4. Gevalia – House Blend Medium Roast
Want to enjoy smooth-tasting coffee? This unique blend of Arabica beans from South America and Robusta beans from Africa will do the job.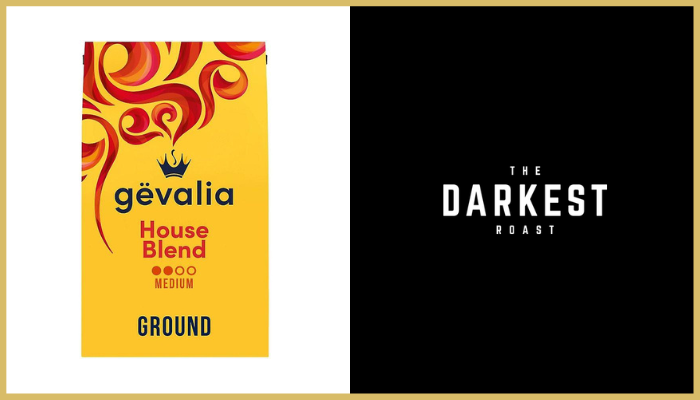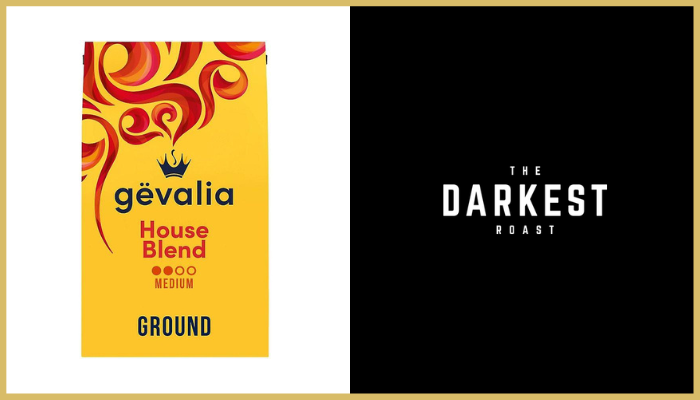 The result is a balanced and smooth cup with notes of chocolate and nuts. Gevalia has been roasting coffee in Sweden since 1853, so you can trust their expertise in creating the perfect blend.
Enjoy Gevalia as your morning pick-me-up or afternoon treat. Try it black or with a splash of cream for added richness. Gevalia's commitment to quality guarantees a delicious cup every time. It's also perfect if you're looking for the best coarse ground coffee.
5. Stumptown Coffee Roasters – Medium Roast
Stumptown french press beans are a blend of Latin American and African beans.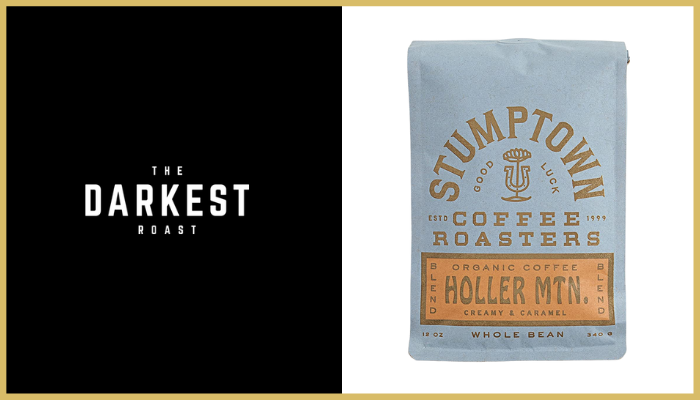 It has hazelnut, caramel, and citrus notes with a balanced body and smooth finish. Stumptown's commitment to sustainability and fair trade practices makes this delicious coffee even more enjoyable. Try it as a pour-over or in your favorite brewing method for the perfect morning pick-me-up.
6. Don Francisco's – Kona Blend, Medium Roast
Don Francisco's Kona Blend is made with 100% Arabica beans, including 10% Kona beans sourced from the famed Kona coffee region in Hawaii.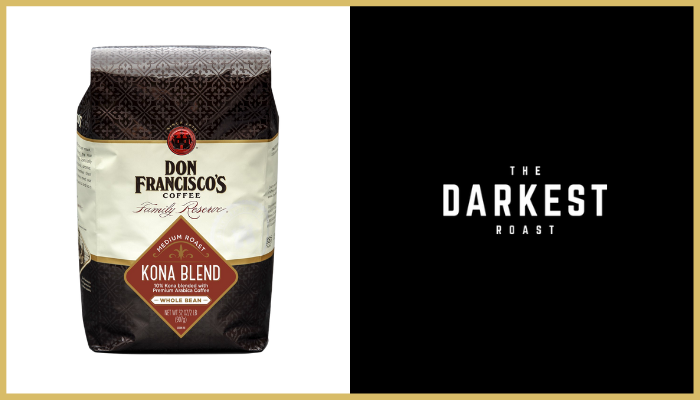 This medium roast offers smooth and balanced flavor profiles of chocolate and caramel with a hint of nuttiness. Enjoy this delicious blend as a pour-over, drip, or cold brew for a unique taste of the Hawaiian islands.
Don Francisco's is dedicated to sustainability and responsible sourcing, ensuring that every cup is ethically produced. So sit back, relax, and savor the rich flavors of Don Francisco's Kona Blend.
7. Kicking Horse – Smart Ass, Medium Roast Coffee
Kicking Horse medium roast is made from 100% Arabica beans sourced from Central and South America.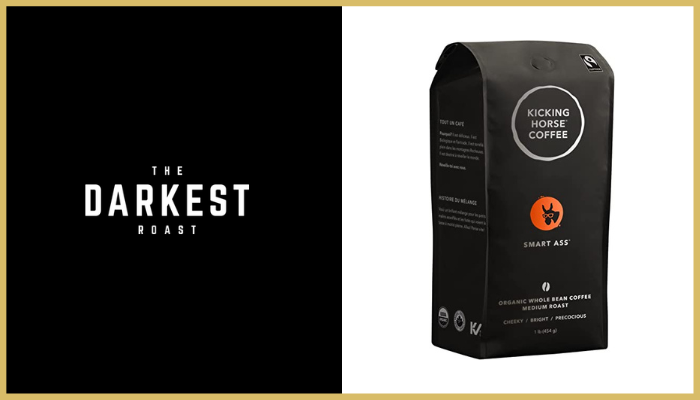 These quality coffee beans are roasted to a medium level, resulting in a well-balanced taste with notes of milk chocolate and a hint of caramel. Kicking Horse is certified organic, fair trade, and kosher.
Enjoy this delicious roast with a french press brewing, pour-overs, drip coffee, or cold brew. Kicking Horse Coffee supports several environmental and social initiatives, including carbon reduction projects and fair wages for farmers.
Try Kicking Horse Coffee medium roast for a delicious cup of ethically-sourced coffee.
Bonus: How to Use a French Press
Start by grinding your coffee beans to a coarse grind, similar to sea salt.
Add the ground coffee to the French press and pour hot water over it, ensuring all the grounds are saturated.
Allow the mixture to steep for about four minutes before slowly pressing down on the plunger to separate the grounds from the coffee.
Pour and enjoy your delicious cup of French press coffee!
Don't forget to clean the used grounds and wash your French press thoroughly after each use.
What's the Best Coffee for French Press? Your Turn to Decide!
Additionally, freshly ground coffee is crucial for achieving the best taste in a french press coffee maker. Pre-ground coffee can lose its flavor quickly, so grinding the best coffee beans right before brewing will result in a richer cup of coffee.
So now to you:
What are your favorite french press coffee beans? Please share other coffee beans you love below: