Looking for the best coffee stirrers?
Good news. We found the best options based on real user reviews.
Let's dive right in:
15 Best Coffee Stirrers for 2023
1. Stainless Steel Coffee Stirrer
Unlike the plastic stirrer options, stainless steel is ideal for stirring your coffee. Plastics can release scary chemicals into your drinks, whereas stainless steel won't do this, making your drink a bit safer.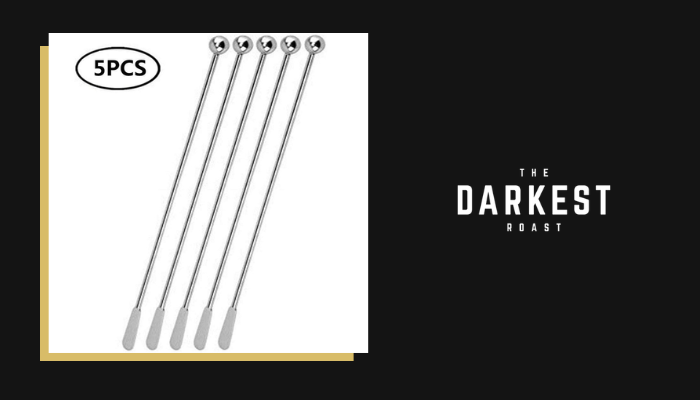 They're also clean and dishwasher safe. You can reuse them, making them much kinder to the environment than plastic or wooden options.
These stirrers are great for coffee, especially if you add extras. You can stir in syrups, sugars, or creamer easily without sloshing your coffee all over your kitchen counters.
2. Stainless Steel Coffee Scoop and Stirrer
This is a handy two-in-one tool for any kitchen. This tool has a scoop on one end and a stirrer on the other.
The flat spoon is ideal for stirring, and the spoon end has a depth of 1tbsp. The long handle also means that this tool is great for digging into large coffee bags or stirring coffee in a very tall French press.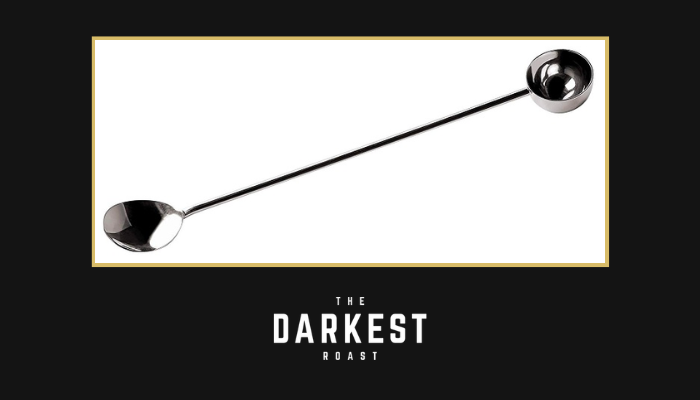 The stainless steel doesn't leave behind any kind of aftertaste and is naturally BPA free. It's also dishwasher safe.
Related: coffee maker with grinder
You won't have to struggle to get the coffee out of the bottom of the jar ever again!
3. Smilyard Stir Sticks
Looking for something fun to stir your iced coffees with? These colorful stir sticks have little hands on the end for a whimsical touch.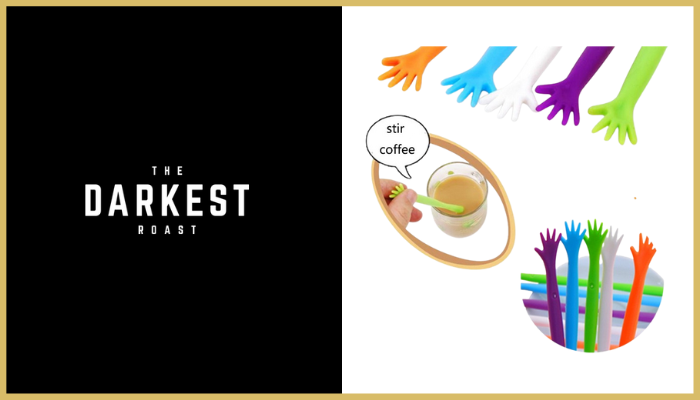 These would be ideal for the summer for stirring iced coffees, especially if you're hosting friends for a summer party or a barbecue. They're eco-friendly and non-toxic, making them safe for use in your drink.
You may also like: best coffee canisters for keeping your coffee insanely fresh
The palm design is not only amusing but is also excellent for ensuring consistent stirring throughout your drink. These would be a fun gift for a coffee-loving friend too.
4. Flower Spoon Set
These flower spoons are another great gift option (or as a lovely gift for yourself). These beautiful spoons are high quality and made of stainless steel, meaning they will never bend or rust.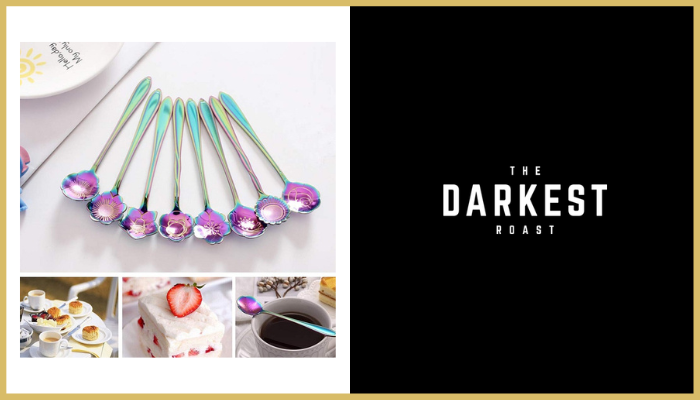 Each spoon has a stunning rainbow finish, with different flower shapes on the end of each spoon. The pretty design doesn't make the impractical, though, as they're dishwasher-safe and comfortable in the hand.
These would make a very appealing option for stirring your coffee. The long handle is ideal for tall latte mugs or for a french press.
5. Donut Swizzle Sticks
If you're looking at fun options for coffee stirring, whether used at a party or given as a gift, look no further than these swizzle sticks topped with donuts. These sticks are stainless steel, which is drink-safe and ideal for hot drinks.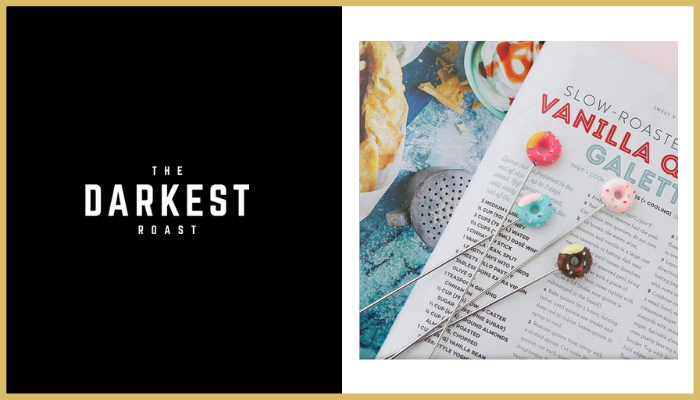 The long length is great for tall mugs, and the fun design is sure to be attention-grabbing. These would be a great stocking filler or a Secret Santa gift in the office for anyone who loves elaborate coffees, mixing drinks, or donuts!
6. PowerLix Milk Frother
Love a cappuccino? Then you need a milk frother to get your milk foamed up properly.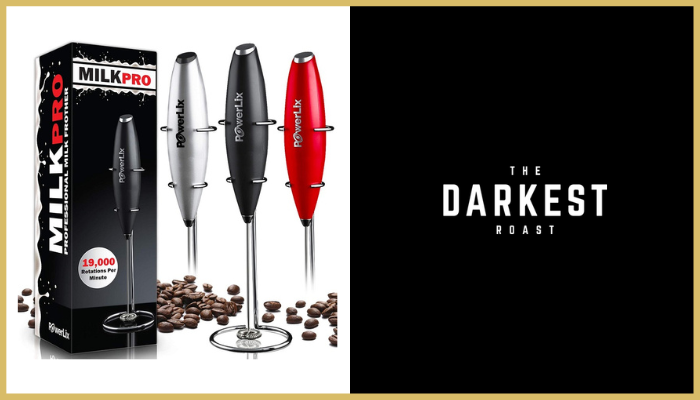 This milk frother is portable, handheld, and perfect for adding some froth or foam to your coffee. It comes with a stand for easy counter storage.
This frother is battery-powered, so you don't need to contend with cords or find an empty plug socket. To use, immerse the frother in milk and switch it on.
You'll have foamed milk in no time, ready to be added to your coffee, whether you want a latte or a cappuccino. The frother is made of stainless steel and has a powerful motor and a durable spring.
It won't rust, and the motor is quiet, which is ideal for use in the morning when others may be asleep. The ergonomic design is comfortable in the hand, and the frother is easy to clean when you're finished.
7. Electric Handheld Coffee Stirrer
Buying a fancy coffee when you're out can soon add up and cost you a lot. If you're struggling to find your coffee at home quite the same as your usual coffee treat of choice, then a stirrer like this could be the answer.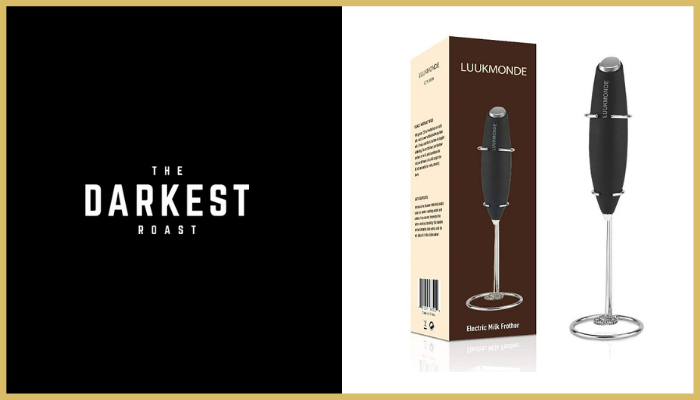 This option has a powerful motor and a stainless steel whisk, meaning your drink will be ready, with perfectly frothed milk, in no time. This stirrer is easy to use, and the small size means you can even pop it in your suitcase to take it on holiday with you for great coffee wherever you go.
With this handy device, you can get professional results with a cappuccino, latte, macchiato, or mocha. With its sleek stand, this would be a wonderful housewarming gift for a coffee fiend friend.
8. Stainless Steel Stir Sticks
These sticks come with unique toppers, including an owl, a pineapple, and an octopus. These fun stirrers are ideal for coffee gatherings, as you can use them to put in each drink to ensure everyone can easily tell which drink is theirs.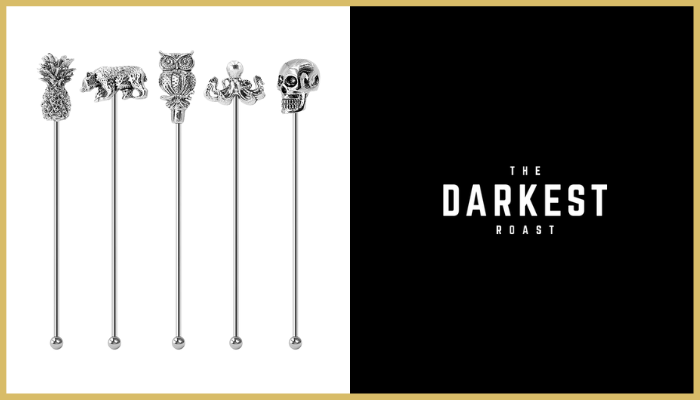 The zinc tops are solid and won't come off in your drink! The sticks are made with stainless steel, which means they're long-lasting, BPA-free, and eco-friendly.
They're reusable and a fun touch for stirring your coffee.
9. Mini Spring Coffee Mixer
This mixer is made from stainless steel with a silicone coil, making it durable and eco-friendly. The small silicone whisk has a short, flat handle, meaning it will move smoothly through your cup without leaving behind any scratches.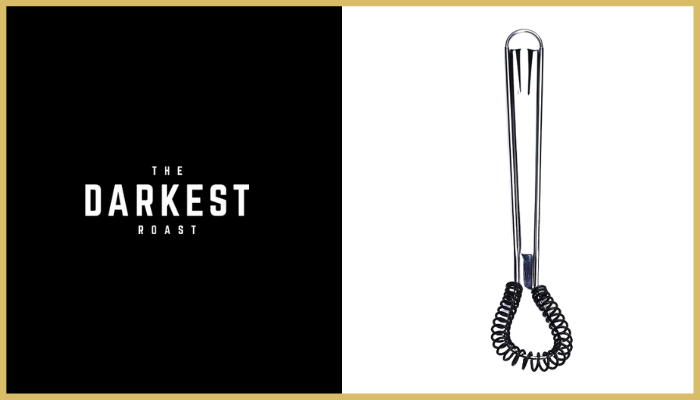 The whisk shape is ideal for frothing the milk for coffees or hot chocolates.
10. Rainbow Fused Glass Coffee Stirrers
These striking glass swizzle sticks are topped with a rainbow pattern, which will make them stand out and look beautiful. The fused glass is heat resistant and safe for up to 1000 degrees.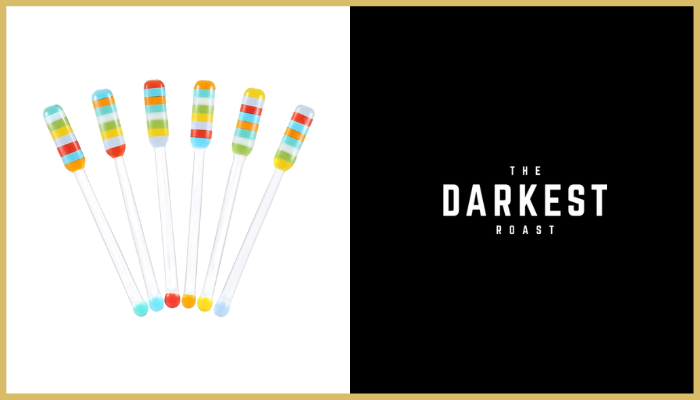 The glass is not only beautiful but eco-friendly too. They're easy to wash after use, so you can enjoy them for a long time.
These stirrers come packaged in a box, making them easy to wrap for a pretty gift for a loved one.
11. Extra-long Spoon
These spoons are made from stainless steel, which is durable and resistant to corrosion. The extra-long handle design makes these spoons ideal for stirring in a tall french press or a tall latte glass, which can sometimes be challenging with a regular teaspoon.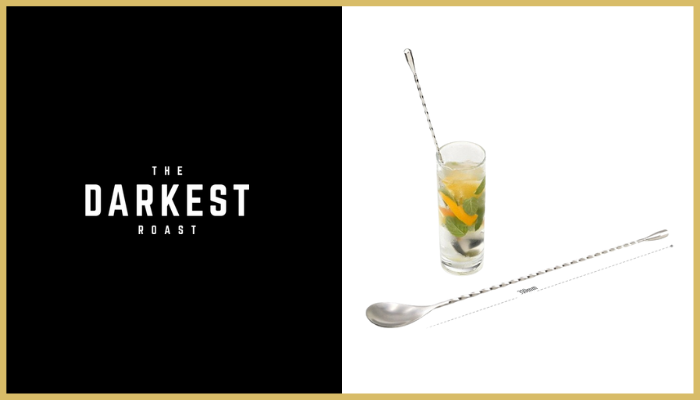 These spoons are ideal for stirring coffee, hot chocolate, or milkshakes in a tall glass. The spiral handle is attractive and makes the spoon easy to grip.
12. Honey Bear Kitchen Silicone Coffee Stirrer
Silicone might not seem like the obvious choice for stirring your coffee, but it is an excellent material. Silicone is non-scratch, which means you can stir your coffee without scratching or chipping glass or ceramic mugs.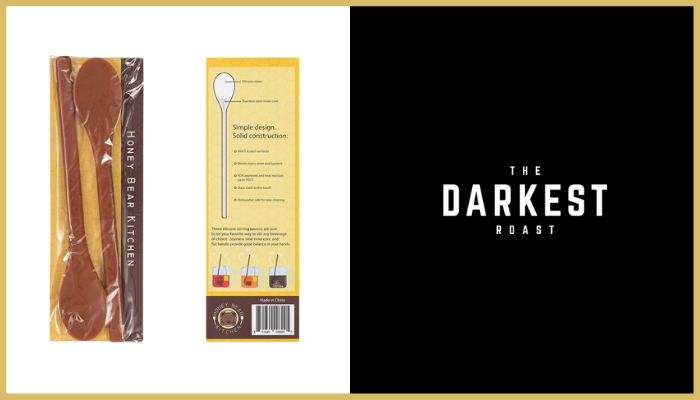 They're a soft touch, which feels nice in hand. They're also reticent to stir, with no banging off the sides of the cup.
This is great if you're noise-sensitive. Silicone is also heat resistant, resists stains and odors, and is dishwasher safe.
13. Mini Mixer
This mini battery-powered mixer has a high-speed motor for fast and smooth spinning. Heat the milk to about 160 °F for best results, and use your milk frother to get the milk foamed up and ready.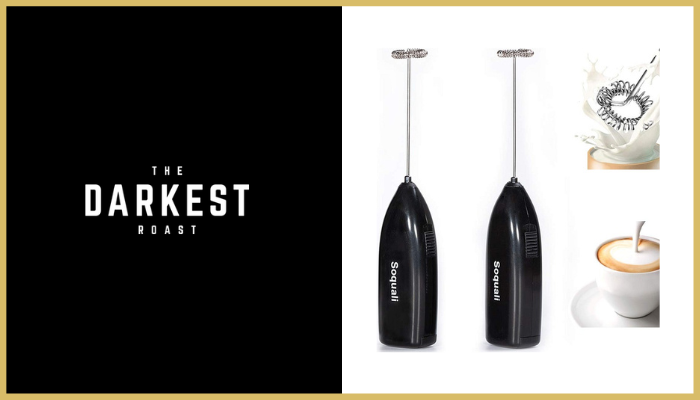 You can have an excellent foam top ready in seconds. This frother is powered by two AA batteries, making it easy to use.
The small size also means the frother is portable, so you can take it with you wherever you go for the perfect coffee. So please keep it on your desk at work to enjoy a well-made latte in the office.
The frother is also easy to use and clean, making it a good gift option or an addition to your kitchen.
14. Chef'n Switchit French Press Stirrer and Timer
Love using a french press to make your coffee? Then you need one of those clever gadgets.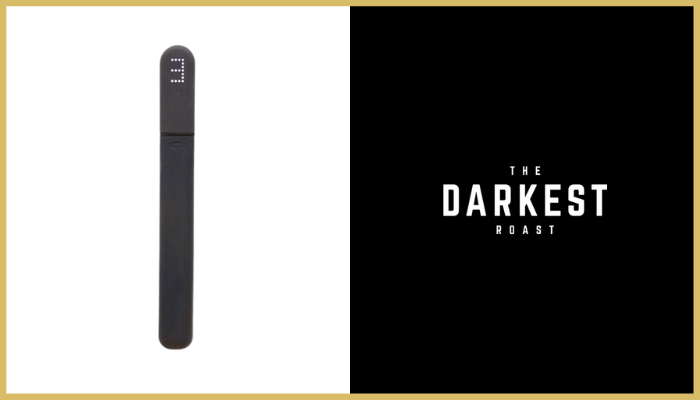 This coffee stirrer and timer help you to brew french press coffee perfectly every time. The stirrer works to agitate the grounds to blend your coffee and hot water quickly and evenly.
The stirrer has a built-in timer of four minutes, which is the ideal time for brewing French press coffee. In addition, you can use the curved end to scrape out the leftover coffee grounds when your drink has been served, making it easier to clean the french press when you're done.
15. Handmade Wooden Spoon
These pretty wooden spoons are perfect for all kinds of stirring needs. The high-quality wood is long-lasting and easy to clean.
Each spoon is unique, making these a perfect, thoughtful gift. They're long enough to be used with a french press and create an attractive addition to your kitchen.
Making coffee has gone far beyond just dumping some instant coffee grounds into a mug. Coffee lovers always appreciate new ways to improve their coffee-making.
The ritual of making an excellent coffee can be very relaxing, and these stirrers can add to the sense of tradition.
So whether you want something clever to gift to a coffee-loving friend, fun stirrers for a daytime party, a gadget to make perfect foam for your cappuccino, or some long spoons for your french press, there are lots of options out there.
More of the Best Coffee Stirrers are to Come!
Add some coffee stirrers or a milk frother to your kitchen drawer to up your coffee game, or gift them to a friend who is already kitted out with a range of coffee cups, a french press, espresso cups, and travel cups. Kitchen gadgets like coffee stirrers are a fun addition to any home.