If you're looking to expand your love for coffee, you should try Better Living Coffee, a shop located at 100 Tyler Street, Port Townsend, WA.
Coffee is an acquired taste; there's no denying that. It's rare to find a child sipping on a beautiful hot latte in the morning, and you'd be lucky to find one that likes to drink tea.
But when you finally find your love for coffee, it never dies; it only grows. You go from being able to tolerate the sweetest of coffee to needing to taste the powerful flavor and the kick that it brings.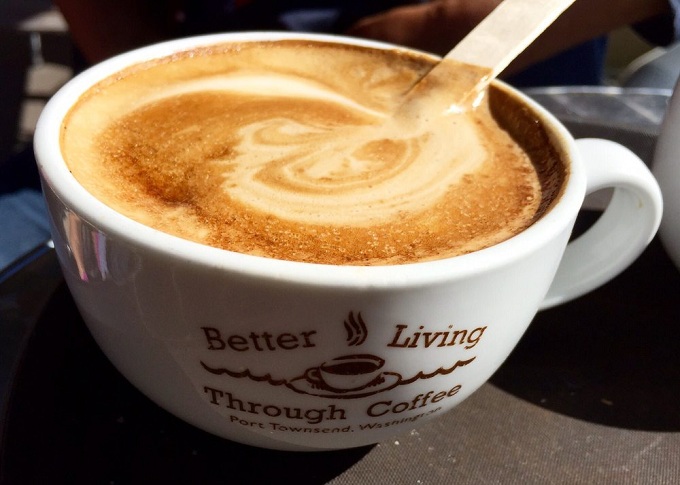 Coffee becomes part of your morning routine, and trying to get up in the morning without one becomes impossible. As the aroma of the coffee beans hits your nose, you're instantly reminded of a morning comfort.
Some even prefer the smell of coffee beans to the flavor itself. The beauty of coffee is there are so many different ways that you can make it – latte, americano, espresso, cappuccino, the list could go on.
Getting to Know the Better Living Through Coffee
The best way to find a coffee that truly steals your heart and shows you what real coffee should taste like is to go to a coffee shop. Often, the coffee we have in our homes is instant coffee, and the flavor is just not the same as coffee made from freshly ground coffee beans, nor is the smell that you can experience.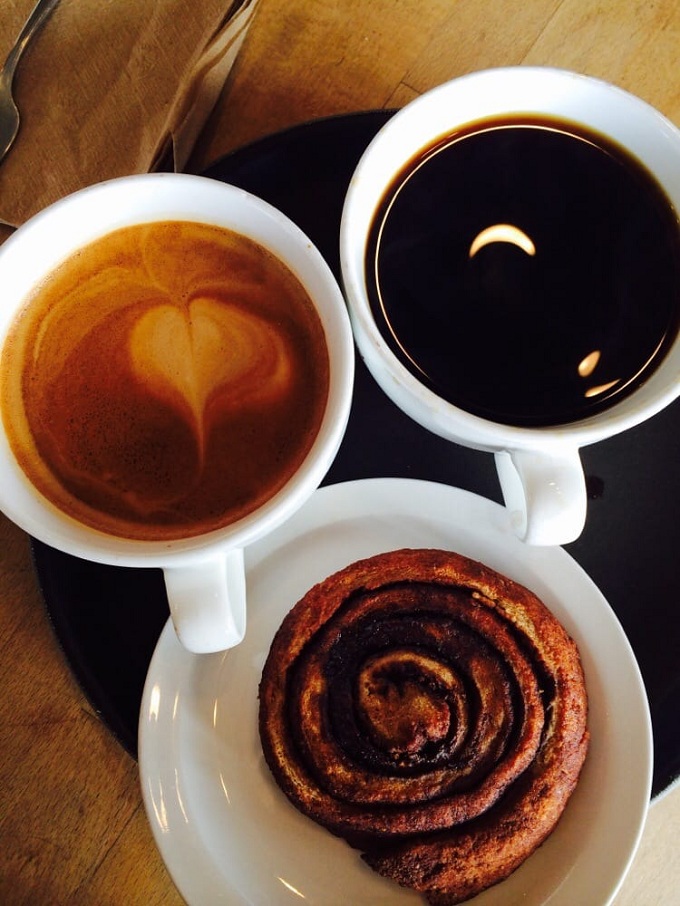 The setting
Boasting a beachfront location, an incredible amount of charm, and undeniably tasty coffee, it's a coffee shop you need to visit.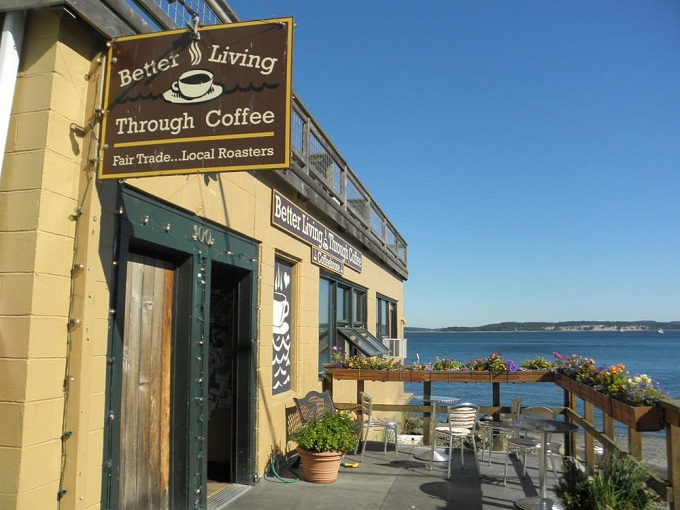 Better Living Through Coffee is a locally grown business, owned by Michael Le'Donna.
Michael has a passion for roasting his own coffee. He has been doing so for many years, as well as prior to opening the shop.
Better Living Through Coffee is not his only coffee shop adventure, but it's the one that stands out the most in our eyes. The location complements the vibes of the shop so perfectly, meaning hours can often feel like minutes when inside.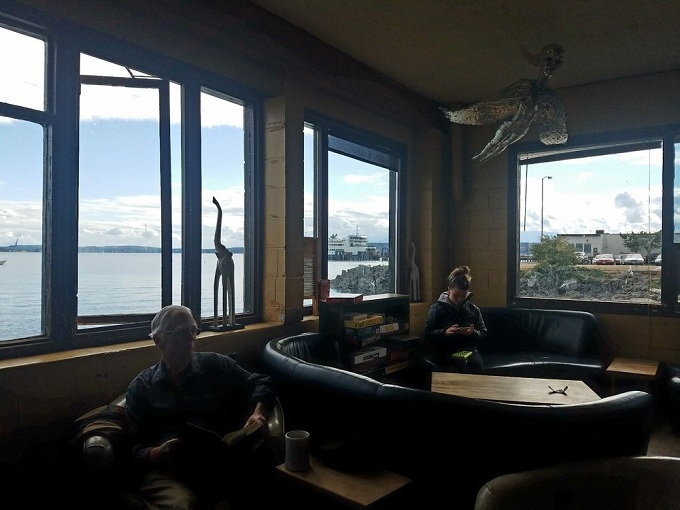 The coffee is roasted by Michael himself, only down the road from this picturesque location, and he also sells roasted coffee to other businesses. The aromatic and intensely dense flavor comes from making everything from scratch and using tried and trusted methods such as soaking the grains and nuts overnight, Michael insists.
The Menu
The menu is merely incredible. It's so clear to see that the owners have put in a remarkable amount of time to perfect the coffee they're serving, even using the drip coffee brewing technique, as well as having the espresso options.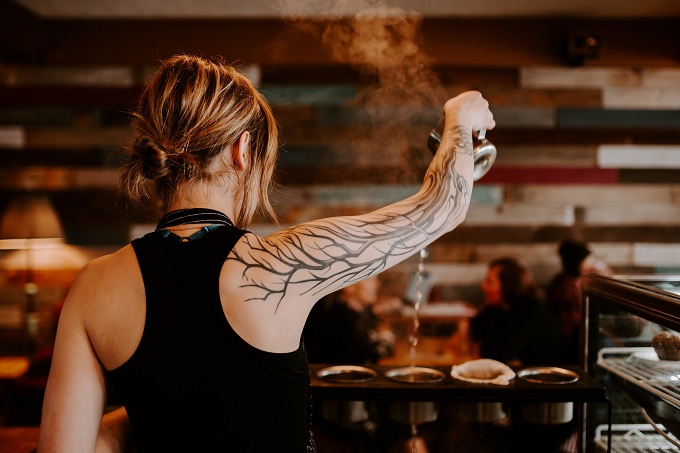 This is where boiling water is poured onto the coffee beans, allowing them to brew. The flavors that burst through with this technique are intense, but a firm favorite with many customers.
One review reads; 'They custom-drip each cup. Nothing pre-brewed here! The choices are from locally roasted coffees ranging from light roast to very dark. Well-crafted espresso drinks are also available. I enjoyed a superb cappuccino.'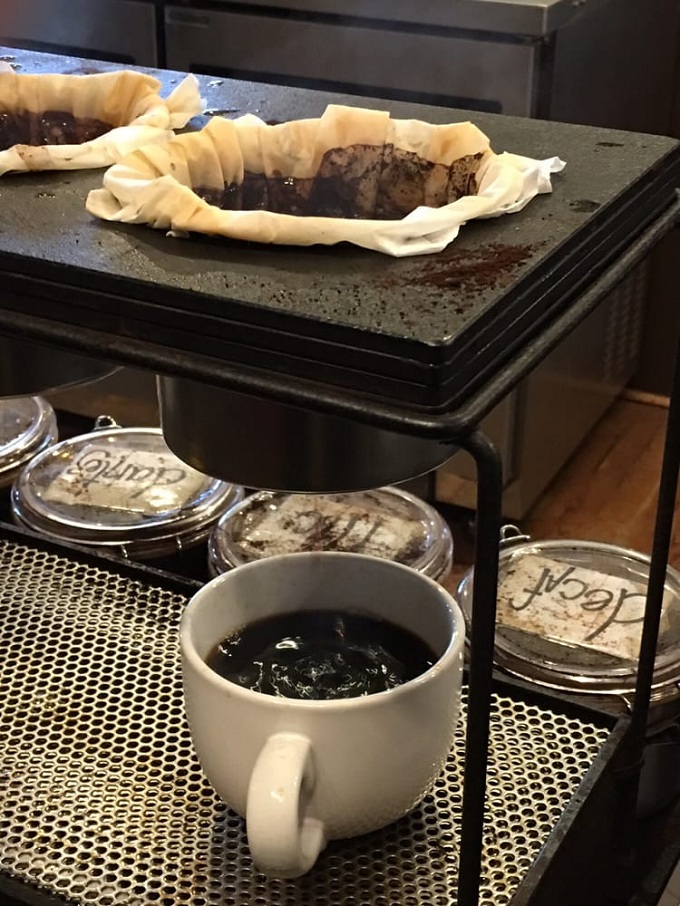 We couldn't agree more, however, we personally prefer Loop d' Loop drip coffee, the subtle chocolate hint leaves you wanting more every time.
The food is something we like very much. Exquisite flavors burst through, with many people complimenting the wide variety, for all dietary requirements.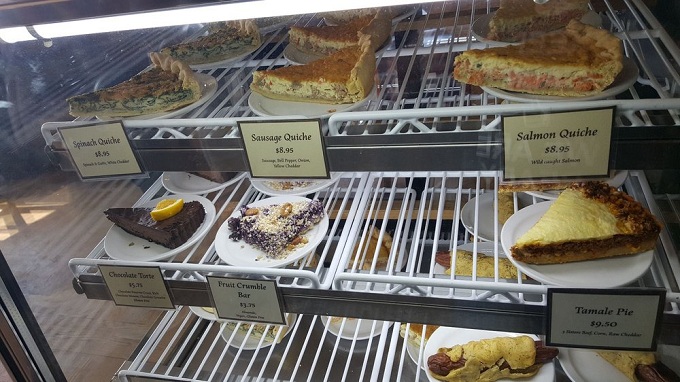 From gluten-free, vegan options, you'll be able to find it all. The fresh ingredients used to match the freshly ground coffee that customers enjoy so much, with one commenting; 'The BEST coffee I've ever had. And as a really delightful bonus, the best quiche and a side salad. All local, Organic, and delicious! The crust and the cheese they use for the quiche are SO good! The dressing and fresh ingredients in the salad are the perfect pairings to the quiche.'
That's just one review; about one dish served, we can assure you that all of the other options are mouthwatering in their own way. A personal favorite of ours is the salmon salad.
The flavors burst through with this dish! They're complemented so well with the variety of drinks available.
As we said, not everyone is a coffee lover, and if you're planning on visiting with someone who isn't, their luck is in. The range of fruity and herbal teas that the Better Living Through Coffee shop has is just as extensive as the coffees.
And just as exquisite. To give you a brief overview, there's black tea, herbal, and yerba mate styles of tea.
The mango tea is so refreshing and fruity, and well worth a try. If tea is not one to tickle the fancy, there's a selection of soft drinks.
All of the above are priced reasonably, and even if you feel the prices are higher than other shops, you're paying for the high quality, beautiful views, and fantastic service.
What People Are Going Crazy For
If you take a look at the reviews on Yelp, you will see that the majority of the reviews are raving about the location, and until you visit, you won't realize how tranquil it makes you feel. There's just something about sipping on such a luxurious coffee while looking out at the water lapping against the rocks.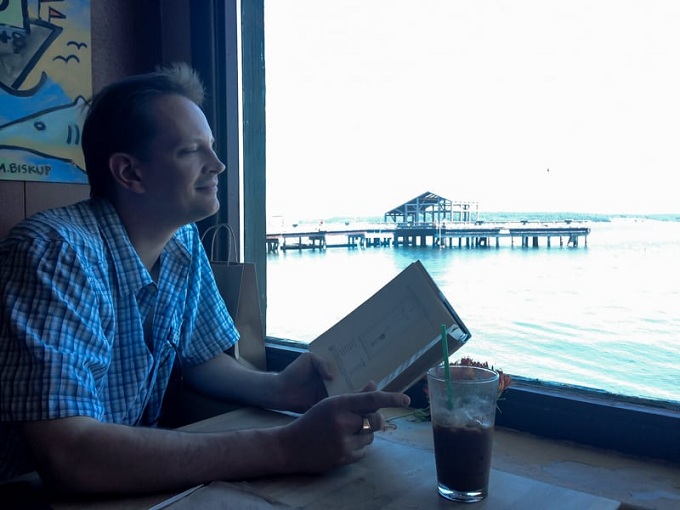 The staff is also worth a mention because the service really is 5*. The atmosphere as soon as you walk in is light and happy.
Each member of staff always serving with a smile. As well as being so friendly, they also know their coffees, as well as the owners, do, meaning they can advise you on what you might like, and how you might like it.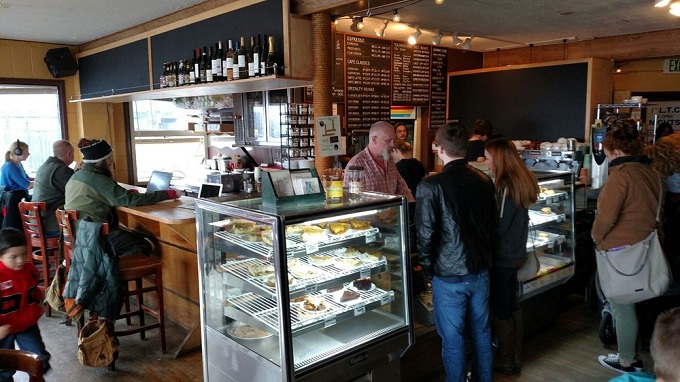 For someone who hasn't really delved into the different varieties of coffee, the help was most definitely welcomed, allowing us to find our new firm favorite.
What People Aren't As Keen On
Luckily, there's not much to dwell on here. The only significant comments that people make are during the busy periods, where the shop can feel a little crowded.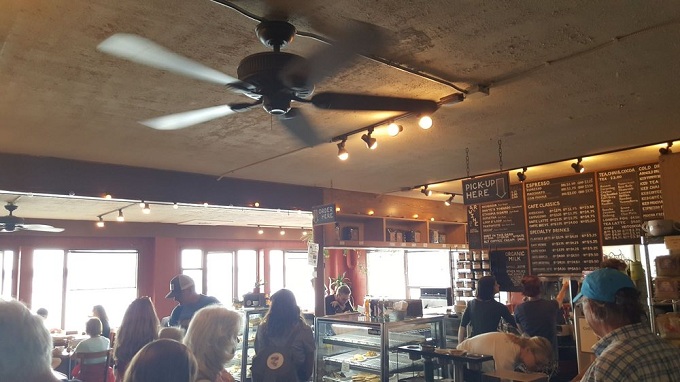 But when it's so intensely popular with locals, and people traveling, this is only to be expected. As long as you pick the right time to go, you'll have a truly incredible experience.
If you're in the mood for a coffee, make sure that you give Better Living Through Coffee a try, we promise you won't be disappointed.