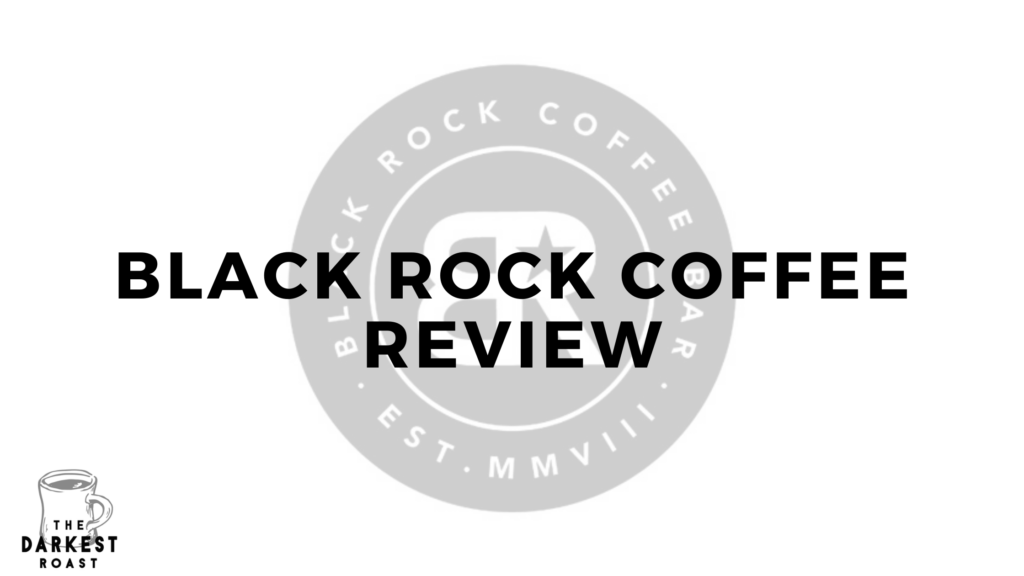 Black Rock Coffee is a good candidate if the word awesome can be applied to a coffee shop. Through its very humane and transparent business philosophy, Black Rock is a place that brings together the best of what any coffee company should be and what a coffee bar should offer. They take coffee just as seriously as they also serve their neighborhoods' communities, thanks to their commitment to delivering the best coffee experience.
Black Rock Coffee products include some great coffee flavors, and, probably the best part of all, they have a secret menu of energy drinks. So yes, they offer products for all types of customers. Please continue reading to learn more about their menu items and what makes them unique.
About Black Rock Coffee: What Makes It Different
Coffee shops are never just a place where people go and buy their coffee. They are places where people interact with others, start their day, or take a break. Black Rock is no exception to this. Their commitment to serving their customers helps them meet even the highest expectations of what a coffee bar experience should be.
One of the things I like the most about the store is that its menu is varied. Although it is not the most diverse coffee shop I've been to, it offers a good variety of hot and iced drinks, including a delicious white mocha that you have to try. In addition, the menu items include both premium and classic coffee beverages, and they even have some coffeeless alternatives.
Black Rock also has some blended drinks, of which I recommend you try the smoothie and chai chiller. Oh, and don't forget to try out their juices and warm cocoa. Because yes, this is a complete coffee shop.
Coffee Shop Secret Menu
If you are not familiar with secret menus, this is something that some stores often do. It gets the buzz going, and, above all, it is just fun. Instead of having all of their products on the traditional menu items list, the Black Rock Coffee Bar has a secret menu of energy drinks.
I highly recommend you ask for them when you go. However, if you expect to find out what the secret menu has, I am sorry to disappoint you. I don't want to reveal the secret because I think you should find out for yourself.
Locations
The store is present in several states throughout the country, including Oregon, Washington, California, Arizona, Idaho, Colorado, and Texas. Everywhere they have a store, communities get excited to access a unique Black Rock Coffee bar.
Be sure to check their store locations every once in a while. They open stores now and then, so don't be surprised to find one next to you any time soon.
Where to Buy
I strongly recommend you go to their stores. However, if that is not an option, you can also check out their online coffee shop. You will easily find some of their espresso medium roast, dark roast, and single-origin light roast. They even offer a decaf medium roast and a sweet medium roast alternative. In addition, I found it interesting that they also have a charity option to buy coffee to help fund community water projects in developing countries.
You can buy a variety of coffee, or you can also subscribe to receive the alternatives mentioned above every so often. Their website is very intuitive, so you can easily purchase a Black Rock subscription to receive any whole bean or ground product of your choice in a 12 oz presentation, and you can sign up to receive it every week, twice a month, or even once a month.
You can purchase a good variety of coffees, but you can also buy other stuff. For example, you can get a windbreaker with the company's name printed on the back (for super die-hard fans), or you can also buy stickers and gift cards. In addition, they have some excellent stuff to always carry their brand with you.
Lastly, you can also buy through the Black Rock app. It is available in the Apple app store, and you can use it to order in advance or even get the latest offers. If none of these are definitely an option, but you still want to try out some great coffee stores, you can also check out some popular coffee shops here.
Conclusion
Black Rock Coffee has some of the best coffee I have personally tried. I get excited every time I have the chance to go to one of their stores, and now and then, I order through their website.
If you want to find out more about the best coffee we have tried here in The Darkest Roast, check out our coffee blog for more information. If this Black Rock Coffee was helpful, or you want to share your experience, drop a comment below.