Are you looking for the best coffee shops in Boston for 2023? Well, look no further because you've come to the right place! Whether they specialize in hot or cold brews, these coffee places are ideal for relaxation, remote working, or meeting with friends.
Boston might not seem like a quintessential coffee city, but I think it's up there with the likes of LA, New York, and San Francisco when it comes to a top-quality scene. When I visit the city's most significant coffee shops, I never feel short-changed or as if I need something more.
It might be an old-school cafe or a new hipster joint, but mugs of java are always dependable. Plus, the vibe is warm and friendly, just like the coffee itself!
The best coffee shops in Boston offer everything a coffee-lover could ever need, even if you're only visiting and need a place to unwind.
So, let's jump into my list and see what's at number one.
#1: George Howell Coffee
Address: 505 Washington St, Boston, MA 02111
I love the history behind George Howell Coffee, and it's got a solid connection with Boston. George Howell was the owner of the brand that Starbucks bought back in the 90s, and he started in Massachusetts.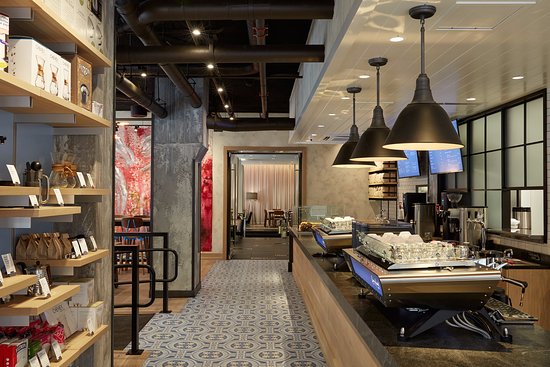 Plus, he has a pretty good resume, one that the majority of coffee shops in the US would kill for if they got the chance. In this shop, it feels more like a bistro than a coffee house, which I liked because it meant the space was big and open and not small and suffocating.
George Howell Coffee: Why Should You Visit?
Although Mr. Howell might have a history of dealing with massive conglomerates, this shop in Boston is George returning to his best and his best form. The beans are single-origin and picked for quality, making the pour-overs and espressos the richest and smoothest in the city.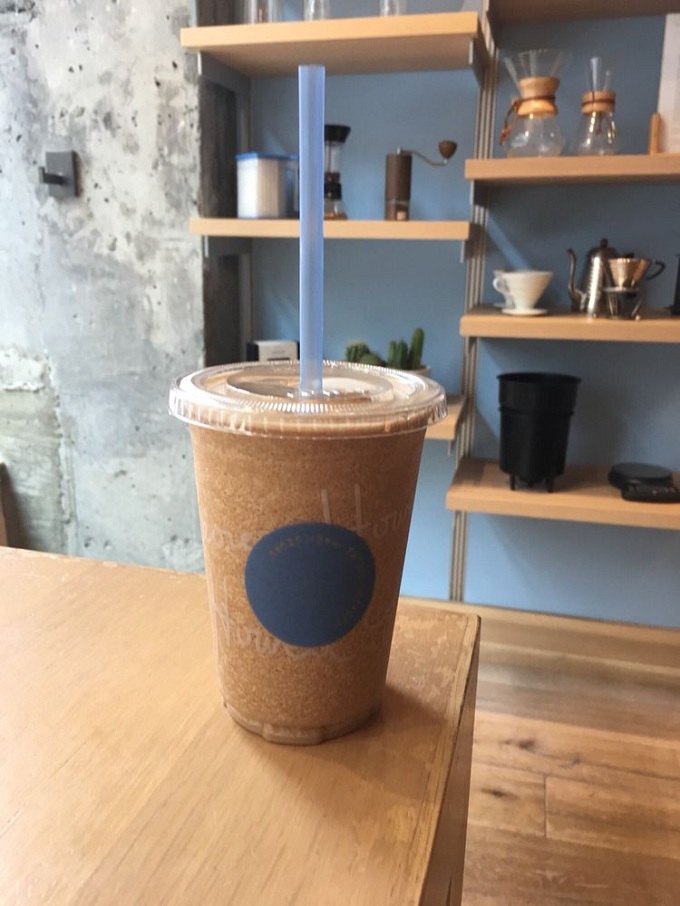 Of course, being an expert in the industry means there is more than staple coffee-based beverages. For example, one of George Howell Coffee's famed drinks is 'The Original,' a specialty only found here that combines coffee, milk, and sugar in frozen form.
George Howell Coffee Review
GHC in Boston gets a 5-star rating from me, whichever cafe you choose. They all follow the same quality-proven recipes from the Godfrey Hotel to the Boston Public and Time Out markets.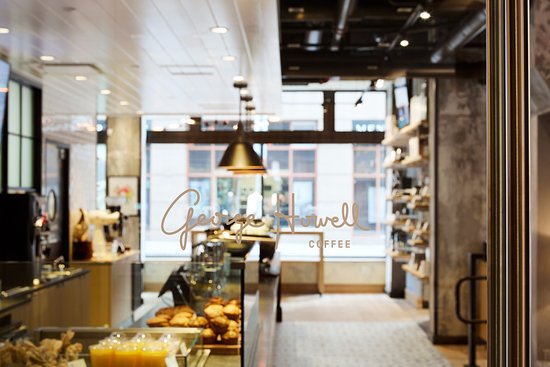 With their owner's portfolio, I can't think of a better place to start a coffee hunt in Boston.
#2: 3 Little Figs
Address: 278 Highland Ave, Somerville, MA 02143
The bean rotation will keep you coming back to this coffee house for the longer you stay in Boston. For the most part, it mixes and matches its beans, using a seemingly endless supply of national suppliers to provide an eclectic menu.
However, 3 Little Figs also sources its beans from Massachusetts and the surrounding areas, such as New England. So, whether you like a local brew or a Tandem Coffee from Portland, Maine, 3 Little Figs is the best spot for miles around.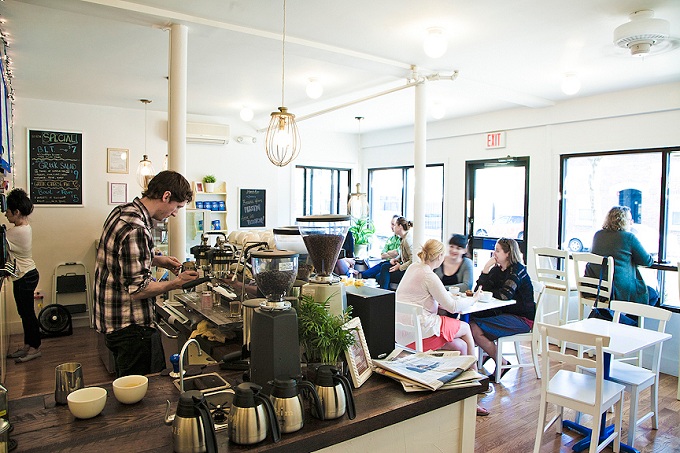 I loved the slight, independent feel of this cozy shop that sells baked goods from one of its owners.
3 Little Figs: Why Should You Visit?
3 Little Figs is one of the best coffee shops in Boston for 2023 because of its devotion to coffee and sustainable farming. The beans, as you know, are carefully picked from roasters in the vicinity, but there's a reason: to help the area.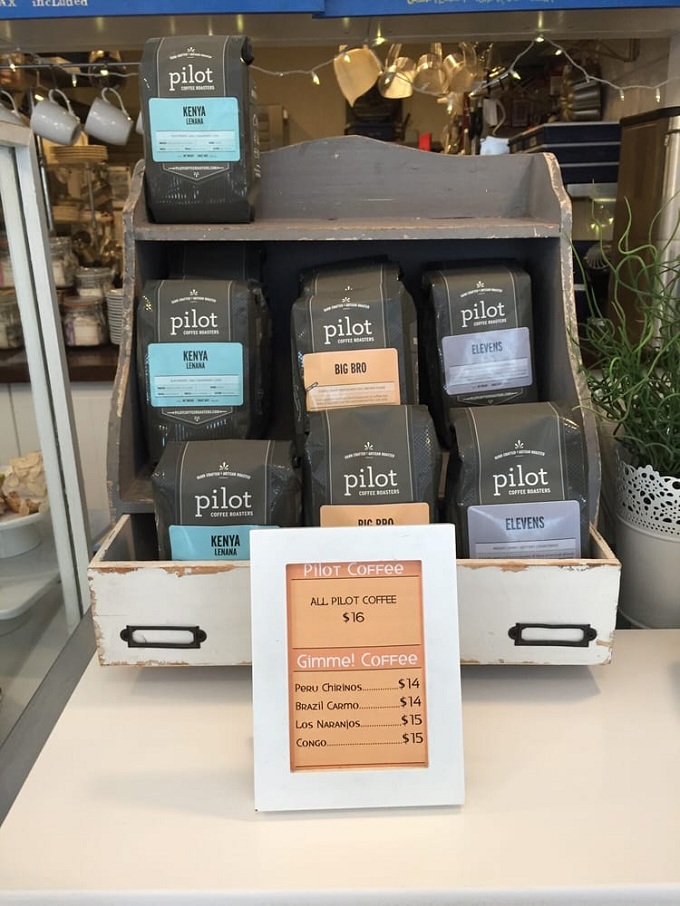 In a world where chains are taking over and sucking the life out of the industry, I think 3 Little Figs is a ray of sunshine leading the way for other indie shops. Even the cream and milk they use for the foam on top of their drinks are organically sourced.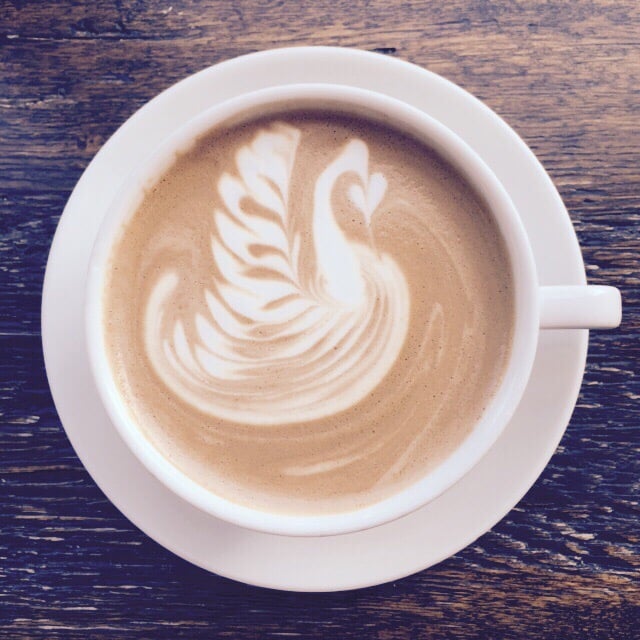 The food menu is sparse but well worth a look if you're hungry, although, for me, 3 Little Figs is all about the love and attention to detail they give their beans.
3 Little Figs Review
I think we can all agree that launching a successful startup that revolves around the local economy isn't a walk in the park, not in 2020. So, the fact 3 Little Figs does it without breaking a sweat makes it incredibly relevant and easy to award 5 stars.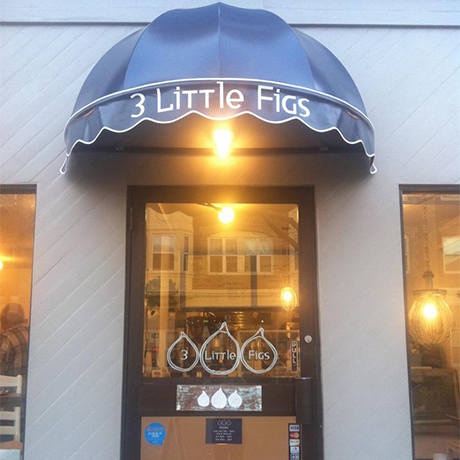 The fact that coffee is one of the best in the region is another tick in the box, too.
#3: 1369 Coffee House
Address: 1369 Cambridge St, Cambridge, MA 02139
Boston coffee shops don't come more quintessential than the 1369 Coffee House, as far as I'm concerned. But yes, this is a place where I've come across more people on MacBooks trying to look important than almost anywhere else in the world!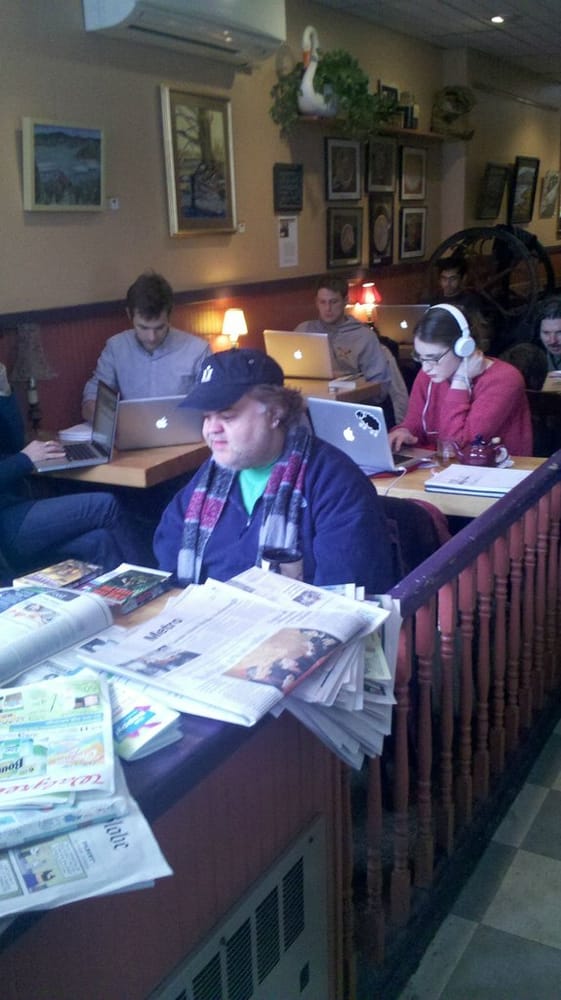 But I wouldn't let that get in the way if I was you. Why?
It's because 1369 is the building block that started it off in Boston. After the opening and relative success, it was as if people didn't care about sipping a flat white while pouring over a textbook.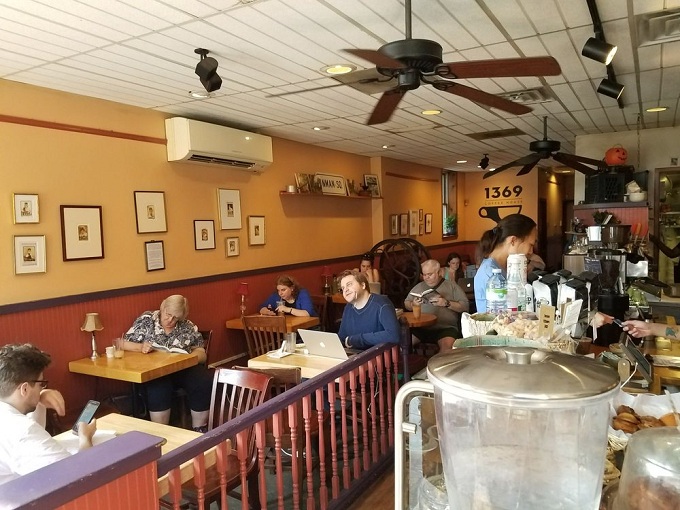 And, let's face it – it has to get props for being the first coffee house to smash stereotypes.
1939 Coffee House: Why Should You Visit?
The fact it has continued to be successful to this day says a lot about 1369 Coffee House. In a country where Starbucks and massive chains rule supreme, it's expanding, which shows how popular it is in Boston.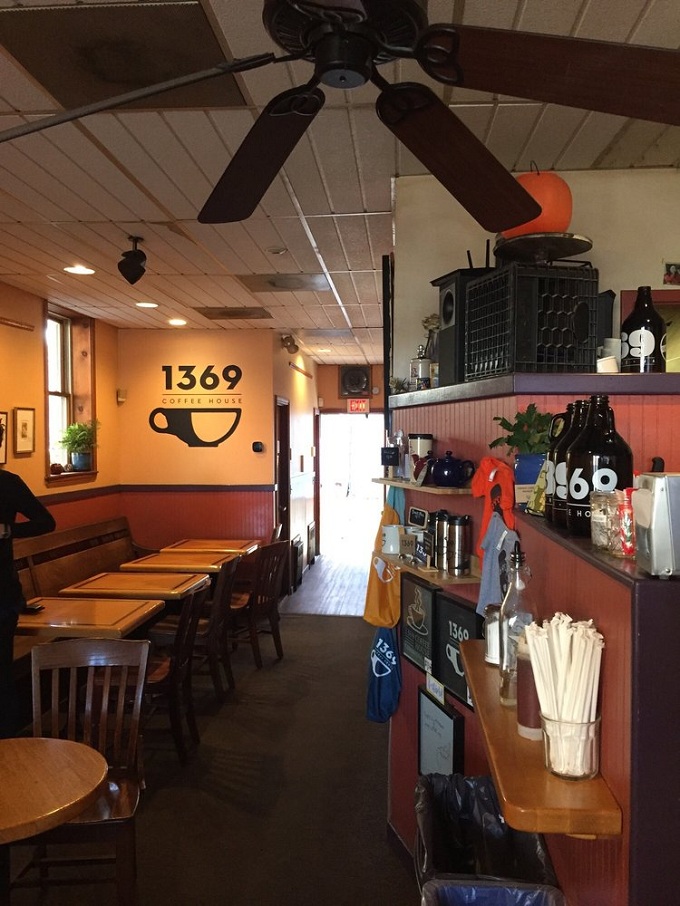 There's a good reason: it's the classic coffee menu. The past decade or more has seen 1369 serve French roasts and more, meaning it's a bit of an expert.
While I found the selection a tad basic compared to other stores, I also enjoyed the lack of options. It meant I could order my staple brew in peace without having to spend ten minutes working out what everything was first.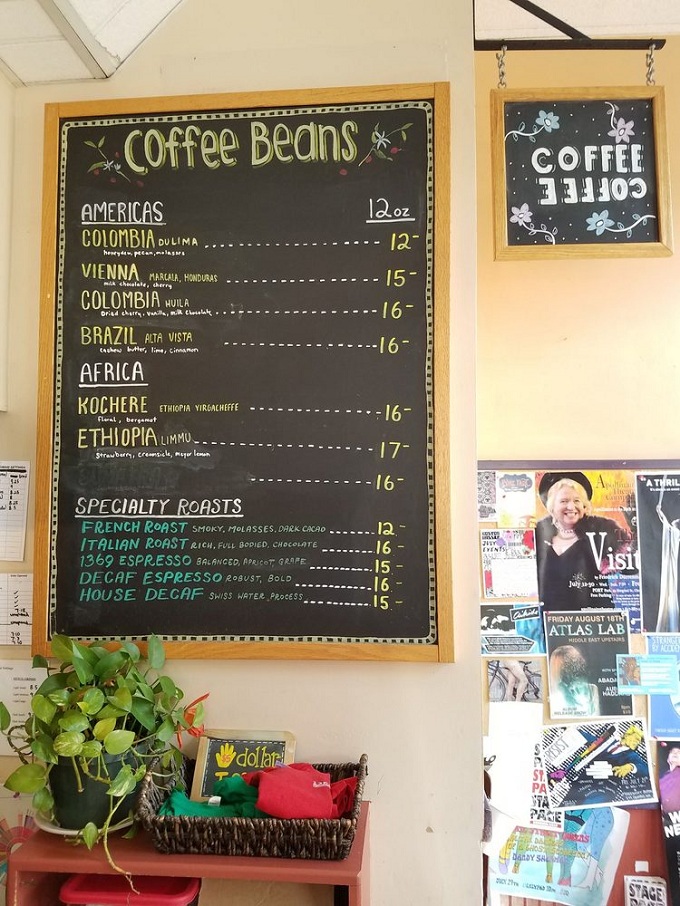 There are alternatives if you are fed up with mochas and macchiatos, though, and I'd recommend a house-made chai tea.
1939 Coffee House Review
It gets 5 stars for everything from its basic but incredibly delicious coffee to its standing in the community.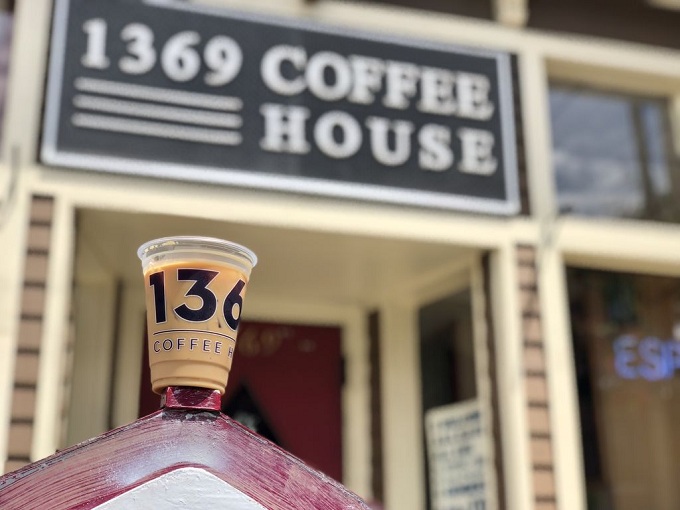 1369 is iconic with pretty much everyone in the Cambridge region because it mixes cool designs with a cozy atmosphere perfect for all occasions.
#4: 4A
Address: 419 Harvard St., Coolidge Corner, Brookline, MA 02446
I love indie joints because you get excellent customer service and people who are passionate about coffee. 4A is one of the best coffee shops in Boston for these exact reasons.
Run by a husband and wife team, my jaw almost hit the floor when the owners took care of my order themselves! When you're so used to seeing employees that don't care, who are going through the motions, this small detail makes a huge difference.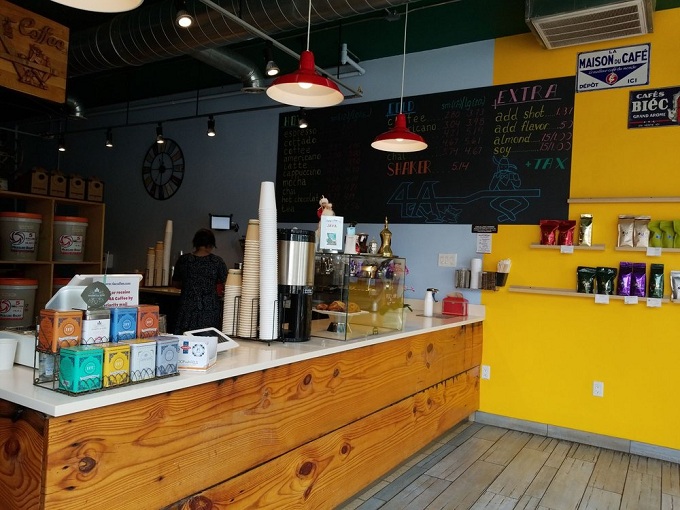 And, while there are no tables, it's a fantastic place to grab a brew to go and get on with the rest of your day with a smile.
4A: Why Should You Visit?
It's the freshness of the beans that makes all the difference at 4A. While a lot of coffee shops in Boston offer similar variations of the same thing, 4A stands out from the crowd due to its deep, rich flavor.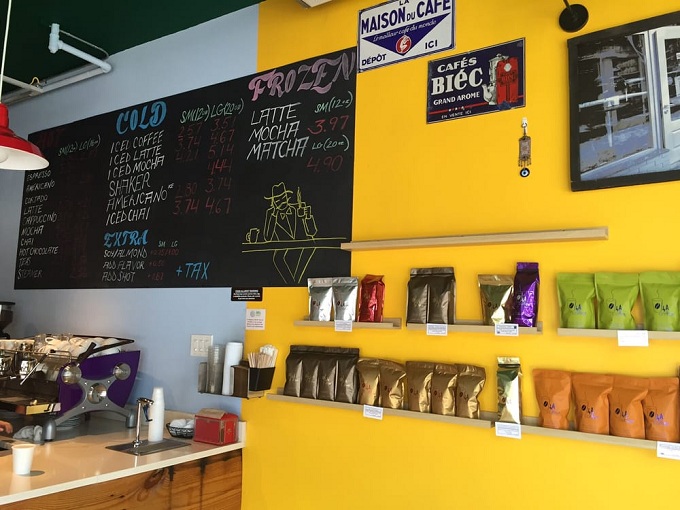 So, if you're waiting for a cortado or their Silk Route blend to roast, you'll get the same quality. I love the fact that 4A stamps its beans with a date so that they, and we know how old they are before they go into the machine.
The shop's Slayer machine also has a part to play; the equipment is rare because it makes beans taste as good as something that costs thousands of dollars.
4A Review
I hope 4A gets the same rating from you as it does me because it deserves credit for its dedication to the craft.
5 stars should be reserved for the best of the best, and I don't think anyone will argue that 4A hits the mark when they taste the rich coffees on offer.
#5: Night Shift Brewing
Address: 1 Lovejoy Wharf, Suite 101, Boston, MA 02114
I don't know about you, but I take notice when a company that specializes in beer tries its hand at coffee. The fact it makes it onto this list is a testament to how much the people at Night Shift Brewing care for the process.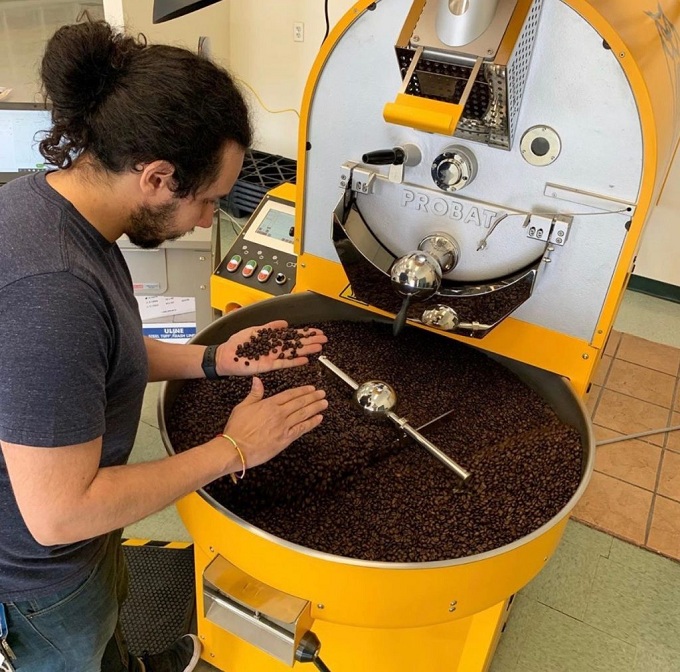 Every night, a batch of the latest beans to go on sale is roasted at the company's Headquarters and prepared by a former US Brewers Cup Champion. The results are like their beer – worth trying a couple of times!
Night Shift Brewing: Why Should You Visit?
Quality control has a big role to part in Night Shift's success. I can't think of many places that meticulously brew beans as delicious as these as regularly.
Another reason I liked this place is the fact it opened late. In a culture where drinking alcohol is king, I find there aren't many places to go if you want to take a break.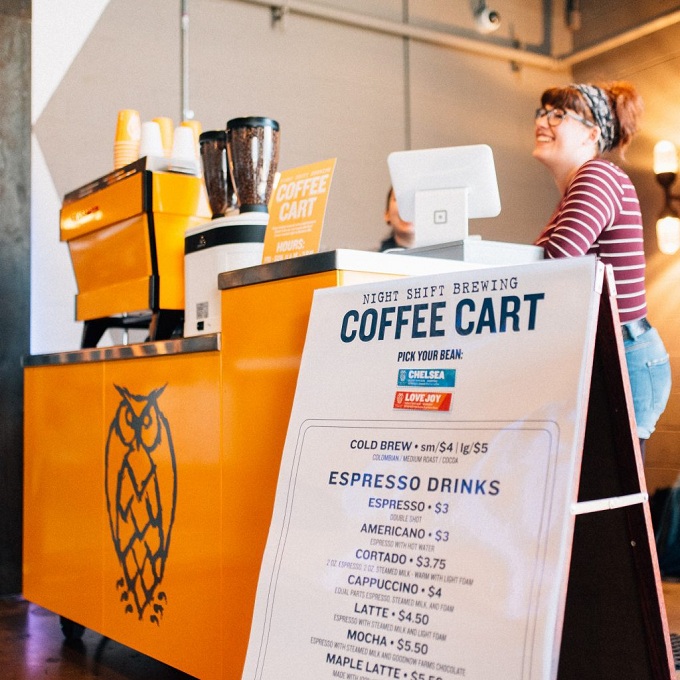 So, the 10 pm closing time was incredibly handy, in my opinion. After all, I can think of worse ways to spend my time than with a quality cup of Joe next to North Station.
Night Shift Brewing Review
Night Shift Brewing takes the biscuit for 5-star coffee that's available late at night in an intimate setting.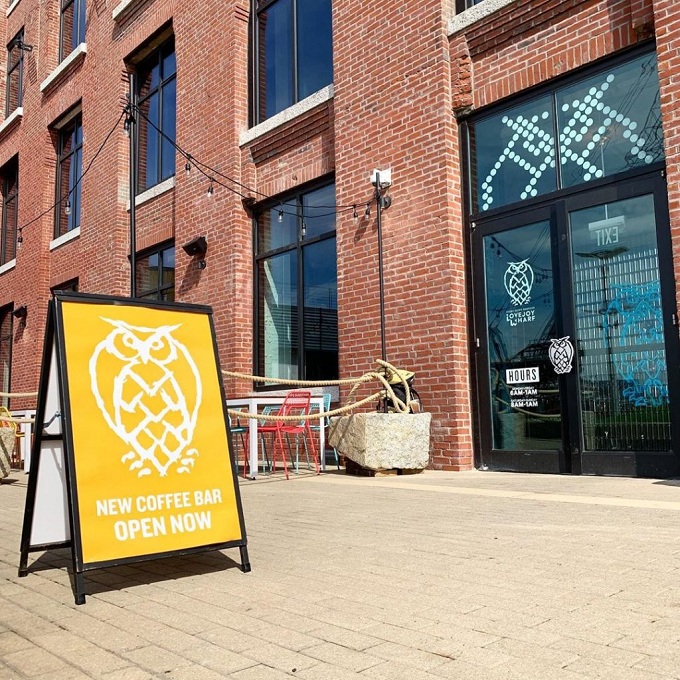 #6: Winter Hill Brewing
Address: 328 Broadway, Somerville, MA 02145
Winter Hill Brewing is another coffee-beer hybrid, but it has a unique selling point: adaptability. By day, it's a typical, run-of-the-mill coffee house that serves brews to its local community, but it changes into a brewery at night.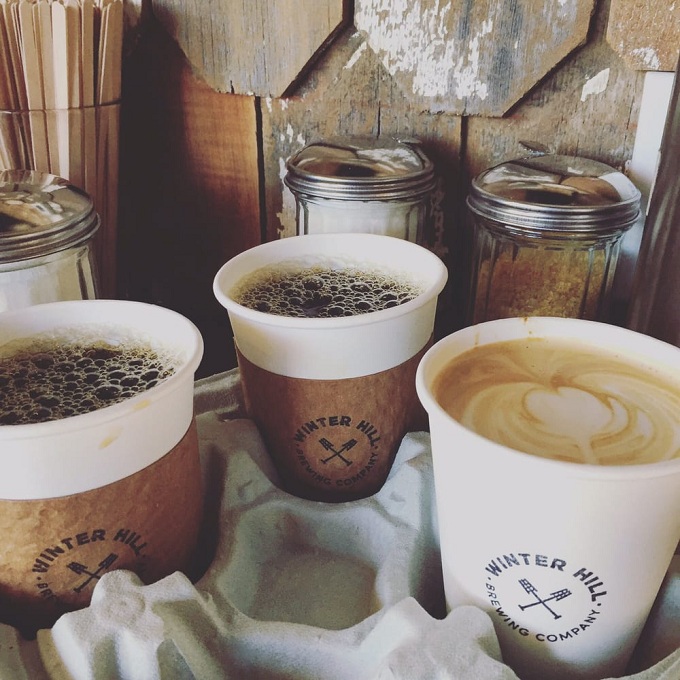 The flip from one to the other is pretty remarkable and well worth staying until the late evening to check out if you ask me. But, of course, the coffee fanatics will be happy to know that java is their main focus from opening time until early evening, with Winter Hill providing a full espresso bar and a Counter Culture Coffee program.
Winter Hill Brewing: Why Should You Visit?
Aside from excellent coffees, WHB represents more than lattes and flat whites – it's also a sign of what can happen when someone takes a punt. For example, the landlord turned down a Starbucks in favor of Winter Hill Brewing, which convinced the owners to implement coffee into their beer plan.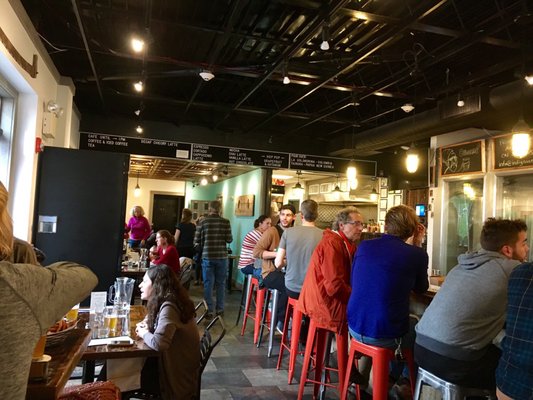 Placing an order here is a vote for independent and creative startups around the country.
Winter Hill Brewing Review
5-star coffee is combined with a real sense of community spirit at this quirky brewhouse.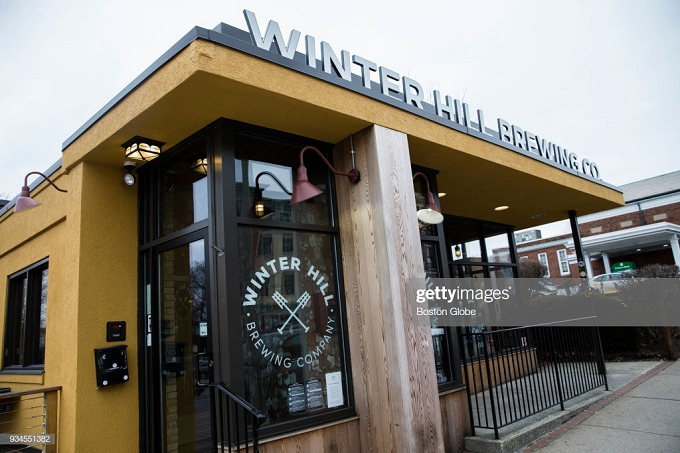 Your Turn
Please leave your tips in the comment section below if you have tried any of these coffee houses. Or have you any more to add to this list of the best coffee shops in Boston for 2023?