At Brooklyn Bagel & Coffee they serve two of New York's staples that are a must-try for anyone that's visiting the iconic city. Something that comes to mind when you think of the big apple, you won't be lost in finding a coffee shop that serves them.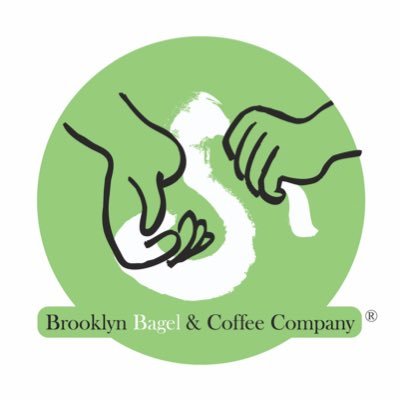 Did you know that New York City has over 3,000 Coffee shops throughout its districts? With one at every turn that varies in price and quality, although it's a haven for coffee fanatics like myself, it can be hard to find a coffee shop that actually serves decent coffee.
Often, the coffee is either too weak or tastes instant – a downside of wanting a quick drink when you're on the go.
Which is why I was so happy to stumble across the stylish Brooklyn Bagel & Coffee Company. Now with five locations across NYC, it has been a popular establishment since 2003 and continues to be a beloved stop-off for city slickers and Instagram-worshippers alike – rainbow bagels, anyone?
As you walk into one of these bustling coffee shops, you'll be met by a huge glass display case showcasing dozens of bagel fillings and several chalkboards with an extensive menu. It caters to meat-eaters, vegetarians, and vegans from high-quality lox to oven-roasted turkey and tofu spinach.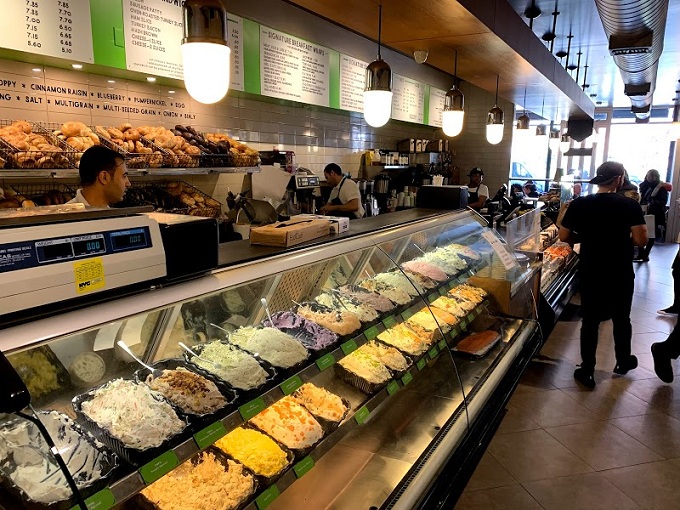 The staff is very friendly, and the decor is simple – meaning that you can sit back and relax instead of feeling as though you're putting anyone out by being there. People of all ages also visit there daily, so you won't feel as though you've chosen a coffee shop that's purely for the younger (or older) crowd.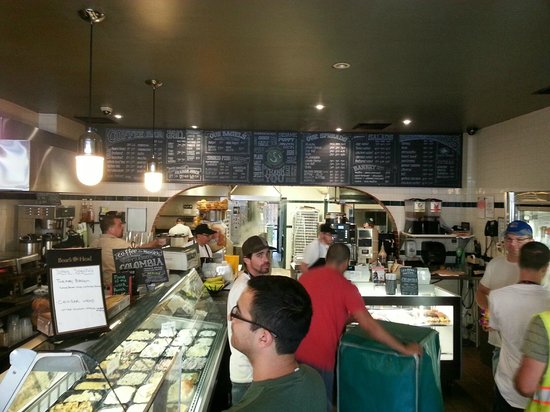 Of course, Brooklyn Bagel & Coffee Company is primarily known for its mouth-watering bagels and fillings. But they are also a favorite for many New Yorkers because of their fresh coffee.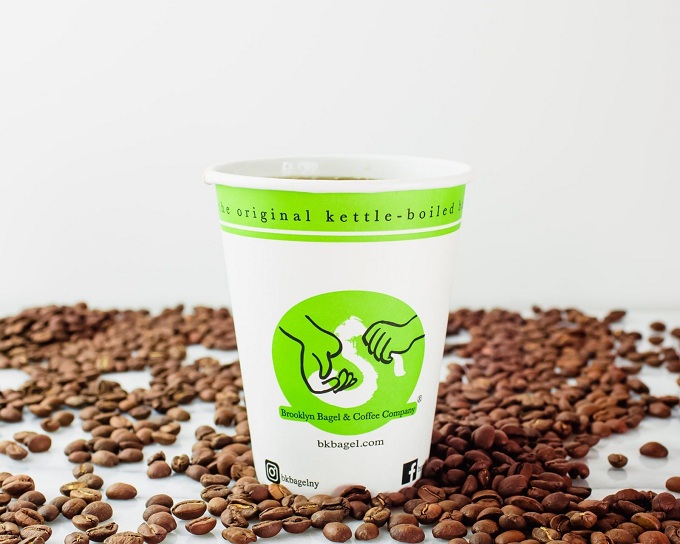 With $1 coffee Tuesdays and prices that won't break the bank, you can get delicious and fresh coffee without the frills that you might get in other coffee shops. With options that include single-origin drip coffee, cappuccino, cafe latte, cafe mocha, espresso, and iced frappes, there's also something for all tastes.
Although the coffee and bagels are a little pricey overall, what you get for your money makes it well worth the bucks.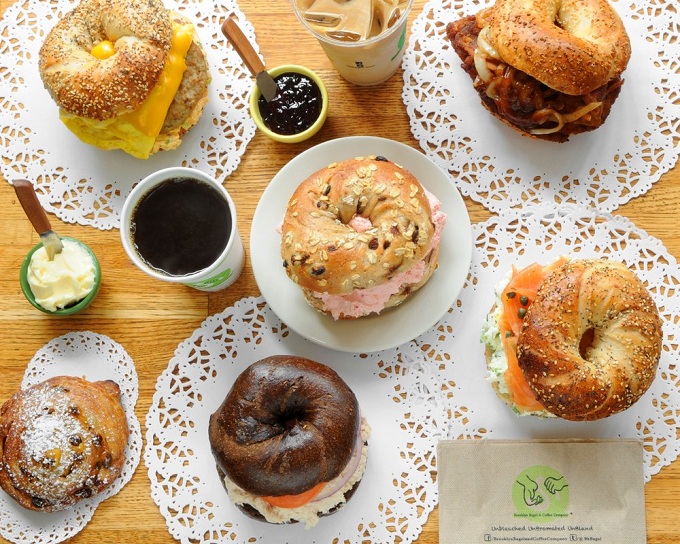 The convenience of serving coffee and bagels makes it an excellent choice for those looking for a quick bite to eat before heading out to sightsee – the convenience of each of the five locations also helps with this.
There are also all types of milk available, from plant milk to whole milk – so you can choose exactly what you want in your coffee without having to miss out.
So what does the coffee taste like? Well, as I took the first sip, I was very surprised. Although it doesn't have the thrills of other coffee shops (i.e., the coffee isn't served in glass beakers, a cafetiere, or a jug), it doesn't compromise the taste. As it's so flavorful, you can taste that it's not instant coffee.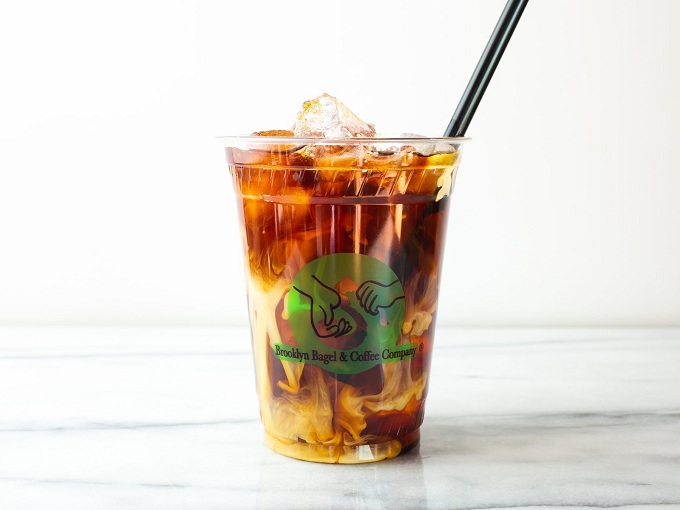 Simple, rich, and refreshing, it's perfect if you're on the go or you want to sit down at one of their tables and catch up with friends. You need to be prepared to wait for seating for the latter, as there isn't a lot of it – no matter which location you go to.
Final Thoughts
Overall, I would recommend the Brooklyn Bagel & Coffee Company to anyone that's visiting New York. Fuss-free, authentic, and welcoming, it's the perfect choice if you're looking for delicious food and a good cup of coffee.
Not pretentious or overly expensive, it's ideal for all budgets and caters to all diets – meaning that no one in your group will have to miss out when you visit one of its five locations.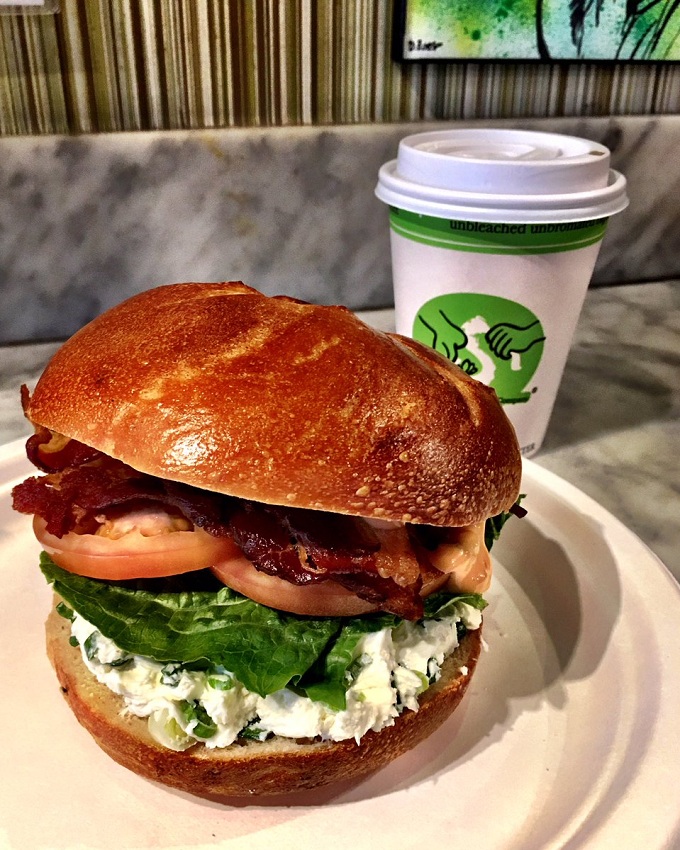 The coffee is well-roasted and brewed before your eyes, showcasing the quality and care that they put into every cup – something that many NYC coffee shops don't do. Although it's not served in a fancy jug or cafeteria, it's all about the taste at the Brooklyn Bagel & Coffee Company and, I'm happy to report, that the proof is in the pudding.
So what are you waiting for? Why don't you check out one of Brooklyn Bagel & Coffee Company's five NYC locations if you're there on vacation or even if you live there and are looking for new coffee shops to try?