Coffee is my passion and I'm always excited to try new blends and roasts and rate them for your information. Follow my journey and check out my Caribou Coffee Mahogany review if you're as enthusiastic about starting every morning with a mug of Joe as I am.
About Caribou Coffee
One of the fantastic things about this brand is that it hasn't been around for a long time. The likes of Lavazza and Illy have an added advantage of being over 150-years-old, whereas Caribou Coffee was founded in 1992. I think it goes to show how far the business has come, as well as the quality of the product, that it now operates in over 600 locations.
In fact, it's ranked as the second biggest coffee shop chain in the country behind the one and only Starbucks. Not bad to say it's only 27-years-old.
What To Expect – My Thoughts Vs. The Description
As always, I find there is a struggle between what the packaging says and what I expect. Of course, the company always hypes its products and makes them seem otherworldly; however, it is a coffee chain. So, negative thoughts can creep into my head sometimes. For example, is this brand the same Starbucks? Do they treat their beans well? Is it based on the number of customers over the quality of the coffee?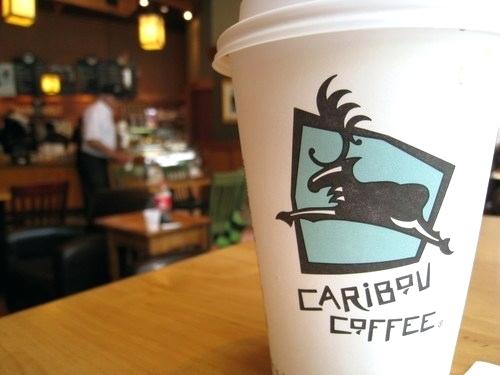 The only way to find out is to try it. So, did the roast bring out the notes of El Salvador, Guatemala, and Sumatra? It's a tough task, but I had no complaints after my first cup (and it wasn't my last either).
Caribou Coffee Mahogany Review
What hit me straight away were the woodsy aromas that seeped out of the packet. There was a very rich, earthy smell that grabbed my attention and made me think "this coffee isn't average." And I wasn't wrong.
As soon as the moist and super smooth grains had transformed into a dark liquid, I couldn't wait to taste it. Again, the woodsy flavor was apparent and made my taste buds tingle, but there was more beneath the surface. As well as wood notes, I got a sense of vanilla and flowers too. It brought the flavors out even more and added to the terrific taste as there was sweetness and freshness mixed with a robust roast. There was a hint of chocolate also, which set the blend off perfectly.
Probably the biggest surprise was the spice count. Caribou Coffee Mahogany is famous for its spicy essence and it one-hundred percent came through in the tasting.
Overall, the Caribou Coffee Mahogany review is one of my more memorable because the blend is so complicated. There's no doubt that too many cooks can spoil the broth, yet it's a thing of beauty when it comes together. As you can tell, I loved this one and didn't think there was too much, if anything, wrong. It's another to add to my pantry.
How They Do It
It's not easy for a coffee chain to focus on quality when they have thousands of customers to serve, so how does Caribou do it?

The roastery includes the best tech on the planet, yet that can be said about most coffee companies. However, in my opinion, a few things set them out from the rest. Firstly, they have dedicated employees who travel the world and try new beans to add to their recipes. Secondly, they only choose from the world's top 1% of beans to maintain the quality, and they have small, handcrafted, 100% Arabica batches that are regularly tasted.
For me, there is always something extra in a cup of coffee that isn't manufactured without care and attention.
The Environment
As well as the coffee itself, I loved the good feeling I got from drinking Caribou Coffee Mahogany. No, it wasn't just down to the blend; it was the Rainforest Alliance, too. This product is 100% Rainforest Alliance Certified so that you and I don't have to worry about the mistreatment of the natural habitat.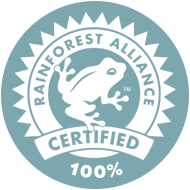 What does this mean? The simple answer is that Caribou helps to conserve water, limit logging, and use sustainable farming practices. You might assume every coffee company is the same, yet I'm amazed at how many benefits from the environment and don't give back.
Caribou Coffee Mahogany Rating
It shouldn't come as a surprise that I rate this product as 5 out of 5. Caribou Coffee Mahogany flavors are incredible, and the texture is super smooth, which makes it a must-buy, in my opinion.