Are you looking for honest Caveman Coffee Reviews because you feel unsure if this coffee is worth your investment? My unbiased opinion about Caveman Coffee Co-brand and its signature products will reveal all.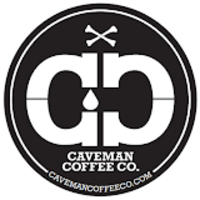 About Caveman Coffee Company
The Caveman Coffee Company was launched in 2013 by athletes Tait Fletcher, Keith Jardine, and Lacie Mackey. Over the years, they have found a wide range of products, including cold brew coffee cans, MCT oil, teas, accessories, and even apparel.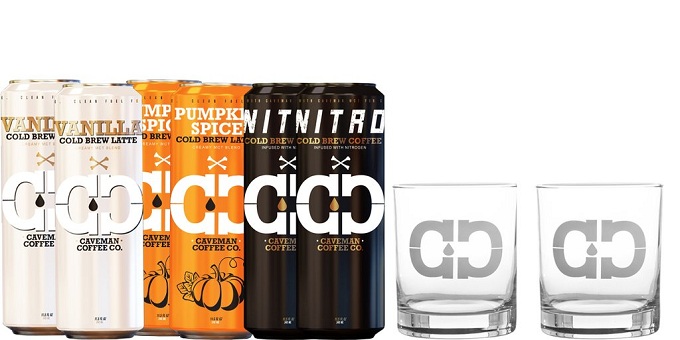 However, their success is based mainly on two single-origin blend dark roasts – Blacklisted and Sabertooth – which I purchased for this review.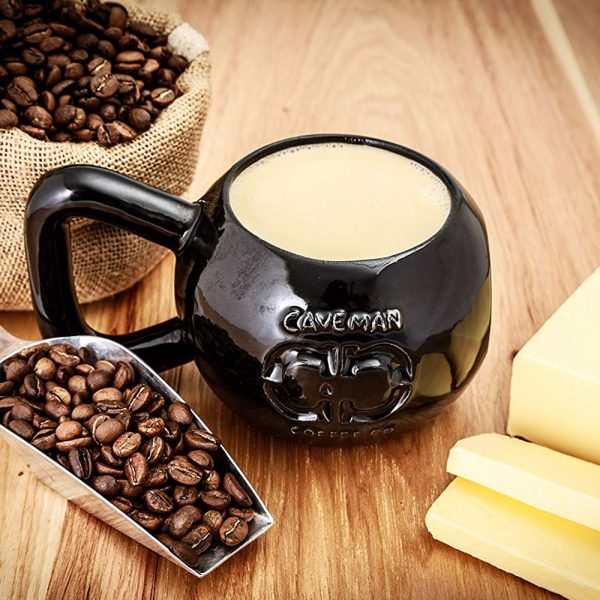 An athletic background is evident in the sleek packaging and the lion logo that symbolizes strength, power, and smoothness – three words you could use to describe an excellent dark roast. So, does this translate to a good product?
Let's find out.
What Caveman Coffee Co Says
The Caveman Coffee Company promotes itself as an ethical brand that uses ripe, hand-picked coffee beans for consistent quality. Additionally, the brand states that "each bean is grown under the UTZ certification and Rainforest alliance protocols for sustainability and natural growing practices." while all of their beans are imported from South America.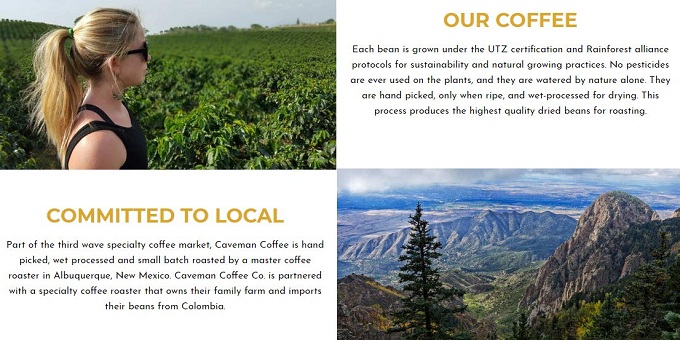 While dedicating themselves to luxuriously smooth tastes, the company also tries to tap into the benefits that their products can bring to a user's daily life – whether it's the "prehistoric ferocity" of their Sabertooth Roast or bold Blacklisted blend.
Caveman Coffee Review
Firstly, you cannot escape the fact that both the Blacklisted and Sabertooth 12oz bags are pretty expensive, although the 5lb bags do offer better value for money if you're going to use this as your early morning or pre-workout brew.
The Sabertooth blend is the stronger of the two, noticeable even from the smell as you open the bag. This got me quite excited while I used my French press to get the full flavor.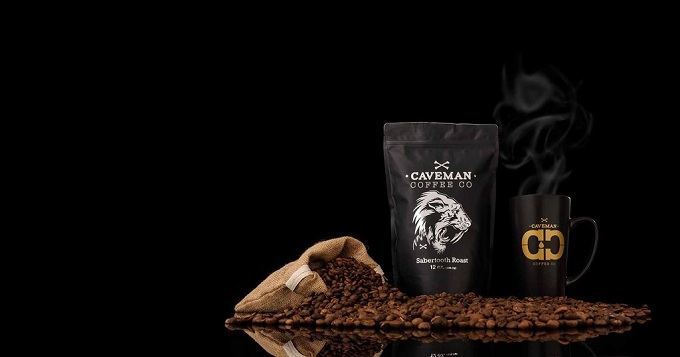 The whole beans certainly offer a strong, smooth taste that's enjoyable. However, while the smoky flavors were evident, some of the campfire marshmallows, vanilla pipe tobacco, and toasted hazelnut hints were minimal.
I certainly felt energized and ready to attack the day, though, which is a huge positive.
Conversely, the nutty and woodsy hints of the Blacklisted blend are far more noticeable. Colombian beans produce a different flavor from their Brazilian counterparts, but they still offer a smooth taste free from acidity.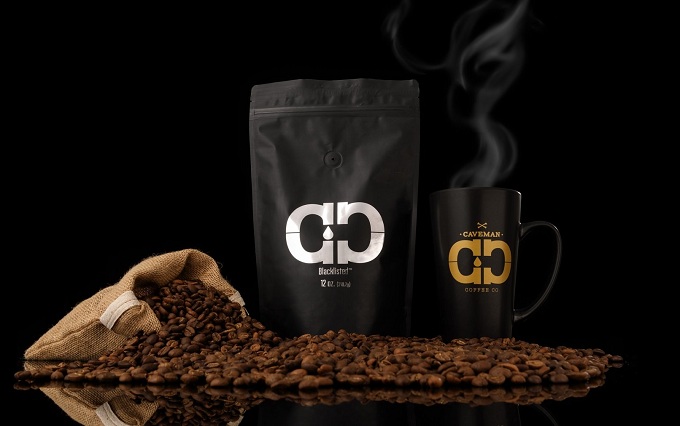 While it is suggested that you may wish to add syrups and other items, I thought the Blacklisted blend was fine as it is. It was undoubtedly my preference of the two, not least because it delivers the taste it promises.
What Other People Say
Reading what other coffee lovers have to say is an essential part of my reviews as I like to check that my opinions are consistent with others. After all, we can all make poor decisions due to having other tastes in our mouths or poor brewing techniques.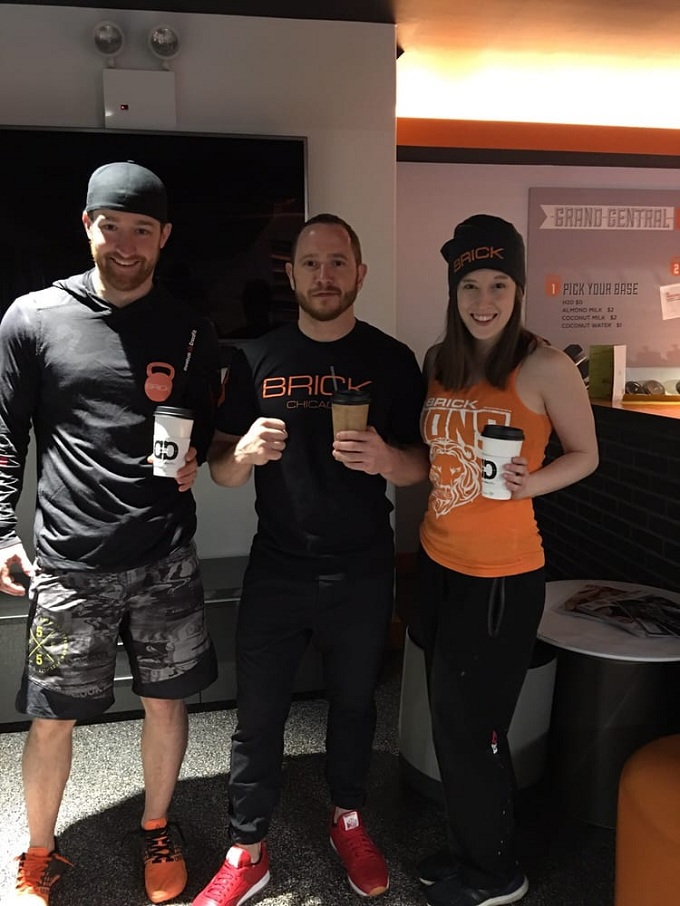 The consensus is that both blends offer a strong, bold, and smooth taste. Few mentioned the campfire marshmallow or vanilla pipe tobacco hints without pinpointing the confused flavor, suggesting my opinion was pretty accurate, although some said the toasted hazelnut.
Who Will Enjoy It?
The Caveman Coffee Company utilizes a background in sports, particularly combat sports, to promote itself to athletes as the ultimate blend to produce extra energy while promoting a lean and athletic appearance. Therefore, anyone conscious about their body image yet still wants a rich, smooth coffee will naturally enjoy the brand's Blacklisted and Sabertooth products.
Its appeal extends beyond these audiences, though, to target anyone that loves a morning brew to prepare themselves for the day ahead. Of course, a hint of lemon peel, syrups, and other ingredients can be added for a different taste. This includes the company's cacao butter and MCT oil to follow the recipe of Dave Asprey (the man behind Bulletproof Coffee).
Brewing Options
The beans are suited to instant brewing by simply adding hot water or can be put through a filter. Again, this is a matter of personal preference, although most will find the instant option is more convenient for those early-morning brews.
Caveman Coffee Score
The Caveman Coffee Company knows its USP but, more importantly, appreciates the importance of fresh beans that offer a complete and smooth flavor. As my review is aimed at all coffee lovers, I'll give the Caveman Coffee a 3/5, but those of an athletic background can increase this to a 4.