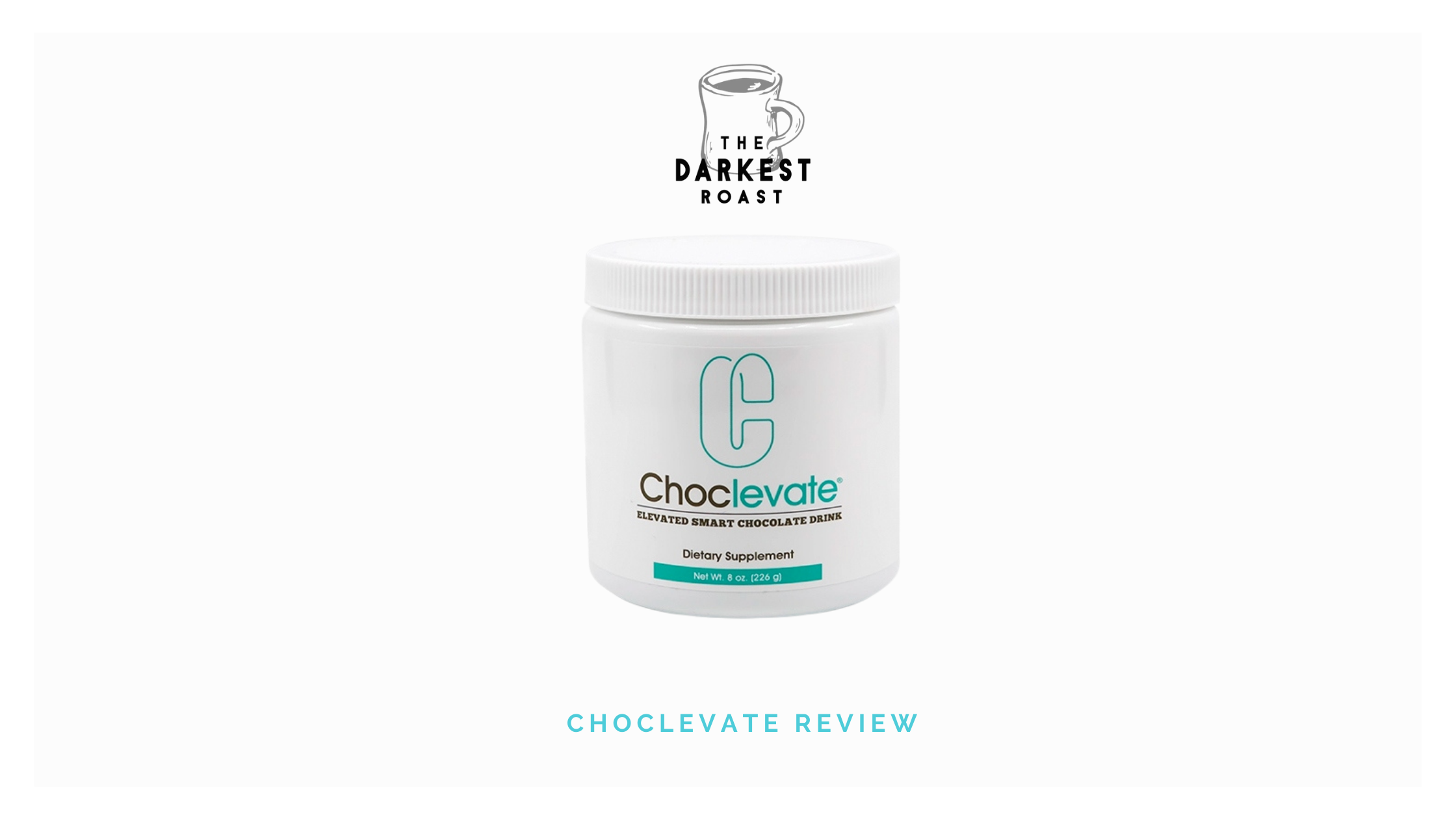 Choclevate, also known as happy chocolate, describes itself as an 'elevated smart chocolate drink.' Just like Happy Coffee, it is produced by Elevacity, The Happy Company. It is one of the many nootropics that are revolutionizing the way people live their daily lives. The best part is that it actually tastes good, and it even has a great aroma.
Nootropics like Choclevate have the power to enhance brain health. They elevate people's moods, boost energy levels, and, in general, make everyone feel better. If you are looking for such a product to energize your life, Choclevate might just be what you are looking for. However, if you wonder whether Choclevate really works, I explain what it does and how it works in this post.
What is Choclevate?
Due to its chemical composition and flavor, it is often said that chocolate and happiness go together. Chocolate is almost like firing up the neurons in our brain. Based on this, Elevacity's Choclevate has been developed as a chocolate-based drink that promises to help you lose weight and gain energy, all while enhancing your cognitive functions.
Choclevate is a smart beverage that can be used by itself, can be added to your favorite chocolate drink, or even used to enhance a protein shake. Some people even use it to enrich their coffee. Its flavor is often one of the things people like the most about it.
Product Claims
The product falls into the category of nootropics. These are often called smart drugs because of the effect they have on cognition. Additionally, thanks to its hunger suppressing properties, Choclevate is also promoted as a weight loss product.
It is essential to mention that you should know a thing or two about how to use Choclevate. Nootropics have been diagnosed to be safe, but you should always consult your medic before using them. Don't worry. I will discuss that later so keep on reading.
Choclevate & Weight Loss
One of the things that drive people the most into trying Choclevate is its weight loss properties. However, there seems to be a lot of controversy around this issue. It appears that what the product does is mainly reduce appetite. So in that sense, more than a weight loss product, it works for appetite suppression. This can contribute to weight loss, but it is not what you probably want if you want to maintain a balanced diet.
In other words, if you are expecting a miracle to happen just by drinking it, you will probably have to wait a long time. To see results, it is recommended that you complement your Choclevate intake with other healthy habits and the right dietary supplements. Exercising well and balancing your diet are always good things to keep in mind when losing weight. So, if you are one of the many people asking, 'does Cholevate work?', I would say it does, but only as part of an integral healthy weight loss approach.
Ingredients
There are a lot of ingredients in Choclevate, but don't worry if you are not an expert. Aside from L- theanine, I won't go into technical details about the many substances. Instead, you should just know that L-theanine is one of the many amino acids that makes this product a powerful nootropic. It helps fight anxiety, stress, and insomnia.
Here are some of the components found in Choclevate:
Cocoa
Chicory root fiber
A diversity of amino acids (including L-theanine)
Green coffee bean extract
Coconut oil powder
Pink Himalayan salt
And in case you are wondering, yes, it is gluten-free and has around 5 mg of natural caffeine per serving.
Side Effects
There seem to be no side effects associated with Choclevate that you should worry about as of writing this. Nonetheless, like any other product you use, you should be on the look for certain aspects: accelerated heart rate, headaches, breathing abnormalities, or any other sign that suggests you should stop its intake. In addition, it is recommended that people who are scheduled for surgery stop its use two weeks before the operation.
Although the product has been tested thoroughly, you should consult your physician before consuming it regularly. This applies to pregnant women or older adults and if you are under critical medications or antidepressants.
Lastly, avoid mixing stimulant consumption with the product. Because nootropics can impact your mind, it is best to make sure that there's no risk involved.
How to Drink It
Choclevate can be mixed with other beverages as long as it is not combined with stimulants. Some people find it to be hard to dissolve, so try to use it for hot drinks. Ideally, the right proportion is one scoop per 6 ounces of your beverage of choice. It is excellent for mixing with chocolate, tea, protein shakes, milk, and even coffee; I highly suggest you try out a delicious mocha coffee drink with it. My personal favorite about this drink is its seductive aroma.
Final Thoughts
Together with other products like It Works Keto Coffee, Choclevate is an excellent alternative to traditional beverages, often in weight-loss coffee products. If you are a chocolate lover, you should try it out because of its flavor. However, if you are only going after it because of its weight loss properties, I'm going to have to tell you to take it with a grain of salt.
Enjoy it as a delicious chocolate drink that you can mix with other beverages and focus more on its nootropic aspects. Follow the suitable recommendations, and you should be set and ready to enjoy its savory aroma.
If this article was helpful or you want to share your experience drop a comment below.