Start with these coffee facts if you want to impress your friends and family with your coffee expertise.
One of the most popular drinks in the world is coffee. Iced coffee, hot coffee, takeaway coffee, instant coffee – you name it, we've tried it! We drink it because of the "wake-up" effects it has first thing in the morning. We drink it because, darn, it tastes good! We even drink it because it's an excellent tool for social situations.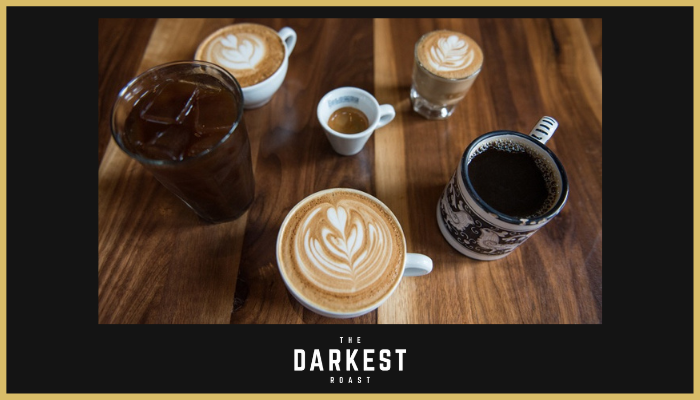 Most of us are aware of the effects of coffee – both good and bad – and we still drink it anyway. It's the done thing.
However, what do you know about that cup of liquid gold you set your coffee pot for every morning?
Are you aware of the world of coffee out there beyond your kitchen and the Starbucks on the corner?
We're willing to bet that there are plenty of coffee facts that you're aware of, but there will still be things out there that you can learn.
With that in mind, we're going to introduce you to a ton of facts about that beloved cup o' Joe you drink before, during, and after work. Some will be educational, some will be historical, and some will be plain hilarious. Ready? Let's go!
Did You Know…
There was once a Guinness World Record holder for "Oldest Cat Ever"? The cat was 38 years old and named Creme Puff. It's said that for her whole life, she had a coffee every morning.
Did You Know…
That decaf coffee is NOT the same as caffeine-free coffee? All of those times that you asked for a decaf coffee with the idea that no caffeine is better before bedtime was misinformed. Even decaf coffee has a small dose of caffeine, so if you want a coffee in the late afternoon, you need to get caffeine-free coffee that states that there is no caffeine!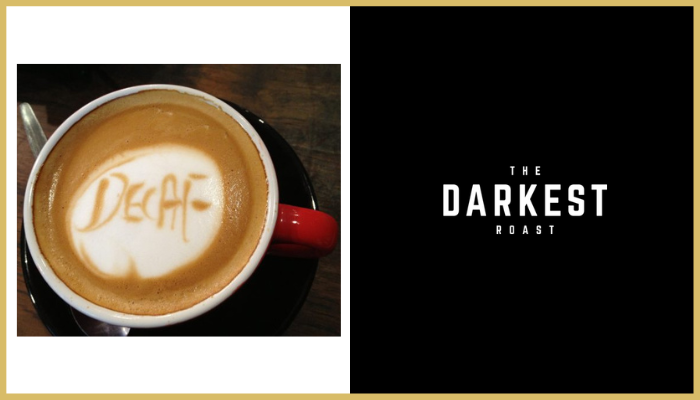 Related: Coffee Terms
Did You Know…
That the first-ever webcam created was made purely to watch a pot of coffee? The world's very first webcam made a coffee pot famous, and Dr. Quentin Fraser said it was because one of the essential things in research is dependable caffeine. He's not wrong.
Did You Know…
That it takes the caffeine in coffee just minutes to start working? There was a report written that states that it takes about 30 to 60 minutes for caffeine to reach its peak in the blood. This can affect sleep, so it's best not to have caffeine a few hours before you plan to go to bed.
Did You Know…
That the country that consumes the most coffee in the world is Finland? Most people think it's Brazil or America, but in Finland, the national average of 12KG of coffee consumed by the Finn's is actually on the low end of the scale. This is because they prefer a light roast over a dark roast, and they have mandated coffee breaks in the day for a delicious cup of "khavi."
Did You Know…
That despite what your parents tell you, energy drinks have no more caffeine than coffee? Energy drinks are trendy for waking up and feeling alive for those who prefer something sweet and fizzy. However, coffee has the edge over energy drinks, and they have very similar levels of caffeine.
Did You Know…
Can coffee not dehydrate you? Caffeine is known to be a diuretic, so it's always assumed that it will drain you. However, a study proved that a moderate daily coffee intake would not dehydrate you, which means while you shouldn't replace your water bottle with a coffee cup, you can enjoy it and not panic.
Did You Know…
Did Ethiopian goat herders first discover that coffee? Let's go back to around 800 AD (ish) to the life of a goat herder named Kaldi. Kaldi watched his goats and noticed that their behavior was erratic after eating some berries. These berries came from the Coffea arabica tree – and boom, coffee was found!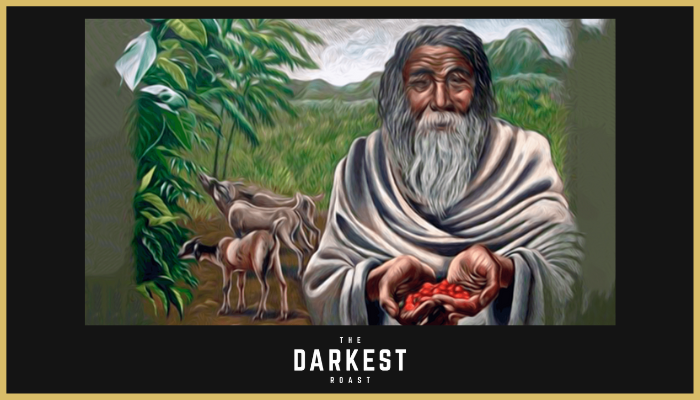 Did You Know…
Are coffee beans not beans? Most people don't know that! We see the beans in coffee shops and supermarkets and even in the advertisements for coffee that pop up on television. HOWEVER. Coffee beans are actually from a berry that is dried out. So you won't find coffee beans on a tree, we're afraid!
Did You Know…
Have scientists made old coffee into biofuel before? And they're still doing it now. It's not news, but it is expensive in some ways as coffee grounds that have been used account for up to 20% oil, and that's comparable to other biodiesels. Of course, it's harder to gather it all, but what a novel way to get rid of old coffee grounds!
Did You Know…
Was coffee not always a popular breakfast drink? We wake up to a hot cup of coffee like it's the best drink in the world. However, the original breakfast drink wasn't the cup of deliciousness that you brew from the machine. It was beer. We're talking about 18th century England, where the water was contaminated, and tea, coffee, and cocoa weren't widely available. Breakfast-eaters would sit down to a lovely cold beer in the morning. Nifty, but not the ideal drink to bring to your boss if you want to impress them!
Did You Know…
Can coffee help you to reduce depression? Okay, so it's not a miracle cure or anything. But the consumption of coffee leads to an increase in caffeine. As such, this leads to a decrease in depression. A study showed a marked connection between a reduction in depression and the consumption of coffee. This fact in no way tells you to swap your pills for extra lattes. At all.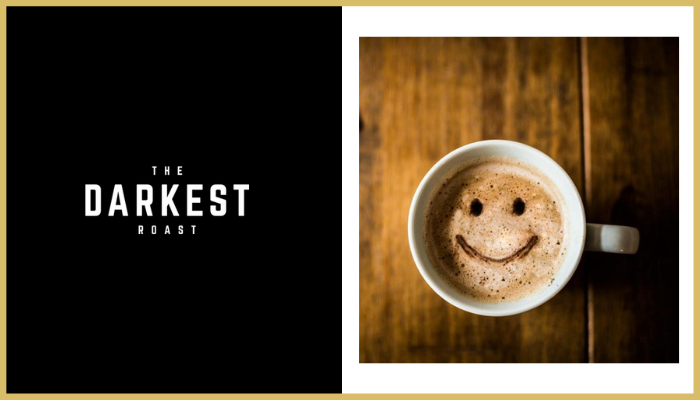 Did You Know…
Was the cappuccino named after friars? The Capuchin friars were members of the most significant Franciscan order of monks in 16th-century Italy. These monks were well-known for their missionary work, and they wore very simple brown robes, and the Italian word for those robes was "cappuccino." The color of the robe they wore mirrored the color of the foam and the espresso together.
Did You Know…
Does that coffee have a scent that can wake you? There have been numerous studies to test this theory, and fresh coffee is a scent that will pull you from your slumber. Fresh coffee smells utterly divine, and it is what draws us into new coffee shops and cafes – why wouldn't it be the scent to wake us up?
Did You Know…
Does Brazil produce 40% of the world's coffee? Brazil has been the largest coffee producer for the past 150 years, and there are over 5 million people in Brazil employed solely to manage coffee – from picking to production!
Did You Know…
Coffee could have a hand in reducing your risk of a range of conditions, like heart disease and even Alzheimer's. However, moderate consumption of coffee has no associated risk of severe illness, so while you may not be able to handle too much of it, you can likely be just fine on a cup of coffee a day.
Did You Know…
A cafe in France chooses to charge more for their coffee based on your manners? Not saying "hello" or "please" makes your morning cup of gold more expensive, so manners can literally cost you something!
Did You Know…
Is coffee psychoactive? In high doses, coffee can play havoc with your brain. It can also have the unfortunate side effect of, well, death. It can take up to an hour for coffee to reach its peak in the blood, and while the body depletes caffeine within five hours, the rest of it can linger. One hundred cups of coffee could – quite literally – kill you, and coffee acts as a psychoactive to keep your brain awake and stimulated for hours on end. It's why it's so important to abstain from drinking for at least eight hours before bedtime.
Did You Know…
Was coffee originally food and not a drink? Coffee berries were often mixed in with animal fat to create snack balls to eat for energy. So naturally, these were eaten for their very effective burst of energy. But, of course, they were also consumed as wine from the berries. There are plenty of recipes online today that you can use to make your little balls of energy, so if you ever want to change your Starbs order to something new, why not give these a try?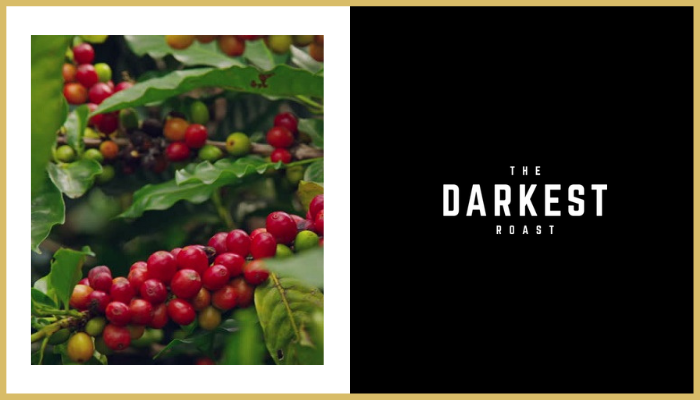 Did You Know…
There are over 2.25 billion cups of coffee consumed worldwide every day. That's a staggering amount of coffee for one world, and the fact is that coffee is a huge business!
Did You Know…
That there have been five previous attempts to ban coffee in history? Coffee was once banned in 1511 in Mecca, and this was because the leaders had it in their minds that coffee led to radical thinking, and they did not want it to cause chaos. Next, an Italian clergyman tried to get rid of coffee due to their belief it is a satanic substance. Thankfully for the Italian people, Pope Clement VII loved coffee. So much so that the Pope himself lifted the ban and baptized coffee in 1600. Hopping over to 1623, Ottoman leader Murad IV ascended the throne and decided to punish coffee drinkers with beatings and throw them into the sea. Next, the Swedish government in 1746 made it illegal to have anything related to coffee at all, including cups and saucers. Lastly, Frederick the Great of Prussia declared that beer was superior to coffee. He did this because he thought that coffee consumption interfered with the country's beer consumption instead. Isn't history great?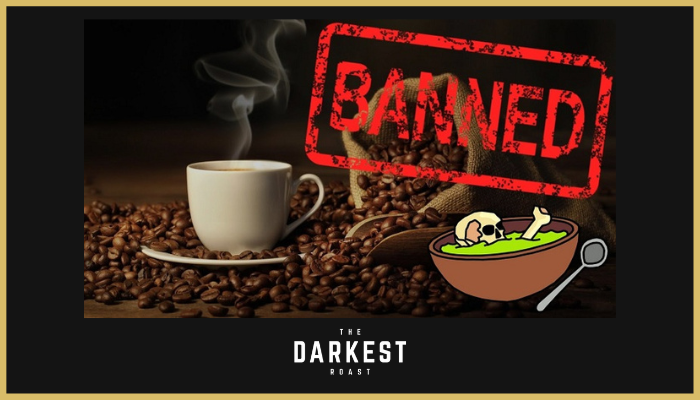 Did You Know…
Is coffee good for the liver? There are always lists of how coffee is bad for you that appear online and in health articles, but people never get much in the way of positivity! Here's the thing: coffee has been proven to be good for your liver when you drink 2-4 cups a day. You are less likely to develop sicknesses that start in the liver, including cancer or cirrhosis. The best thing that you can do is realize that your liver will be fine if there is one positive about your coffee consumption!
Did You Know…
That your coffee stays warmer 20% longer when you add cold cream? Here's a little surprising science for you! You would think that adding cold cream from the refrigerator would make it go instantly cold. Physics has shown that coffee with cream cools 20% slower than black coffee does. Black coffee, being as dark as it is, emits heat much faster than lighter coffee. So, while adding cream will give it a temperature drop right away, it also slows down the process of heat loss. Isn't that cool? (Or not…)
Did You Know…
It wasn't always alcohol that produced hooligans? In the 17th century in England, there was a point that all of the coffeehouses and cafes were closed down. This was because it was the "place to be" for hooligans! Though coffee was realized as a most disgusting drink, the buzz of caffeine was addictive, and it pushed the behavior of the locals. Coffeehouses weren't always the quiet and contemplative places now, not in 17th century England!
Did You Know…
Once, a French writer would keep energized with up to fifty cups of coffee per day. Honore de Balzac was a novelist who would work up to fifteen hours based on the numerous cups of coffee he consumed at a time. He even wrote a book called The Pleasures and Pains of Coffee. Apt, given his acquaintance with it!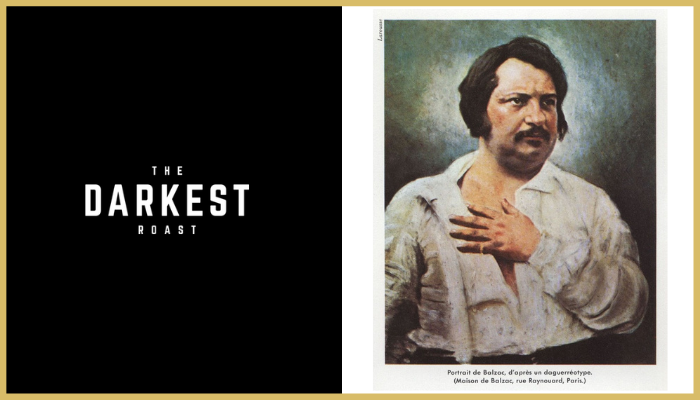 Did You Know…
That you can buy elephant poop coffee? Yep, you read that right. Not only can you buy coffee made with elephant poop, but it's also one of the most expensive coffees on the market that you can buy. Black Ivory Coffee is a delicacy of Northern Thailand in the Golden Triangle, and it can be sold for up to fifty dollars per cup! The elephants digest the coffee beans, producing something so popular that people fell in love with it. Despite where it comes from, you end up with a smooth coffee with the bitter taste that you'd love in a regular cup. We'd recommend that you have a sip before judging and just try not to overthink from whence it emerged.
Did You Know…
Does South Korea hold a World Record for the largest iced coffee? The volume was 14,228.1 liters and was created in 2014. Iced black Americano was the coffee of choice, and the cup it stood in was 3.3m tall and 2.62m wide. Asking for a Venti doesn't seem so ridiculous now!
Did You Know…
That Bach wrote a cantata inspired by coffee? Bach, a noted musician, and composer were addicted to coffee. He would drink 30 cups of coffee every day, and he wrote a cantata on coffee, all about a woman who tried to get through her coffee addiction. If you look it up, you can find the music online to listen to!
Did You Know…
Paper filters for coffee remove toxins that have been linked with heart disease. Your coffee brewing methods do matter, as, during the brewing process, coffee filters work to trap the oils in coffee. These are known as diterpenes, and they block the receptors that regulate cholesterol in the intestines. With this being blocked, your heart is saved from a buildup of cholesterol!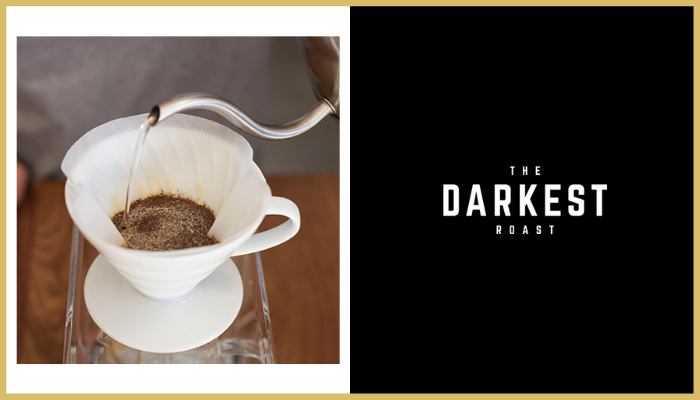 Did You Know…
George Washington invented the instant coffee process. Well, not the GW you would know from American POTUS standards. George Washington was a Belgian-born American inventor who is well remembered for his invention of instant coffee. Famous names precede the excellent drink we all consume every day!
Did You Know…
Sorcerers used to have coffee trees planted on their graves. The Oromo people made this a custom, as they believed that the coffee bush grew from the tears that the God in heaven would shed over the dead sorcerer and his corpse. A little sentimental, but a way to send off a magic man, indeed!
Did You Know…
Elephant poop coffee isn't the only poop coffee around? Kopi luwak, also known as civet coffee, is made from the digested coffee cherries that have been eaten and then pooped by an Asian palm cat. These are collected and filtered, and it's sold as one of the most expensive coffee options in the world. You can buy some for $700 per kilo! This enticing coffee is prepared in Sumatra, Java, Bali, and Sulawesi.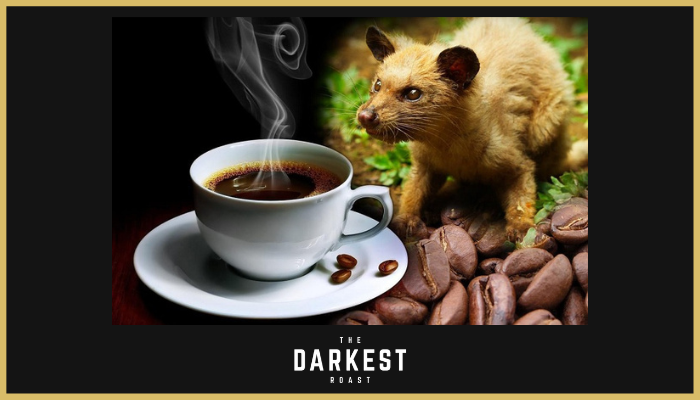 Did You Know…
That New Yorkers are responsible for seven times more coffee consumption than any other US city? We all know that city folk is stressed, but this figure is relatively high! The data comes from a number of food-tracking apps around the world. It was found that those in New York have a severe penchant for the brown stuff.
Did You Know…
Can you only find coffee grown in two states in the US? These are Hawaii and California. The US is not one of the coffee producers in the world that stands in the major leagues. Puerto Rico is technically a US territory, but as it's not a state, we can say that only Hawaii and California are of note. Currently, there are said to be coffee-growing projects in Georgia, but they're not yet established.
Did You Know…
That there is a varied history in the word "coffee?" It began in Arabic as "qahhwat al-bun," which translates to "wine of the bean." Then, it was shortened to "qahwa," then borrowed by the Turkish and changed to "khave." It was then further borrowed by the Dutch, and they say "koffie." The English then commandeered it with "coffee."
Did You Know…
That there is a spa in Japan where you can bathe in coffee? The Hakone Kowakien Yunessun hot springs are known for their variety of baths. Some contain coffee, others with green tea. It's unusual, sure, and you wouldn't want a sip, but it all does wonder for the skin.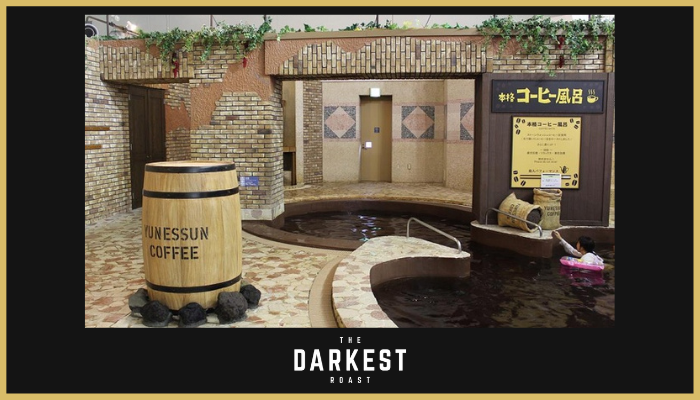 Did You Know…
Back in 1674, women revolted against coffee. There was a time when women campaigned to prohibit coffee, believing it to be a new drug that was fascinating and frightening. Women would petition because coffee would leave their men in, and they were not allowed to drink it themselves. History certainly has some bizarre tales to tell
Did You Know…
That there are only one known species of coffee plant that is naturally decaffeinated? The Coffea Charrieriana is found in Cameroon and is unusual in that the coffee cherries do not have the same effects as regular coffee plants.
Did You Know…
A woman could divorce her husband if he refused her coffee. You can't all go out and divorce your husband if he forgot your mocha latte. However, in Ancient Turkey, this was the done thing! If a husband did not provide his wife with the coffee she asked for, she could ask for a divorce on those grounds. Men would need to provide coffee at any hour his wife asked for – even if it was hourly. We get it.
Did You Know…
Can coffee grounds be used as fertilizer? You can give a little back to the earth by composting your coffee grounds every day. Instead of taking up space in a landfill, your coffee grounds can be added to your compost heap and used to grow your next summer garden. They add nitrogen to your compost, and organic material is added to the soil, attracting microorganisms and earthworms!
I hope you've found these coffee facts amazing. If so, please drop a comment below.
---
You might also like: