Common Grounds Coffee House is a locally owned business run by the Robinson Family and opened in 1992. Since then, the Common Grounds Coffee House has become an institution in Lexington, Kentucky.
Today the Common Grounds Coffee House is the largest locally-owned coffee shop in Lexington. There are 7 coffee shops in the state plus a local warehouse where all the coffee roasting magic takes place.
The Common Grounds Coffee House team has been roasting and selling coffee to their local community for 27 years. Their philosophy is centered around great-tasting coffee, friendly staff, and the local community.
Their work in the community includes supporting local businesses and agencies that are specifically working towards improving the health, happiness, and creativity of the local people.
Set in a historical building, the Common Grounds Coffee House from the outside looks like a very attractive and welcoming coffee shop. It looks cozy and inviting.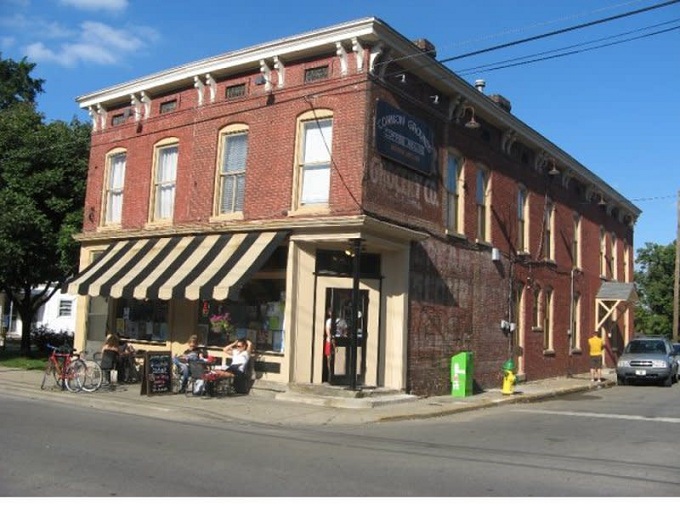 The Coffee
All the coffee roasted and served at Common Grounds Coffee House is based on the best and freshest beans available at that given time. They roast weekly and rotate coffee blends frequently to keep things interesting for their loyal customers.
Each new batch of coffee is tested by their knowledgeable staff before being sold to guarantee a certain level of quality at all times. The majority of the baristas here are well knowledgeable about the coffee and can answer most questions you may have about the product.
Expect to find all the usual options here including americano, espresso, latte, cappuccino, and mocha. The espresso is not too overpowering and it works well in some of their creative options such as 'Peter's Perk' (hot chocolate + espresso) and 'Almond Joy' (chocolate, espresso, coconut, and almond), it's hard not to just down the whole thing, delicious.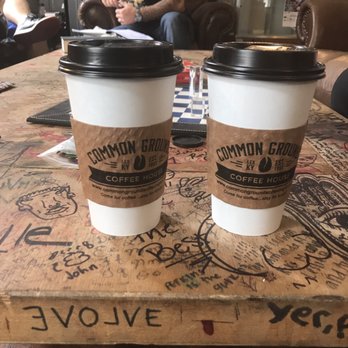 The regular coffee blends are subtle, yet flavourful and not bitter resulting in a dark and smooth cup of coffee.
What's nice about The Common Grounds Coffee House is that they're not trying to play up to the hipster coffee movement, instead they have remained traditional with a focus on classic but delicious coffee.
They also serve a food menu, highlights include the breakfast burritos and the quiche. The food isn't amazing here, it's quite expensive and honestly, the quality can be hit and miss depending on what you order.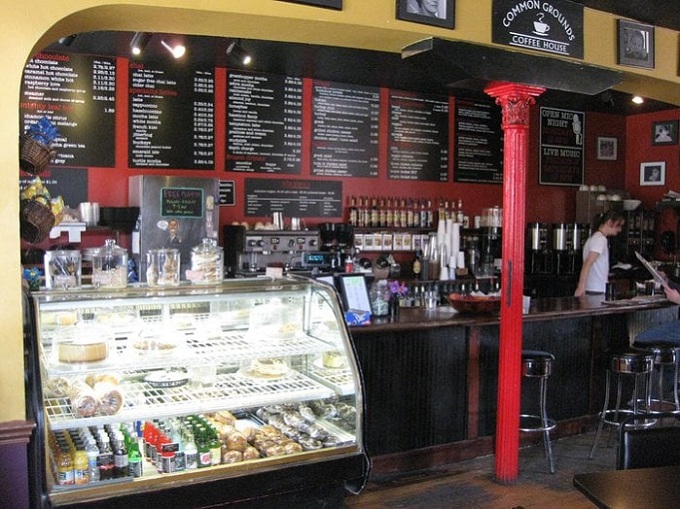 It's best to ask the staff for their recommendations before ordering. The desserts, on the other hand, are very tasty including a selection of chocolate muffins.
The Shop
The Common Grounds Coffee House itself is a great little local spot. It feels very homely and welcoming once you step inside.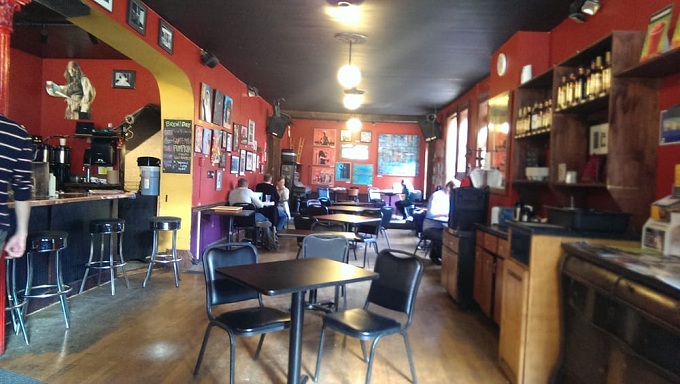 Many people come here to do work as there are great tables and electrical outputs to hook up your laptop. WiFi here is also super fast.
This is a place you can kill a few hours. It's fairly peaceful and doesn't have the loud abrasive hipster scene that so many coffee shops have now adopted in recent years. You can even head to one of the back rooms and enjoy a game of chess.
The whole place has a very friendly neighborhood vibe like everybody knows each other's names and were regulars. The staffs are very attentive and helpful but this can suddenly change depending on how busy they are and it can get very busy here at certain points in the week.
The shop is close to the local university so at times it can get extremely busy with students working furiously on their laptops and looking very stressed. Thankfully, they don't take too much away from the atmosphere and you might enjoy your coffee that little bit more, smug in the knowledge that your university days are over.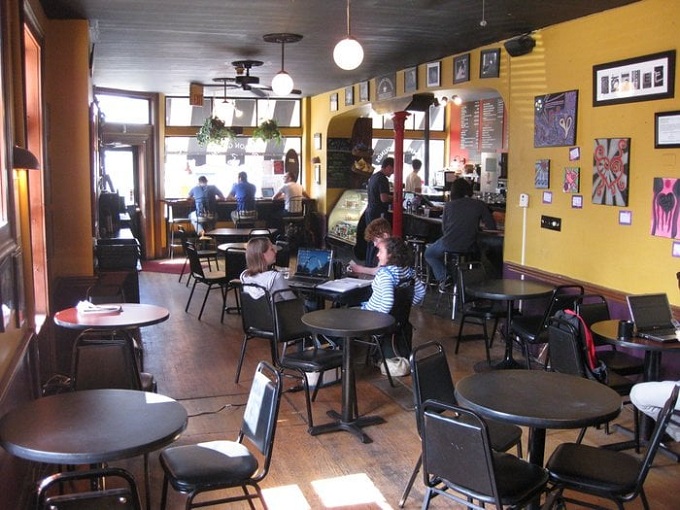 It's clear that locals enjoy this spot and come here often. The homely feel and cozy vibe are perfect to enjoy a cup of brown stuff.
Overall
The Common Grounds Coffee House has proven itself to be a regular spot for the people of Lexington and it's easy to see why. They have established themselves as a simple coffee house that doesn't try too hard but manages to keep things fresh and interesting by serving simple but delicious options.
The food requires a little tweaking but the coffee is the main event and they do that very well indeed. Their spacious shop caters to anyone who requires a great coffee and a few hours of peace to collate their thoughts, spend quality time with friends or work on their business/studying.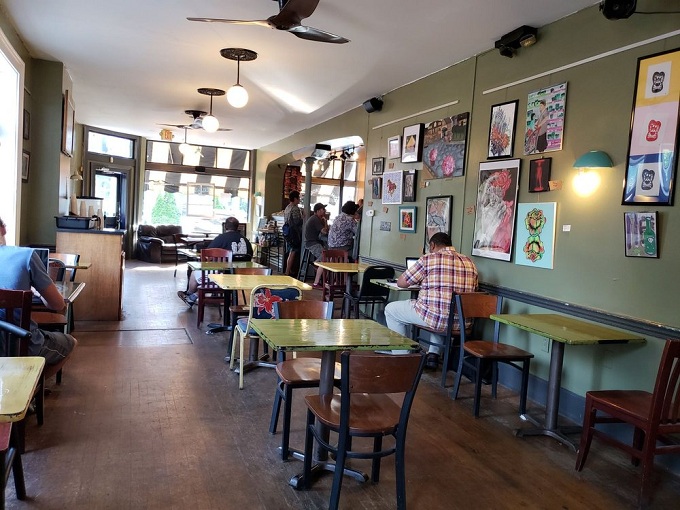 If you're heading through Lexington or about to move there then you should definitely give Common Grounds Coffee House a visit.