George and Willy was founded by George Wilkins and Will McCallum. Friends since adolescence, the dynamic duo established George & Willy after working on a university design project, which involved creating a model helicopter.
The initial brief to design the helicopter led to the development of a lamp and then a trestle table on which to display the lamp in question. The rest, they say, is history.
From university, George and Willy set about laying the foundations for a design studio that championed creativity and used inspiration from the surroundings to conjure up unique ideas and concepts.
What does George and Willy offer?
George and Willy's product range came about as a result of identifying solutions to problems and creating practical items that also looked great. The range features a selection of signage for businesses and organizations, as well as displays and menu boards.
The first product, which is now a cult classic for contemporary cafes, delis, and shops, was borne out of a necessity to jot down ideas and write lists while George and Willy were developing their workshop. The studio roller is simple but hugely effective, and its beauty lies in its versatility.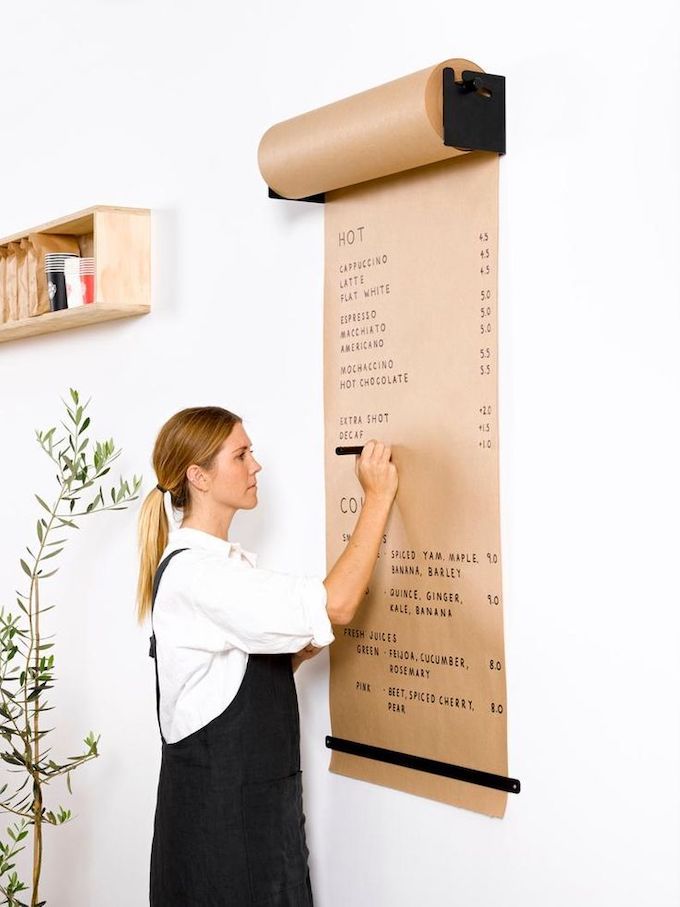 As well as focusing on designing products that are functional with an element of fun thrown in for good measure, the business is also devoted to promoting long-term use and providing solutions that are adaptable. The aim is to create that worn-in, lived-in vibe, rather than to encourage stores or eateries to constantly update their displays or jazz up the finishing touches.
The most important element of the design process for George and Willy and the rest of the team has always been having fun. The business came about when two friends put their heads together to create a new and unique design studio, and they have never lost sight of the value of using design to facilitate fun.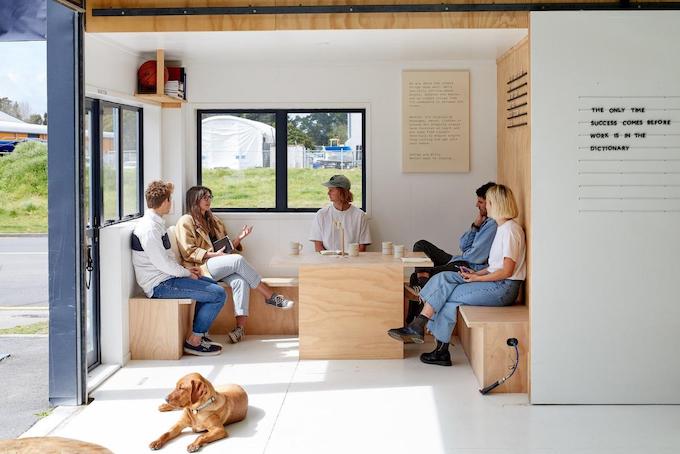 Now, they use their ideas and quirky interpretations of different environments and settings to enable employers, employees, customers, and clients to share in the enjoyment of beautifully-designed spaces.
The products
The product range caters for a broad spectrum of clients within the retail and hospitality sectors. The approach is simple and minimalist, but every item commands attention.
From signs to catch eyes and turn heads out in the street to achingly cool menu rollers and display boards, there's a diverse selection of products on offer. Businesses can choose to place a one-off order for an external sign, a bakery board or a set of table numbers, or they can go the whole hog and buy an array of items, such as menu boards, internal and external signs, countertop signs and table markers, which complement each other perfectly for a seamless, modern aesthetic.
The understated design of the products available at George and Willy makes them an attractive option for almost any setting. From rustic stores bursting with traditional charm to hip cafes serving the latest superfood salads and 40 different flavors of coffee, the product range is designed to both blend in and add personality and style.
Signage plays a crucial role in creating positive first impressions, especially in locations where footfall is high and stores and eateries are looking to lure passers-by in. With George and Willy's chic street signs and external signage, you can attract attention and ensure you make the right first impression.
Sleek, modern, well-kept signage gives off a professional vibe, and the range of design concepts featuring different colors, fonts and lettering styles gives businesses the chance to showcase their brand personality and tell people more about what lies inside. The aim is to encourage shoppers or workers to take a lunch break to take the plunge and choose to venture through the front door.
Helping others to inspire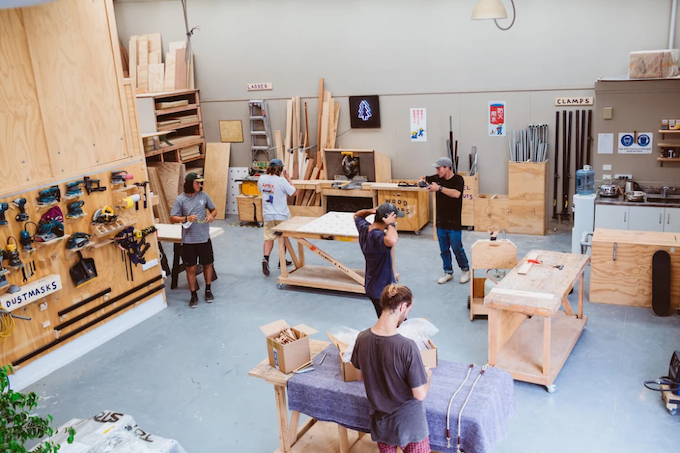 The dream for George and Willy was to help others to inspire, and there is a methodical process in place to turn ideas and visions into a reality. The workshop was designed with the idea that you can only be as inspired as the workspace you occupy, so it stands to reason that the George and Willy studio is a pretty exceptional space.
Every product that is sold starts life as a prototype built in the workshop and the studio constitutes a laboratory, which facilitates thinking, champions creativity, and combines practicality with flashes of brilliance and bolts of inspiration.
The products, although simple in their construction and aesthetic, have a crucial role to play, not only in terms of their functionality but in their ability to inspire shoppers, clients, customers, passers-by, and employees. Something as simple as a board on a wall can make all the difference in a minimalist environment.
Ordering from George and Willy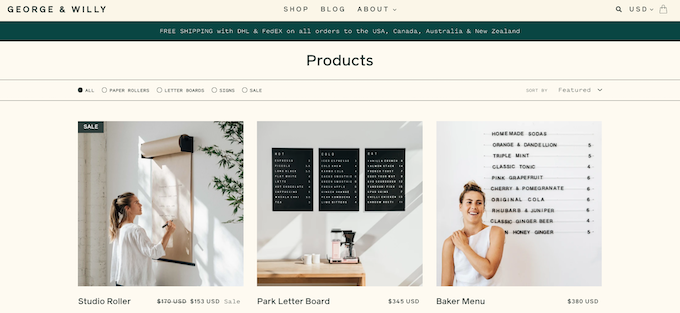 George and Willy offer express worldwide shipping, and it's possible to access images and read detailed descriptions of individual products and complimentary items online via the company website. There's a saving of $10 available for first-time customers, and you can contact the team if you have questions or want to find out more about specific items or buy a large number of products.
Some of the products come in different colors and sizes, and there's a simple drop-down menu for buyers to select the options they wish to add to their cart. You can also see prices displayed in different currencies.
Free shipping is available for orders from New Zealand, Australia, Canada, and the USA. Customers can also check out product reviews for different items, and some of the product pages feature a convenient guide to give you ideas about how to use them.
Summary
George and Willy is a cool, contemporary design studio, which provides a range of fun and functional products for stores, restaurants, bars, and cafes. The website provides detailed information about the products and the company's backstory, and there are some valuable tips and guides that offer ideas and inspiration for buyers.
If you're looking for signage for a shop or a menu board for a cafe, why not check out the George and Willy range today?