About Gloria Jean's Coffees Shop
Gloria Jean's isn't by any means a small coffee chain; in fact, there are 1,000 coffee houses in over 39 countries.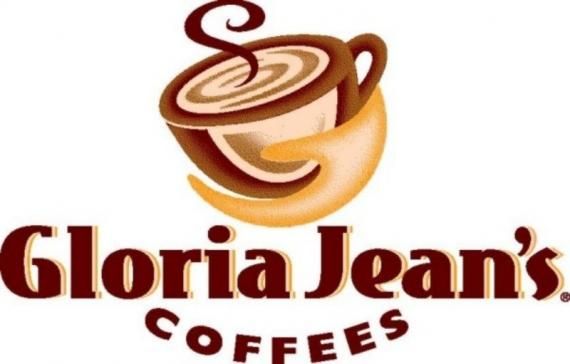 Gloria Jean's Coffees was founded in 1979 in a small town outside of Chicago. Over time it grew to see 50+ locations in the US.
Interestingly it took until 1995 that it broke US borders, and international licensing rights were given to Nabi Saleh and Peter Irvine, who launched the chain in Australia.
There are now many different locations all over the world.
"We painstakingly select our arabica beans from only the most discriminating sources, with whom we share a commitment to bring you the highest quality coffee in the world" – Gloria Jean's Coffees. They have been working with the rainforest alliance since 2007, and offer a great range of Rainforest Alliance Certified™ coffees.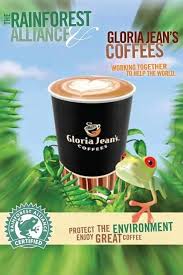 And it is fair to say the reviews are a mixed bag.
Their best sellers, according to them, are:
Nuts & Caramels Flavored Coffees
Vanilla Flavored Coffees
Chocolate Flavored Coffees
Cinnamon Flavored Coffees
Offerings
You can purchase a range of different beans on the website, from Jamaica Blue Mountain to Caramel Pecan Roll Coffee. As well as those you'll find a variety of different flavored teas, branded tumblers, and mugs.
Everything you'd expect from a large coffee chain.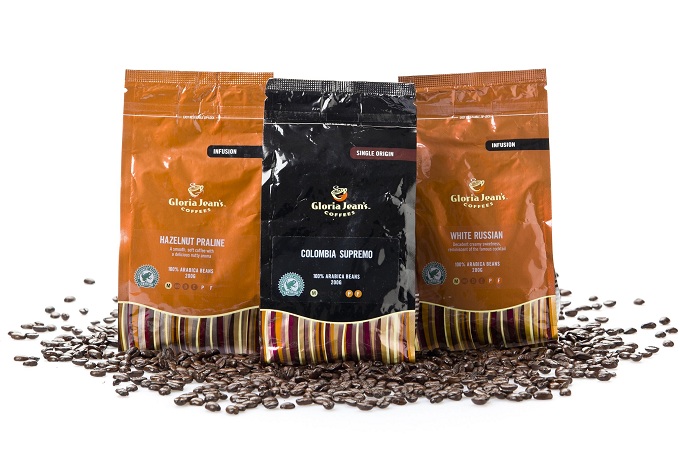 The menu (subject to location) is pretty extensive too.
The hot coffee options are great, with all of the popular flavors available. Caramel Latte, Mocha Truffle, Irish Nut Creme, and Chai Tea Latte are all on offer.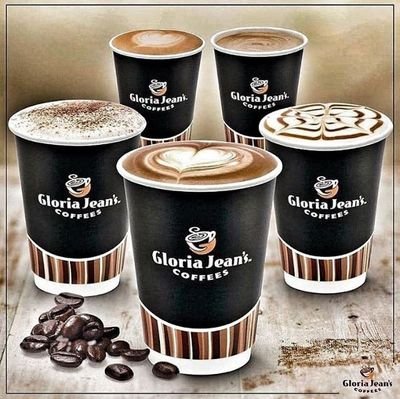 And if hot coffee isn't your thing, then maybe cold coffee is. Interesting options like English Toffee Twist, Ultimate Cookie, and Mint Chocolate Bomb are popular options.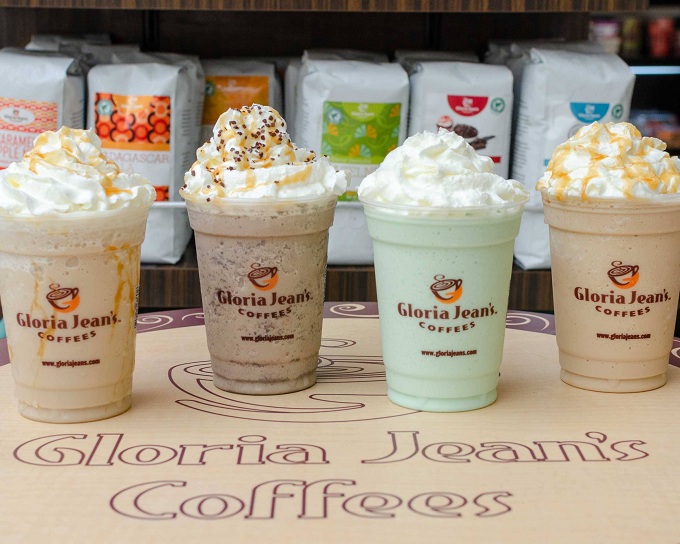 There is a range of cakes and pastries available too.
What People Love
It won't take long to see a divided audience when reading the reviews. Much like any of the larger chains, Dunkin Donuts, Starbucks, Caffe Nero, and so on, there is a mix of opinions.
However, the people who get those great experiences were lyrical about it.
Some of the most highly recommended coffees are the Sugar Cookie Latte, Mudslide whole bean, and Irish Creme. They all hit more than one 5-star review on Yelp.
The service is highly commended by most patrons. The biggest compliment might be the fact that many people prefer it over the likes of Starbucks – which arguably has a monopoly on the coffee chain market.
A huge bonus is that if you enjoy the coffee in-store, you can take the beans home, or use a Kcup to brew your own.
What People Don't Love
It would be unfair to give a biased review, so for the sake of fairness and the love of coffee, here are a few of the lesser appealing visits.
There seems to be a decent number of complaints when it comes to the length of time a person might wait for their order to be ready. The most common time cited is around ten minutes.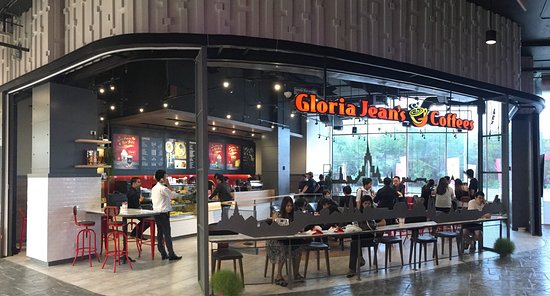 A second common complaint is that the drinks that are made don't always match the order. One might say that this could happen at any coffee shop, even though it shouldn't really.
But human error is a thing, and baristas work pretty hard – so from time to time, it is inevitable. But when you are craving an americano, and you get an extra foam soya latte, it can be pretty disheartening.
Final Thoughts?
Well, any coffee shop can have an off-day. The baristas burn the beans, and the coffee is bitter, a latte is delivered instead of a cappuccino, and so on.
And you can forgive those smaller things if the rest of the visits you have had are consistent in service and quality of the cup. The wait between ordering isn't something we are accustomed to in a world with same-day delivery and drive-thrus, but some things are worth waiting for – even if it is for ten minutes.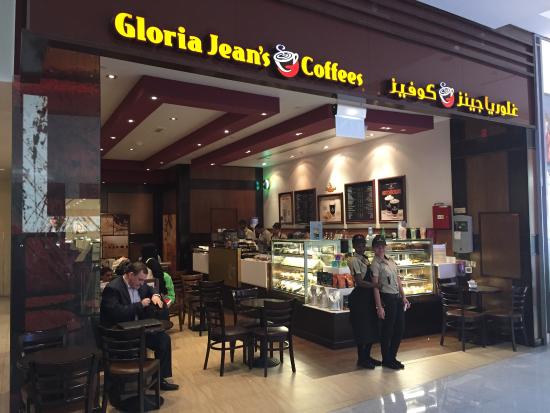 There is an art in making coffee taste great, and when you go to a coffee shop with a specific blend and type in mind, there is nothing worse than getting the wrong thing (or a yolkless egg, apparently).
What really counts here is that the positive reviews and experiences really outweigh the negative ones – and that goes for all locations across the world.
So, next time you see Gloria Jean's Coffees – should you risk your high coffee hopes on a hot English Toffee Twist with a side of pumpkin bar? You sure should.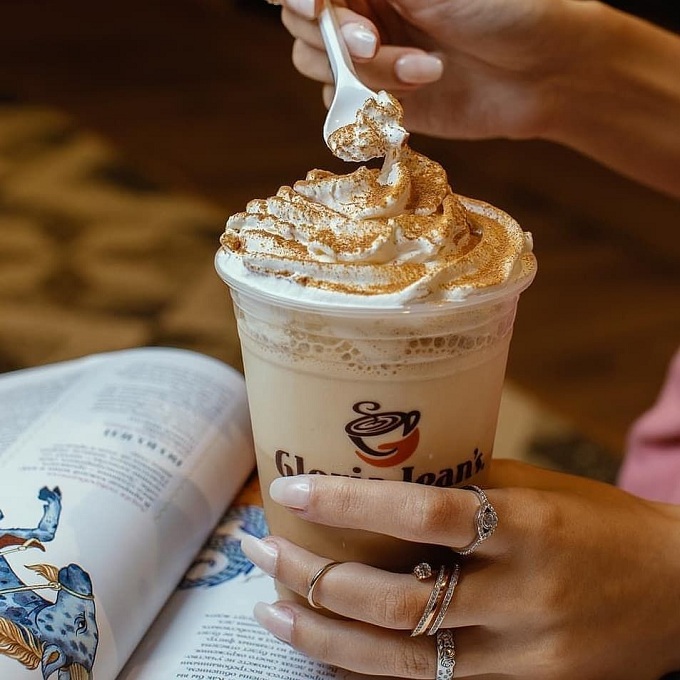 In fact, if you don't live near any branches at all, you can purchase some of their coffee beans to try at home too. Of course, there isn't much that can capture or replace the wonderful feeling of chatting to friends with a chilled Mint Chocolate Bomb on a warm summer's night, or clutching a hot coffee on a cold morning and Gloria Jean's Coffees can give you both of those experiences… with friendly service and good cake.