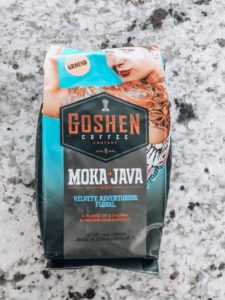 Join me as I review yet another coffee. This time, it's my Goshen Coffee Moka Java Blend review and what this blend has to offer, so read on to find out more and learn about this exciting roast. And, yes – this is my life and it's incredible!
Goshen Coffee Moka Java Blend Review
Like a lot of modern coffees, Moka Java Blend had a sweet scent to it when I tore open the packaging. I tend to do this a lot because I can't wait to try the coffee and that never changes whether I have a great, good, or bad cup of Joe. So, there wasn't I could tell about it other than the fact it smelled like it was described on the packet. Too many companies bend the truth in their descriptions, so it was a tick in the pro column for Goshen and made me excited for the tasting.
Grain-wise, they were very dry and light and looked old. I don't make appearances too seriously because I know it's all about the flavors, but some people put a lot of emphasis on the grains so it's worth noting.
From the flavors, I got a nice, sweet hint, which went with the initial aroma, as well as cocoa and a tang of cinnamon. On the whole, it was light but not acidic and that it made more enjoyable as some new coffees don't get the balance right. However, the flavor profile was weak as a result and the blend didn't knock me out.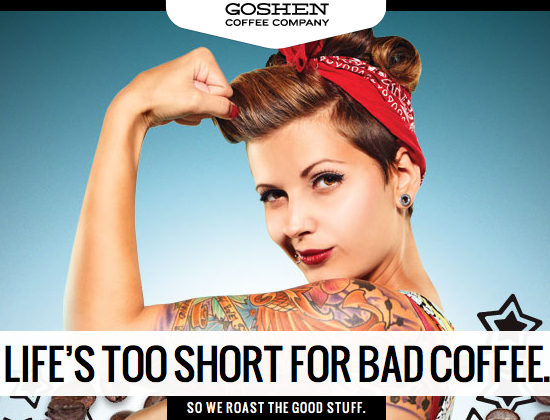 Overall, it was perfectly pleasant but I thought it missed the extra kick it needed to take it to the next level. I can't say it's the best coffee I've had recently, but it's not the worst either.
What Other People Say
Checking out different reviews and speaking to my coffee group, there's a sense that everyone feels the same way. Yes, it is a nice experience and no one criticizes the Moka Java Blend too much, but it's not a high-ranking roast. The flavors are good and it tastes fine, yet it's also weak and a run-of-the-mill blend for lots of people.
The Goshen Coffee Story
The thing I enjoyed the most about Goshen wasn't the coffee itself but the story. I lot happened in its short history and it adds another dimension to this interesting and charming brand.
Goshen started in 2002 under the guise of Matt Herren, the creator, and original owner. For eight years, a local entrepreneur by the name of Jay Beard picked up his daily cup of Goshen Coffee in the morning until he heard it was going out of business. Herren was shutting up shop and moving to Iowa, so Beard took action: he bought the company.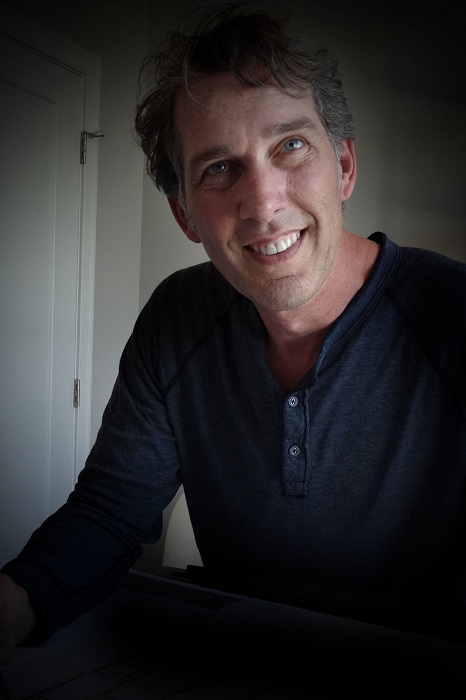 Initially, Herren stayed on but after moving was hard to get hold of. That left the new owner with a bare-bones team and not a lot of knowledge. Thankfully, they all saw it as a passion project and jumped on the bandwagon. Long days followed but Goshen soon started carving out a lane in the industry, and it did it through its ethos. To this day, the company is still learning how to blend its products to refine the roast. And, that's not all because they are committed to the environment and the rainforest. As a 100% organic business, they understand the importance of helping the planet as well as us coffee lovers with our morning brew!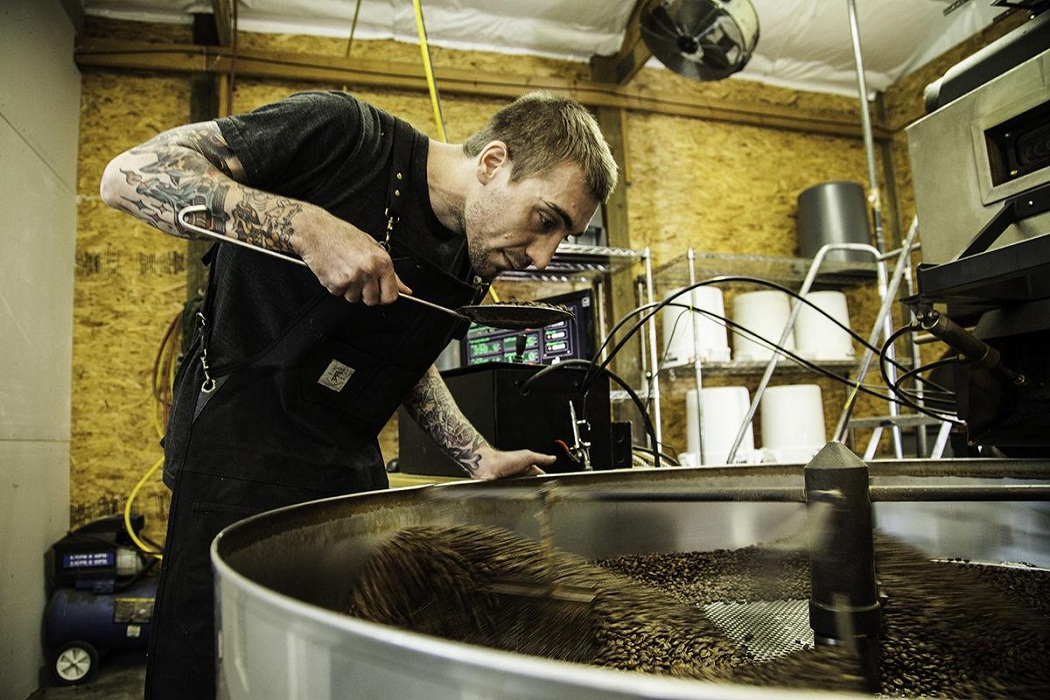 I love their journey and really hope that they continue on their path. Who knows? Maybe you and I will come across them again in the future, as will millions of others.
Goshen Coffee Moka Java Blend Score
Because it's good but not great, this blend gets a solid 3 out of 5 stars. There is more room for improvement and it seems like the folks at Goshen will do their best to get as much out of their beans as possible.
I, for one, hope they continue to make their way into stores, win more awards, and carry on innovating. Theirs is a fantastic story and they deserve a lot of credit for their efforts.
Moka Java Blend
In many ways, it's a good cup of coffee – it's light, flavorsome, and smells nice. Still, it doesn't have much to offer people who are looking for a more robust product with a bold taste.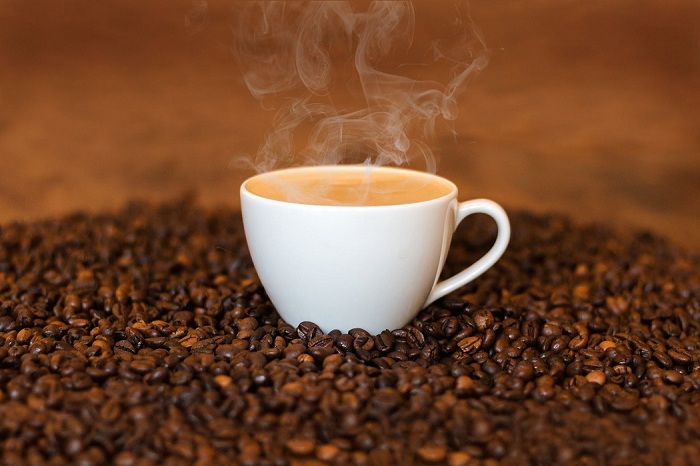 Have you tasted Goshen's Coffee products or read their story? Please comment below and tell me what you think.