If you live in Chicago, you'll be familiar with Intelligentsia Coffee. While it is a name synonymous with Windy City, the company now has branches in New York, Los Angeles, and Texas while also selling a range of products for home brewing.
Whether popping into the iconic first-ever Intelligentsia Coffee store in Chicago or one of the subsequent venues, my impartial guide will provide clear insight into what should be expected from your visit.
Intelligentsia Coffee Coffee Bar: A Background
The Intelligentsia Coffee brand's story started back in 1995 when Doug Zell and Emily Mange opened their first store on Broadway, Chicago. The company has grown from strength to strength over the past quarter-century and is firmly considered one of the biggest names in the third-wave coffee movement.
The business was purchased by Peet's Coffee & Tea in 2015. But continues to trade under its original name while also maintaining the brewing methods that have made it so popular in the first place.
Intelligentsia Coffee is known for sourcing its coffee beans directly from growers in Central America, South America, East Africa, and Ethiopia. They brew their coffee in-store for guaranteed flavor and freshness while also establishing a personal and intimate relationship with consumers, which has largely been lost by some of the globe's biggest brands.
Their growing reputation has facilitated the opening of several subsequent stores throughout Chicago.
In 2007, the company opened its first store outside of Illinois – at Sunset Junction in Los Angeles – and has since opened several more from coast to coast.
The coffee bars are a hit with regulars and tourists alike. At the same time, the store aspects allow customers to stock up on the ingredients and home brewing facilities needed to improve their daily coffee-drinking habits. The brand also boasts several training labs and roasting works, further underlining its growth as a company while staying true to the ideal that supported the two owners throughout those early years.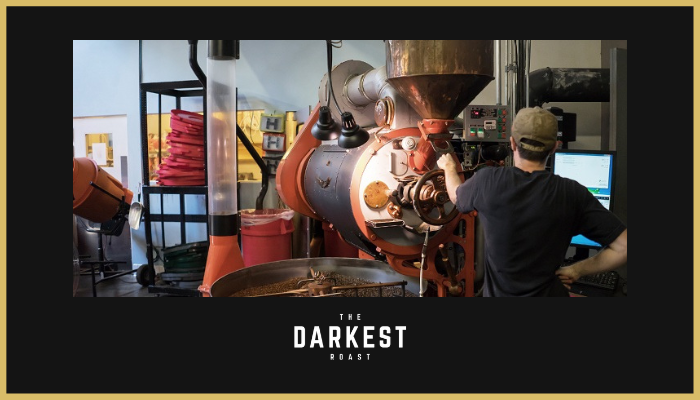 The owners also oversee the operations of all stores to promote consistency across the brand. On a personal note, despite trying some of their home blends in the past, I'd never managed to visit one of their iconic Chicago coffee houses before.
It's been 25 years in the making, and my anticipation was high. Without giving too much away, I wasn't disappointed.
Intelligentsia Coffee Shop: First Thoughts
The Intelligentsia Coffee shopfront is instantly recognizable to any coffee lover even if, like I was, you're an Intelligentsia Coffee bar virgin. However, from the outside, it looks relatively small.
Once you step inside, though, you realize that it's deceptively big and feels relatively spacious despite being busy (at least, it was when I visited).
The simple seating layouts offer nothing luxurious but are attractive to the eye and comfortable. The internal seating areas are supplemented by an outside dining area that boasts a few potted plants for aesthetic beauty.
This creates a positive vibe that reflects the community atmosphere built by the brand.
Once lining up, my next impressions revolved around the cleanliness of the dining and coffee-brewing areas.
While the history of the brand was founded on using old brewing facilities, the machinery found in the coffee house today is of the highest standards. I presume this is to meet the high traffic levels.
The baristas were well dressed and treated the customers in front of me in a polite and friendly manner – they even seemed to get people's names right, amazing eh…
I can't deny that the prices are pretty steep. As such, I can imagine Intelligentsia Coffee prices a lot of people out of choosing this as their daily stop-off en route to work.
However, if you're a true coffee lover, you will be prepared to pay an extra dollar if the quality of the brew justifies the price increase. The passion the baristas (and the owners) show is a good starting point.
Intelligentsia Coffee Shop: The Menu
Intelligentsia Coffee makes all the right noise in other aspects of the process. However, the key ingredient in the recipe for success lies in the quality of the coffee.
The fact that the business model has been able to evolve and grow over the past 25 years to introduce additional branches suggests that the locals are happy.
There are several factors to consider when analyzing the quality of coffee houses' offerings. Here's everything you need to know.
Variety
Intelligentsia Coffee is a major force in Chicago. Moreover, it has quickly established itself as a growing name in its other coffee house destinations. As such, it should be no surprise that they offer a wide variety of hot and cold beverages aimed at consumers of various ages, backgrounds, and taste profiles.
Their brewed coffees include a silky chocolate and apricot variant from beans sourced in Guatemala, a peach and jasmine blend from Ethiopia, and an apple and honeycomb blend from the African nation.
The espressos include the signature dark chocolate, ripe cherry hints of the Black Cat Classic, and peach and jasmine from the Tikur Anbessa blend.
The espresso shots form the heart of various coffees, covering all the favorites you'd expect of a major coffee house. This includes cappuccino, latte, mocha, Angeleno, and macchiato.
All of them can be brewed to your personal tastes, while each can include the addition of sugars, syrups, and other extras. Turkish variants that do not use milk and decaf options are available too.
Cold-brewed iced coffee, hot chocolate, chai tea (iced or regular), and a variety of loose-leaf teas (green, white, black, herbal, and oolong) complete a relatively extensive menu. It was more than capable of satisfying my coffee needs, so I've no doubt that most consumers will be impressed during their visit.
Presentation
A nice setting and a wide variety of beverages to choose from set an excellent platform for success. As far as I'm concerned, two issues stand out as the most important: appearance and taste.
Intelligentsia Coffee's comforting surroundings at the flagship Chicago coffee house get the situation off to a winning start. I ordered two drinks during my stay (both of which came in ceramic mugs). However, I noted that other customers had their drinks delivered in glass mugs, tumblers, and teacups, depending on what beverage was ordered.
While it should be expected of a top coffee house, any frequent user of coffee bars will know that lots of companies fall short here either through a lack of choices or a lack of passion from baristas.
I tried a cappuccino and a latte – ordered individually – to note how the barista presented the coffee. Both drinks were made fresh in front of my eyes, showing the aesthetic appeal you'd expect from a freshly brewed coffee from strong beans.
The steamed milk on the latte was a good consistency, and the barista did go the extra effort to put a small flower design in the foam. Was it the best piece of coffee artwork I've ever seen?
No. But I hadn't asked for it, which shows genuine care for the craft, especially as the venue was pretty busy when I placed the order.
All in all, the full-bodied appearance of the coffee combined with the careful preparation and coffee art ensures that your enjoyment of the coffee starts as soon as it arrives at your table.
Taste
So, the two drinks I ordered were the Tikur Anbessa cappuccino and the Black Cat Classic latte – in that order.
The Tikur Anbessa cappuccino was decorated with a sprinkling of chocolate powder in a leaf design. The ratio of espresso to steamed milk to foamed milk was good, while the extra foam naturally dominated that initial sip.
However, the flavor profile was very pleasing once the warming and bold espresso shot hit my lips. The blend of coffee, steamed milk, foam, and chocolate offered a full, smooth, and sweet taste that conjured thoughts of home even though the light and airy milk are vastly different from what you'll get with your instant homemade cappuccino.
A fruity hint is evident in the espresso shot, which I personally liked. Then, of course, you could opt for the Black Cat Classic shot to be used. Still, the chocolate flavor can be a little overpowering when combined with the chocolate powder.
The Black Cat Classic is the espresso I chose for the latte order. As expected, there's more steamed milk and less foam, which came with flower art.
Perhaps the choice of art on both drinks is to promote their ethical brand, although it may have been a coincidence.
The espresso shot was chocolatey and warming, mixing particularly well with the steamed milk. Despite the caffeine hit, I could have easily hit the sack straight after this comforting drink.
Watching the world pass by out of the window while the warm milk and coffee danced down my throat in a smooth manner was a joy.
I'd say the latte was a little less bold and more focused on the sweetness. Both drinks were very tasty, though, and I'd be more than happy to try out some of their other offerings.
Intelligentsia Coffee's premium quality beans and fresh brewing methods are a winning combination.
Food
You won't always want a bite to eat with your coffee, but it's always nice to have the option. After all, we all love sitting down with a brew and a snack.
Intelligentsia Coffee started to team up with Chicago company Pastoral Artisan Cheese Bread & Wine in 2012, providing consumers with a range of pastries, sandwiches, cookies, desserts, and nibbles to be enjoyed with your coffee or tea.
The selection is very good, while the proximity of the two companies means that the pastries I tried were pretty fresh. But, honestly, I can't start raving about the food as it didn't do anything out of the ordinary.
On the other hand, the food was competitively priced and more than adequate on the side of a delicious coffee. I could personally live without those extra treats. Still, those wanting to sit down with their friends or relatives will find the food a welcome addition – particularly if you have children in your party.
Intelligentsia Coffee Shop: Other Products
The Intelligentsia Coffee brand isn't limited to coffee bars. It is also possible to buy coffee beans directly from the company and a range of branded merchandise at their stores.
This includes ceramic mugs, tumblers, travel mugs, filter mugs, beanies, tee shirts, hoodies, and more.
Homebrewing facilities include steaming pitchers, various kettle styles, filters, scales, drippers, grinders, and electric brewers. This allows you to get the most out of the instant coffee beans that can be purchased as Turkish grinds, whole bean, French press, and stovetop espresso variants (among others) or the home.
Whether purchased as gifts or as a treat to yourself in a bid to extend the Intelligentsia Coffee experience, their value or money is very good too.
The Final Verdict
Intelligentsia Coffee is now a fully-fledged chain of coffee houses across the USA. Still, it continues to retain the core principles that are often associated with independent coffee bars. In addition, it provides a welcoming and atmospheric venue for enjoying your favorite brew alone or with loved ones.
Crucially, the ethically sourced ingredients are brewed to order, producing the rich, flavorsome beverages that every coffee lover craves from coffee house coffee.
The reviews and photos of other venues under the brand show a good blend of consistent quality and unique tones in each venue. The coffee is of good quality, and the service is friendly and passionate. The homebrew products are versatile, and the décor is interesting, albeit slightly less unique due to the opening of different stores.
My final verdict for Intelligentsia Coffee is a strong 4 out of 5.