Are you looking for an unbiased Lifeboost coffee review? Then keep reading!
Lifeboost Coffee is a new coffee company with a mission to make delicious healthy coffee. This organic coffee brand specializes in unique flavors. The owner came up with the idea when working on his doctorate in nutrition science. He wanted to create a healthier option for people who enjoy drinking coffee.
The coffee beans are sourced from coffee plants in Nicaragua. Coffee farmers pick the best coffee cherries and roast them in small batches to ensure the highest quality and freshness.
These single-origin coffee beans are organic, gluten-free, and vegan. They do not use any artificial flavorings or sweeteners in the flavored coffee. Their coffees are made from 100% Arabica premium quality beans with no additives.
Lifeboost coffee is committed to creating special flavors and unique blends. They are currently working on a new line of iced coffee drinks available soon in many grocery stores across the country.
Lifeboost is one of the healthiest coffee because it has no additives or chemicals like sugar and milk but still tastes delicious! The coffee beans are fresh roasted to ensure maximum flavor and a great aroma. They also have a website with all benefits, nutritional information, and delicious recipes!
This gourmet coffee brand is committed to creating tasty and healthy coffee. That's what makes them one of my favorite coffees because I love the way it tastes, but I also know that it's good for me. They have a unique blend of flavors and natural ingredients to create their delicious coffee blends!
The Company
Lifeboost sources coffee beans from the beautiful coffee plants grown in the Nicaragua mountains. They use high-quality Arabica beans grown without pesticides. Your drink will be safe for you and anyone else who enjoys it! Lifebooster sources coffee directly. So there's no chance of mixed flavors. Everything comes straight out of volcano country – what more could someone ask?
LifeBoost's single-origin batches ensure quality: each bag contains two bags worth (4 STD. OZ Bags) of premium beans from the same region, and not a bunch of random flavors (or worse- cheap coffee brands).
Lifeboost specialty coffee roasting process guarantees an amazing cup every time. They also roast small batches to ensure your drink is always fresh!
What is flavored coffee available? Lifeboost offers light roast coffee to dark with the medium roast in between. You can also choose from Hazelnut or French vanilla if that's more your pace!
Speaking of the company's site: they have much information available online. Check out some reviews, recipes (like making peppermint mocha or caramel macchiato)
See how else you can incorporate Lifeboost into your life! They also offer special deals on subscriptions. You can always have some of that delicious, organic coffee on hand.
So whether you're looking for an easy way to improve your health or want a cup of organic coffee without any fuss, Lifeboost is for you! Try Lifeboost coffee beans today and taste the difference.
Popular blends
We decided to include the best-selling specialty coffee blends in our Lifeboost coffee review. So you know where to start the tasting!
Nicaraguan coffee is pleasant, balanced, light yet familiar. They work best as a medium roast coffee to bring out the fruity flavors with extra nutty chocolatey notes. Dark Roast Nicaraguan coffees would be wasted if it's not what you want when drinking fine craft beverages. These coffee beans are meant for noshing on or contemplation about life's little joys! Medium roasted coffee beans will make all those alterations happen more clearly, making your day better than ever before.
From light to dark, with plenty of flavors in between, Lifeboost's got you covered. So no matter what your taste preference is, you can enjoy a delicious and healthy cup of coffee!
-Light Roast is perfect for those who want a smooth flavor without any bitterness
-Medium Roast coffee is perfect for those who want a well-rounded flavor with some sweetness
-Dark Roasts are perfect for those who want a strong, rich-in-flavor espresso roast
-Hazelnut and French Vanilla flavored coffees are perfect for those who want a sweet, creamy flavor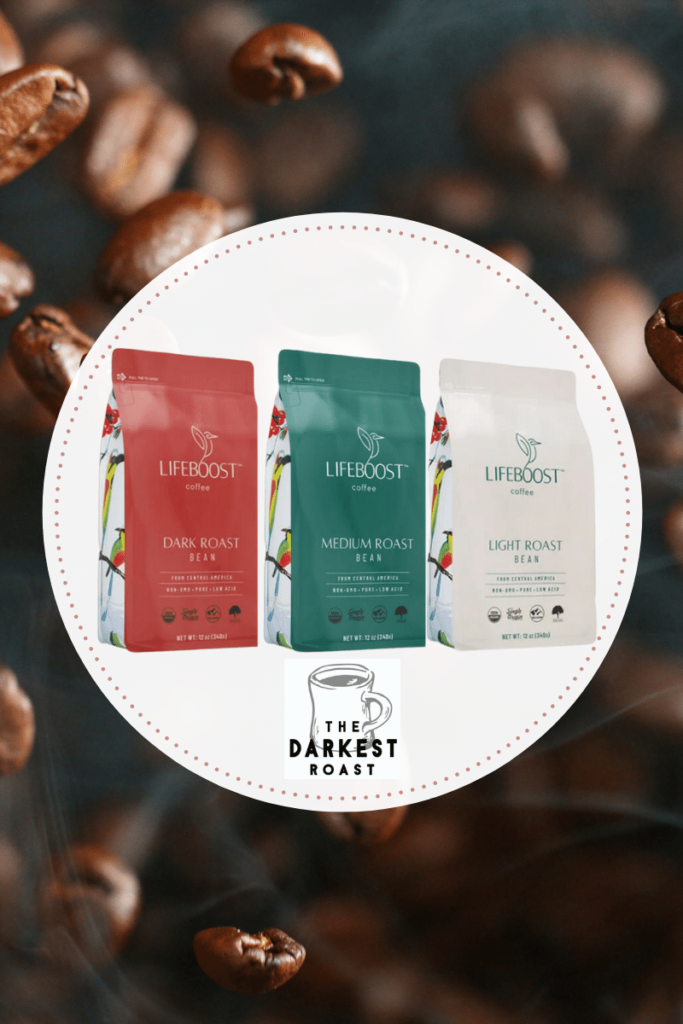 Lifeboost Coffee is the perfect ground coffee to start your day. It's healthy and delicious, and it's sure to give you the boost you need to get through the day. Try a cup today and see for yourself!
Lifeboost Dark Roast Coffee
The Dark Roast is a darker, richer, and more intense coffee. These low-acid coffee beans provide an ever-so-slight sweetness. Their sweeter flavors will leave you wanting another sip!
The espresso roast has powerful notes of smokiness. From beginning to end, it is perfect for any time of day.
Boost your day with Lifeboost Dark Roast Coffee, and you'll be glad you did! You won't regret it.
Lifeboost Hazelnut Coffee
The Hazelnut coffee beans are as rich in flavor as their nutty aroma would suggest-maybe more so because of the delicious hints of cocoa it has. It's a great coffee for coffee lovers who want to try something new, and it goes well with breakfast or dessert items.
This hazelnut coffee is perfect for anyone who loves flavored coffees, and it's sure to give you the boost you need to start your day off right. Try a cup today and see for yourself!
Lifeboost French Vanilla Coffee
This organic coffee brings out a sweet, creamy flavor that will please you every time. It doesn't take much of this rich brew before you start craving another cup. This ground coffee is perfect if you love the taste of french vanilla.
Lifeboost Coffee Ground Medium Roast Coffee
While searching for low-acid coffee beans, I have tried so many different coffee brands. One day someone recommended Lifeboost Coffee. It was expensive but worth every penny because it doesn't cause any reflux in my stomach! The taste of these freshly roasted beans comes close to being barely there at all. However, what really sold me was how clean their product felt after consuming it. No more heartburn or other symptoms associated with getting too much caffeine from regular cups of joe.
Other coffee lovers were happy to discover this brand and promised to stay loyal customers! Lifeboost coffee sends samples of their flavored coffee. The Lifeboost Coffee medium roast has just the right amount of smoothness, but if you prefer a bold taste, then go with dark instead! There is also a light roast that might be good for people who don't like bitter coffee.
The brew will make all those alterations happen more clearly, making your day better than ever before. So no matter what your taste preference is, you can enjoy a delicious and healthy cup of coffee! Visit their website today to learn more.
Lifeboost Coffee Medium Roast Decaf
Lifeboost Medium Roast Ground Decaf Coffee is Non-GMO, gluten-free, and organic. It's also 3rd party tested for mycotoxins, which cause stomach discomfort or issues when drinking coffee every day. However, this won't be a problem! Thanks to low acidity Swiss Water Process ground beans naturally decaffeinate them. At the same time, it retains maximum flavor! One sip of your favorite drink will have you hooked! So go ahead – indulge yourself today with something great tasting yet good and environmentally conscious too.
Lifeboost Coffee Light Roast Ground Coffee
Every coffee connoisseur knows that the best coffee tastes like pure bliss. It's not until you drink it that its benefits are revealed to your senses, with each sip bringing out new flavors and antioxidants for an exciting experience unlike any other!
Lifeboost's light roast coffee is a delicious Non-Gmo organic blend is low acidity. Those who suffer from stomach issues will find relief in this high-quality coffee. All the ingredients are 100% natural. The company never uses chemical fertilizers or pesticides on coffee cherries.
Lifeboost Coffee brewing methods
There are many different ways to brew your Lifeboost coffee, and each one will give you a unique flavor profile and experience.
The French Press is perfect if you want a strong, full-bodied cup of coffee with a lot of flavors. It takes about four minutes to brew, and the resulting coffee is rich and smooth.
The Pour Over method is a great choice if you want a lighter, more delicate flavor. It takes about two minutes to brew and produces a smooth and slightly acidic coffee.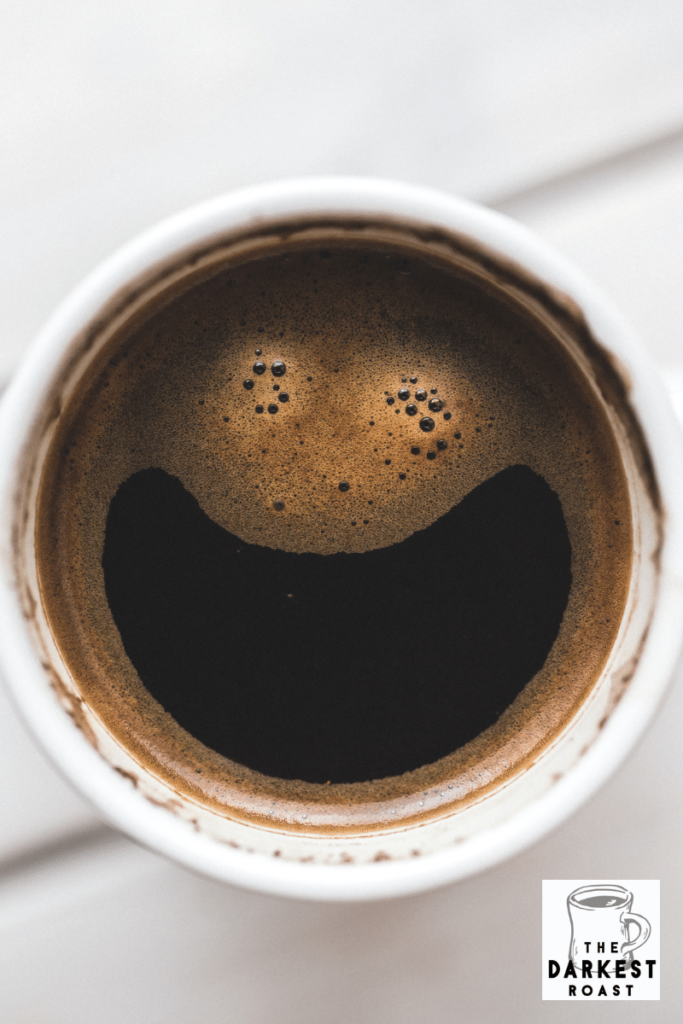 The AeroPress is perfect for people who like their coffee as strong and bitter. It takes just one minute to brew, and the resulting coffee is full of caffeine and flavor.
Hot Coffee
We couldn't wait to get our hands on this coffee! We loved how it smelled the moment we opened up that box. When brewed Lifeboost Coffee in a Chemex, everything was perfect. From its smoothness and light body right down to its well-rounded flavor profile with no trace of bitterness or aftertaste at all.
With a chocolatey flavor and no hints of bitterness, the Lifeboost Coffee Dark Roast coffee is well-flavored. The Hazelnut was also enjoyable. It had just enough hazelnuts to make it satisfying without tasting like every other nut in existence combined!
Lifeboost coffee tastes so good, and you can drink it black! And with only two sugars to cut the sweeteners in your diet? The mellow flavor won't need any additions. But if all else fails – add some half-and-half for that perfect joe morning pick-me-up.
Cold Brew
Lifeboost coffee is a great way to get your caffeine fix without sugar. Their iced cold brew has less acidity than regular cups. This cold brew will calm any stomach problems you might be experiencing from drinking too many espressos or caffeinated drinks!
We had a lot of fun testing out Lifeboost Coffee's cold brew capabilities, and we were not disappointed. First, we ground the medium roast coarsely before brewing it in our favorite coffee maker – which turned into an excellent cold brew! The resulting end product? A smooth, slightly sweetened cold brew coffee drink with rich flavor that would make any java lover happy as can be from start to finish.
The Packaging
Lifeboost did an excellent job of shipping our precious coffee beans. The roaster is based in Colorado. It only makes sense that they would roast and package them locally before sending them out to customers. Especially those who live far away from the nearest bean shop! We always get our order within days of ordering. Sometimes even sooner than what's stated online, which has been convenient considering how often we use this service.
The team member who helped us with our order was also super lovely and very knowledgeable about the company's products. We'll be coming back here for more coffees in the future!
Coffee Subscription
LifeBoost offers a monthly subscription service, which is cool because you can try out different roasts to see what you like most. We recommend this option if you're looking to support a fair trade-certified business!
The Coffee Club is LifeBoost's way of making sure no one ever runs out of coffee again. For example, at just $30 per month (shipping included). Members get two pounds every month that can be used for cold brewing and brewing in a Chemex or French press.
If you love coffee and want to experience the best brews out there, then this is the subscription service for you! We'll be signing up soon, so we don't run out of our favorite flavors ever again; never say no to good-tasting drinks when they're super easy to make!
Their coffee club is so affordable, and it's a no-brainer. If you love coffee and want to try out different varieties every month, then check out more Lifeboost coffee reviews. Customers are enjoying their new roast of Lifeboost coffee. The light roast is perfect for those who want a less acidic and smooth cup of coffee without any bitterness. It's the healthiest coffee to start your day!
Extra Perks
Lifeboost is more than just a coffee company. They're all about making your day brighter with their signature blend. They go above and beyond by offering you the option to request your favorite drink in an old-fashioned burlap sack!
This isn't any ordinary joe: The Pacamara Limited Collection beans are some of the largest grown on earth – which means this batch will be powerful too. And don't forget that 30-day money-back guarantee. There's no risk involved here because whatever doesn't meet expectations can receive a refund within 30 days after purchase.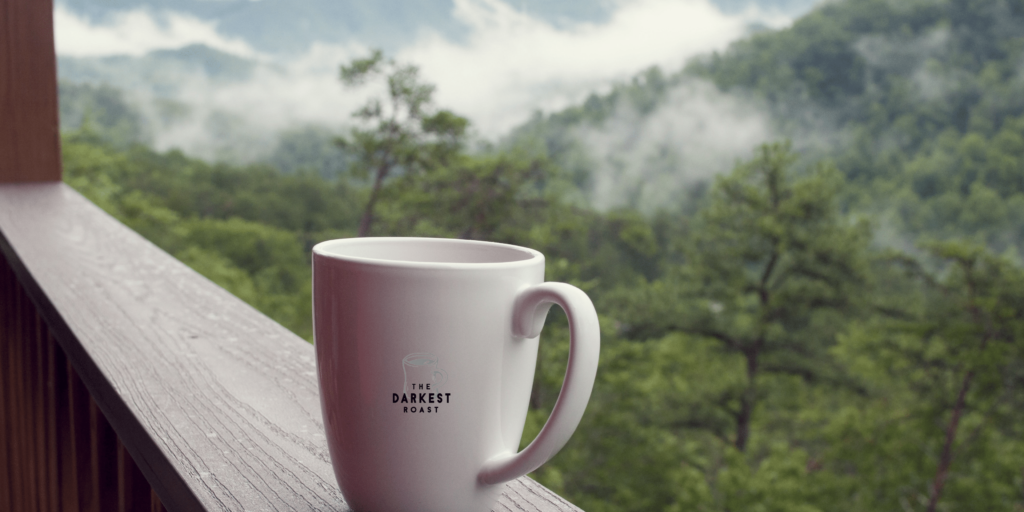 The Final Word
So what's the final word in our Lifeboost coffee review?
Lifeboost is a brand that offers high-quality coffee with the bonus of being good for your health. The low-acid coffee beans are easy on the stomach, meaning no sacrificing flavor to get those benefits!
Lifeboost is a high-end coffee that won't fit your budget. The packaging could be better, but the beans themselves make up for it with their smooth and balanced flavor profile – especially when you're trying to drink black!
If you love trying new coffee roasts and are looking for a sustainable, ethical company to buy from, then check out Lifeboost today!
We highly recommend this brand, and we think you will too! If You Haven't Tried Lifeboost Before. You're Missing Out On A Great Opportunity To Try Something New.
We hope our Lifeboost coffee review will help you discover new delicious flavors!