In the Bronx, it can be hard to find a coffee shop that's cozy and welcoming – oh, and one that won't break the bank – and this is where Mon Amour Coffee & Wine comes in. Opened in 2015, this charming little coffeehouse is surrounded by office buildings, bustling restaurants, and bars in Kingsbridge.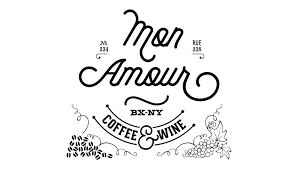 Differing from anything else in the area (where else can you find a coffee shop that offers coffee and pastries in the morning and a glass of wine in the afternoon?) it's a popular stop-off for visitors and locals alike.
Inspired by French decor, its friendly atmosphere makes it a perfect place to unwind away from the hustle and bustle. It also has a very extensive menu, from chai latte to a good old-fashioned white coffee – meaning that you'll easily find something that you like there.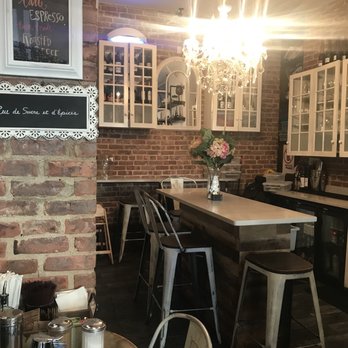 With friendly staff and an extraordinary history behind it, it's a great place to pop into, whether you're on your way to work or sightseeing in the local neighborhood. You'll also almost forget that you're in Kingsbridge when you walk into the doors of this extraordinary little coffee shop.
It's evident that they put importance on the level of service there. Informing you of what coffees you might like, attention to detail when serving the drinks and making each visitor feel extra special, I couldn't help but feel as though I was in a 4-Star restaurant and not a coffeehouse in the Bronx.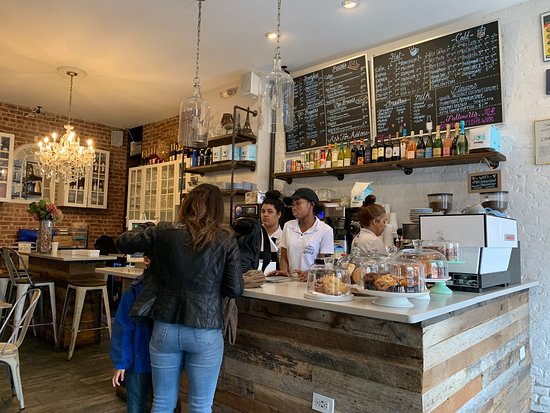 With the ambiance, soft music fills the intimate space. This a subtle touch that many coffee houses take to the next level – often resulting in an unbearable atmosphere that you don't want to stay in for long.
The bright lighting and couch-like seating in the space also make it feel very homey – a feature that most coffee shops don't have.
In terms of the pastries on offer, you can choose from freshly-made macaroons, fluffy muffins, crispy croissants, and moist cookies – a good accompaniment to the coffee/other beverages that they have. Alternatively, they also offer paninis or other sandwiches which are ideal for lunchtime.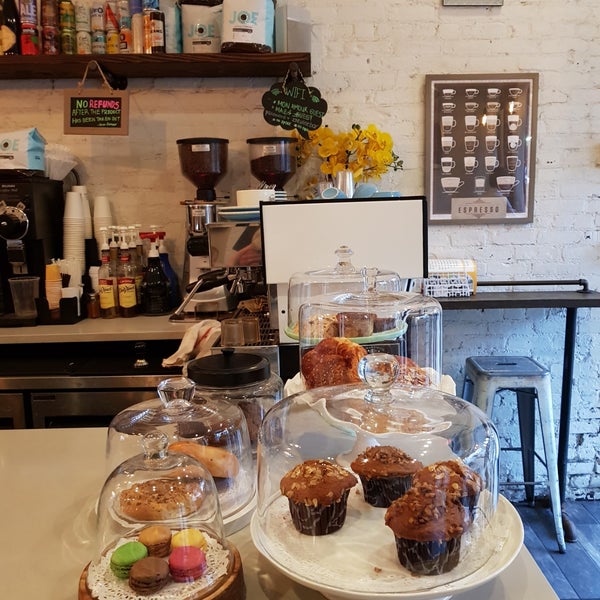 Now, onto what the coffee itself was like. Although it wasn't very strong, it was very flavorful.
It's clear that they take time to prepare it and are very attentive – asking you if your drink is to your liking. If you're a coffee fanatic who likes to compare different types like me, then maybe opt for an Americano or plain coffee – this will give you an insight into the true quality of the coffee there.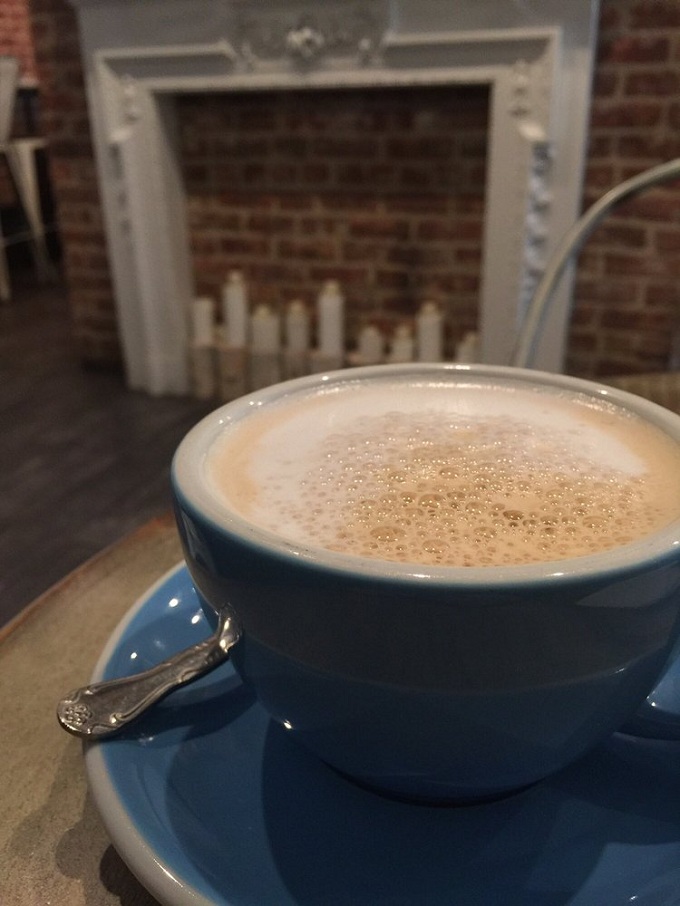 You can also choose from various milk – meaning that if you have any dietary needs you won't have to miss out. Similarly, there are vegetarian and vegan choices on the menu.
This accessibility is perhaps why so many people visit Mon Amour when they are working or visiting nearby.
Final Thoughts
If you're looking for a cute, cozy, and welcoming coffee shop in the Bronx, this is the ultimate choice. With excellent service, first-rate hospitality, and most importantly, great coffee, it's a must for anyone in the neighborhood for the day.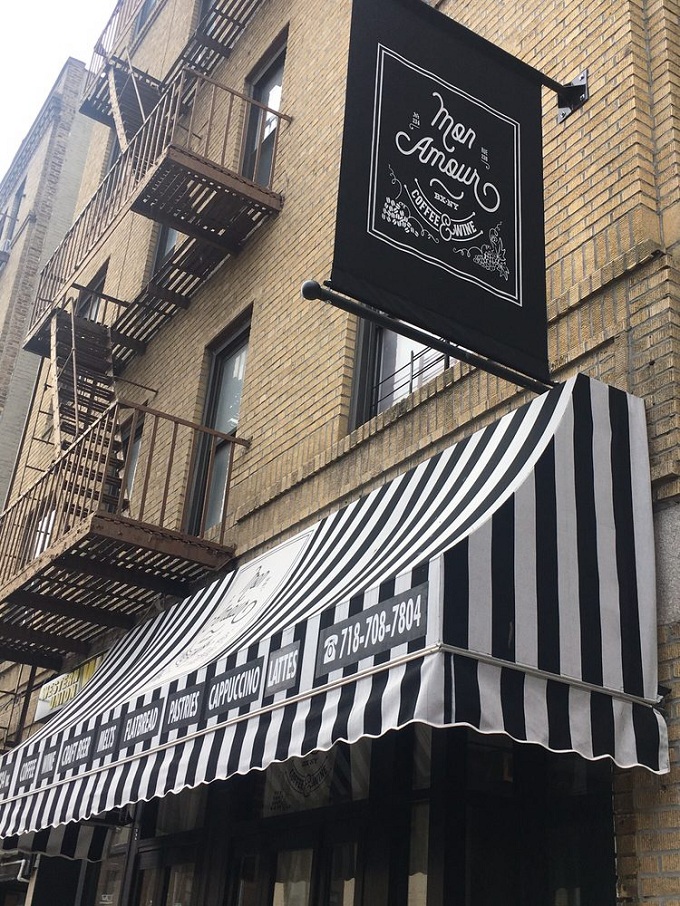 However, one thing to keep in mind is that there isn't any parking lot and there is minimal parking outside the front. So it might be a better idea to park nearby if possible (although parking in the Bronx isn't exactly great) or to catch a bus/Uber or walk to it.
This issue might be a problem for those who don't live in the area and are only visiting NY on vacation.
Although, this is just one problem. The food, drinks, and staff more than makeup for it when you head in.
You'll feel transported into a different world, far away from the Bronx. And whether you stay for 5 minutes or 2 hours, you're guaranteed to have a wonderful time – I know that I sure did.
So give this little, beloved place a try if you're in the Bronx. Whether you love coffee, or wine or you're a foodie, it offers the best of both worlds – no matter what time of year you choose to visit.
Just keep in mind though that Mon Amour Coffee & Wine can get quite busy from time to time, so maybe opt for a quieter period throughout the day – perhaps after a rush hour or before people leave work for the evening.