The idea for Philz Coffee Shop was born in 1978 by Phil Jaber, and it started in a completely different way to pretty much every other coffee shop you know.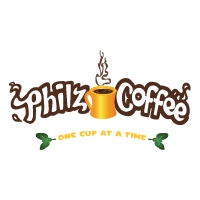 The whole thing was born from a convenience store. Phil purchased the store in 1978, and he had a simple ethos, and that was to treat every customer with ultimate niceness and the utmost respect.
At this early time in Phil's career, he discovered that if you put your customers first, you will never fail.
While having downtime in the store, Phil put extensive amounts of time into trying and blending coffee and always aimed to make the perfect cup. After 25 years, Phil took his kitchen table to the convenience store, and Philz Coffee was born.
Philz Coffee was a hit from the start, and this was in no small part thanks to Phil and his levels of quality and care to each and every customer.
Philz Coffee Shop, What It's Like?
If there is one word that can describe Philz Coffee, it would be 'home.' Philz coffee just gives you that warm and homely feeling from the very second you see that glorious logo.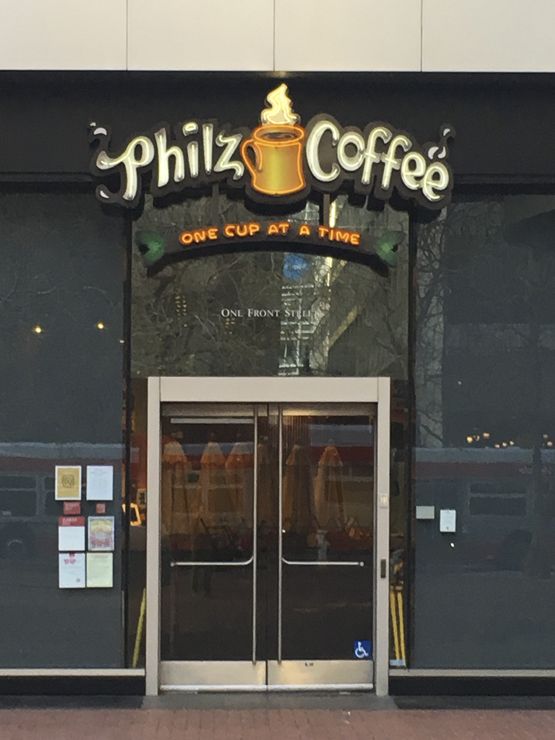 It is apparent that Phil has put a ton of input into how the stores look, and you get this overwhelming sense of comfort from the very moment you walk through the door. The coffee shop is decorated in a mix of warm colors and has a real contemporary twist to it.

It's incredible to see a coffee shop that caters to everybody and is popular with people of all ages. Now, when we say popular, Philz Coffee shop is incredibly popular, some days, you can be queuing out of the door, and it matters not how speedy the service is, the queue will still continue to grow.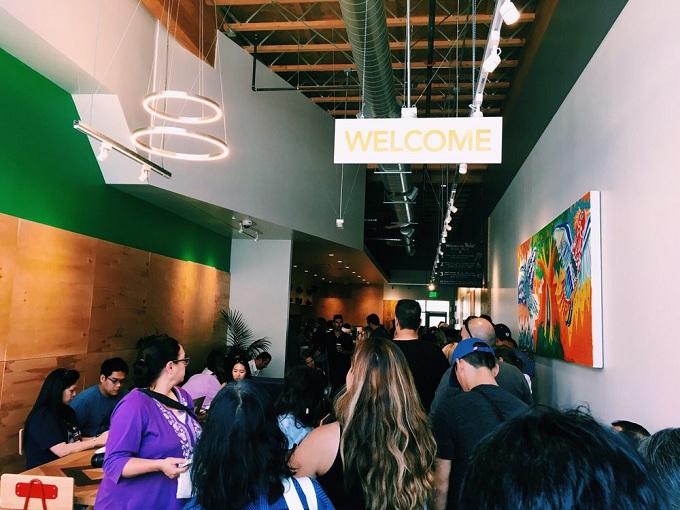 Even though Philz Coffee has branches all across America, people cannot get enough of his glorious brew. It seems apparent that Philz Coffee has something that just isn't offered by a lot of coffee shops, and that is bags of personality.
Philz Coffee doesn't work on gimmicks; it knows what it's good at and plays to that strength. Another place where the shop shines is with its employees.

As you can imagine, to work in a shop this busy, you need to be a pretty skilled barista, and in truth, that's exactly what you get when you go into Philz.
Not only do you get incredibly made coffee, but you also get it quickly, and the staff is always on hand should you need any information or advice. The queue size doesn't matter, and it's clear that Phil's ethos of taking care of every customer funnels down through the employees, and they also stand by that.
It is worth saying that if you are looking to sit and enjoy a coffee; you may be hard-pressed to get a seat. Philz is popular all day, every day and people come from miles around to enjoy the atmosphere and the drinks at Philz.
Overall, the coffee shop itself is glorious while being extremely busy. The homely atmosphere makes you forget that you are in a queue, and most of the time, everybody is chatting and having fun anyway.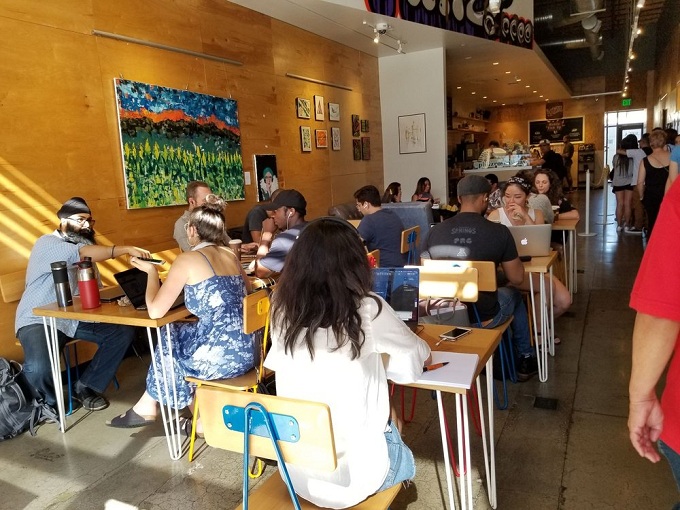 This only leaves one more thing to look at, and, of course, it's the coffee.
The Coffee
When it comes to coffee, there is a huge selection to choose from, and it becomes increasingly more difficult. Phil has really spent so many years trying to perfect his perfect roast; it was almost impossible to choose.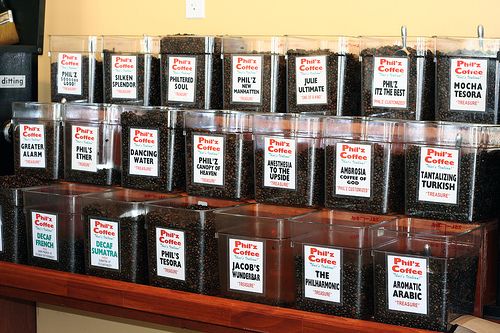 However, the most recommended among the selection was the Tesora. The Tesora was priced at $14 per 1lb, which for a hand-selected blend is not too bad at all. But obviously, the truth would be in the testing.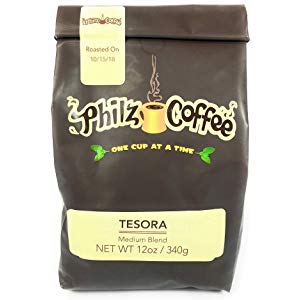 As always, the first thing that would be scrutinized was the smell, and I had only opened the very corner of the bag as a huge smile appeared on my face. This was something I knew that I would enjoy from the very first second.
As the rest of the bag opened, it was clear that Phil knew exactly what he was doing. The Tesora fills the room with essences of nuts and caramel, and as you delve a little deeper, there is also a buttery undertone.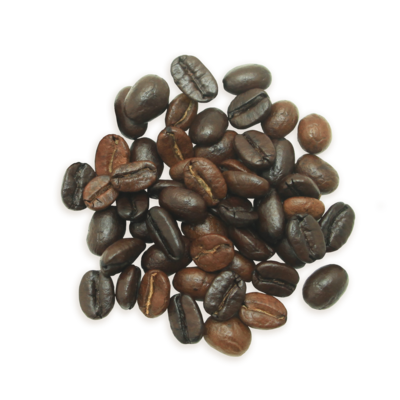 The smell alone managed to transport me to my grandparent's house in the autumn, and it had an incredible warmth to it. Even the smell of Philz coffee helps take you home.
Finally, it all comes down to the important question, "Does the smell match the taste?" Let me answer that with a resounding, yes! The taste is smooth, rich, and full-bodied. You also get so much more of that nuttiness with a caramel finish.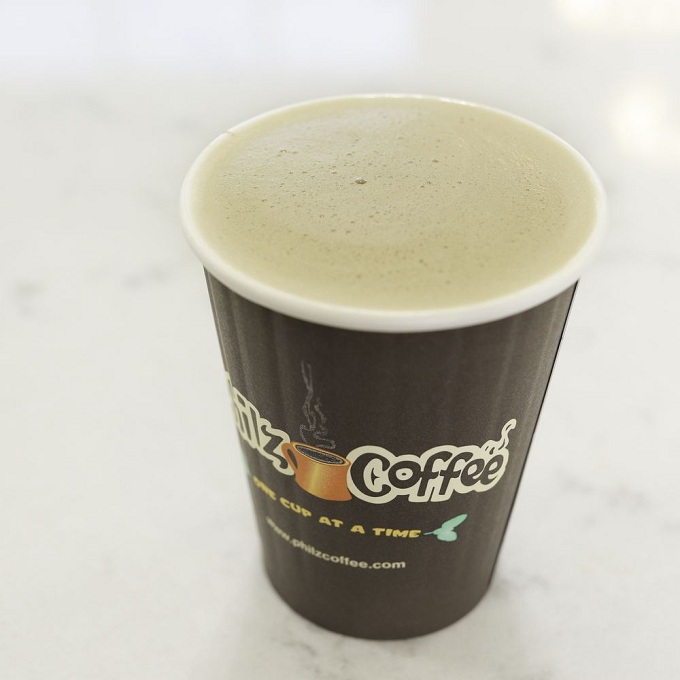 In conclusion, Phil has done an incredible job, and the years of hard work finally paid off. Hopefully, at some point in the future, Philharmonic can be next on the taste test.
What Others Say
Let's face it, Philz Coffee is popular all over America, and it's pretty tough to find a single bad word that's ever been said about it.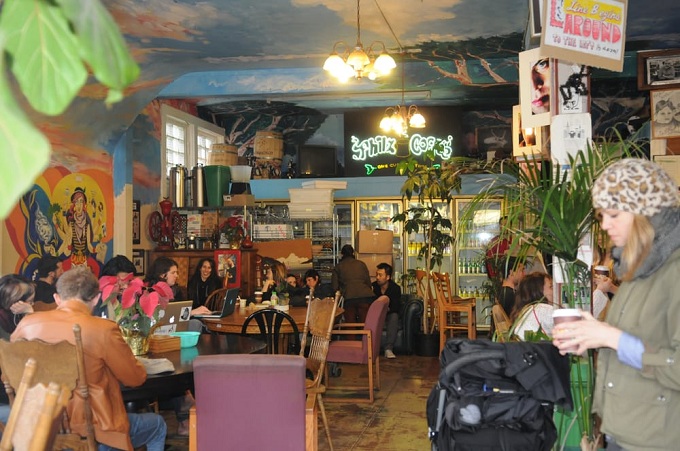 The people love Philz Coffee Shop all over America. The customers love their coffee, tea, and especially food.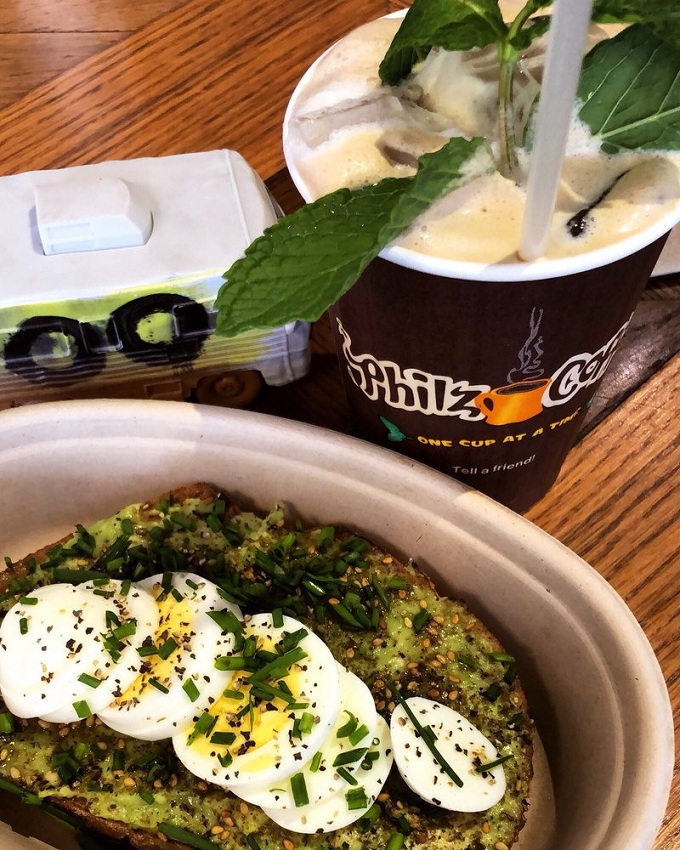 The most common compliment that Philz gets is that the vibe is just relaxed and makes you feel completely at home, which, of course, I totally agree with.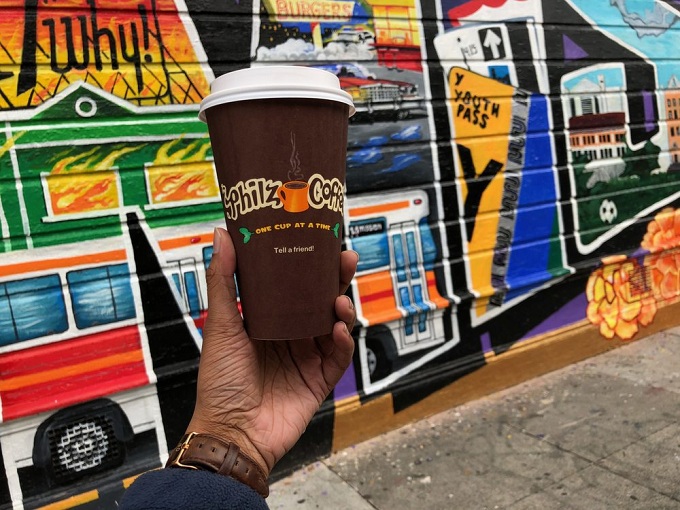 You can search the internet and people rave about Philz and should you visit, and you will too. Phil really has managed to accomplish so much since putting his dining room table in his convenience store, and it's amazing to see Philz Coffee shop still growing.