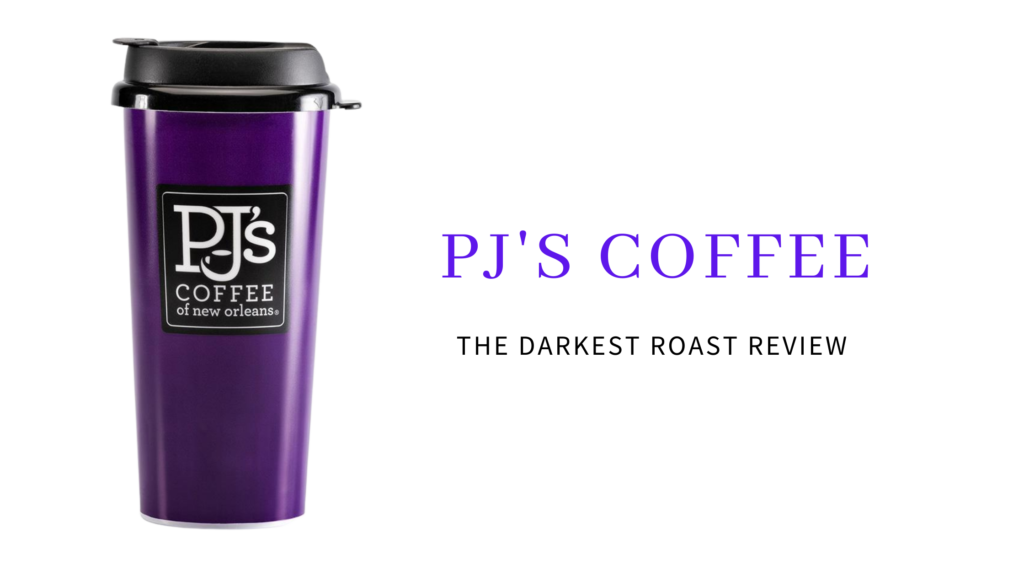 PJ's Coffee is a New Orleans classic. Founded in 1978 by Phyllis Jordan, and originally located in Maple Street, it is a traditional coffee shop that has expanded throughout the city's French Quarter, the nation, and has even reached other countries thanks to a successful franchise model.
PJ's Coffee is famous for its different hot and cold coffee beverages made with the top 1% arabica beans from locations as diverse as Colombia, Ethiopia, Honduras, Nicaragua, and New Guinea. This guarantees a top-quality experience with some of the world's best coffee beans from expert coffee farmers. Aside from their coffee drinks, they are also famous for their delicious breakfast pastries and their variety of coffee flavors.
If you want to know why PJ's Coffee is one of the top companies in the coffee industry, read on. I'll share with you my personal recommendations and what makes them so great.
About PJ's Coffee: What Makes It Different
Coffee making is a strange combination of art and science. It requires both an experimental and a systematic approach to guarantee a quality product. There are so many different types of coffee beans and roasting techniques that it is hard to find out the right combination for the perfect coffee beverage.
Throughout the years, PJ's Coffee house has been able to find that balance. The scent of their arabica beans hits you once you enter a store, and the staff is very welcoming, something that's hard to find in many coffee shops once they start growing. Luckily, this is not the case with PJ's Coffee. They have been able to retain the feeling of a small coffee store while at the same opening up many different stores.
One of the things I liked the most about their coffee beans is the fact that they are roasted in small 300lbs batches, or sometimes even smaller, by their roast master. This guarantees them a special place not only in New Orleans' coffee industry but across the nation. It has also made them one of the most popular coffee shops in many different locations.
This is even more impressive when one takes into account the fact that they have successfully developed a franchise business model that has allowed them to open many stores across different states. The list includes Alabama, California, Colorado, Mississippi, Georgia, obviously Louisiana, and many more. They certainly cover a wide geography.
The company works directly with coffee farmers to guarantee the best quality arabica coffee, but at the same time, it also ensures that everyone is treated fairly throughout the process, including the planet. They are a conscious company from start to end.
Popular Drinks
PJ's Coffee is particularly famous for its cold brew recipes. Phyllis Jordan developed a unique cold-drip process that helped the company develop its now-famous cold-drip coffee concentrate. I would personally say that this is a must.
Besides their cold drinks and the traditional hot ones, like their delicious cappuccino and espresso, they also have a wide variety of honey-mixed coffee beverages. They are all amazing, and you should definitely check them out if you have the chance.
Coffee Shop Menu
Aside from their coffee drinks, Pj's Coffee also offers a wide variety of other beverages. These include a number of different teas as well as a classic hot chocolate and even smoothies. They have options for every possible taste aside from coffee.
Additionally, their menu offers some delicious bites to have with your drink. I personally recommend the breakfast pastries.
If you are looking for some iced coffee, make sure to try out their iced mocha or the iced latte. You won't regret it!
Where to Buy
Aside from their many locations across the country, they also offer their arabica beans online. You can easily buy from a variety of beans that include: medium roast, dark roast, flavored, and decaf.
Make sure to try out PJ's Coffee flavors. They have a French vanilla coffee and even a maple blend, but make sure to check them all out because they have many options. The best part of all is that the shipping is free.
Make sure to take a look at the different bundles they offer. They have different options like the cold brew bundle and the direct trade bundle, just to name a few. If you are curious about the nutrition facts, make sure to take a look at their website.
Make sure to take your time looking out at PJ's Coffee flavors. The different alternatives they offer are all great. Even though you will surely spend some time browsing through an ample variety, you will surely find the one that's right for you. These are a great gift for your coffee loving friends.
Conclusion
It is hard to find good coffee shops that balance the challenge of keeping the initial driving spirit and being a successful business that grows successfully. When coffee shops grow, they tend to sacrifice quality for quantity. Luckily this is not the case with PJ's Coffee. Phyllis Jordan sure had a clear vision when building her now-famous PJ's coffee house.
Whether you are visiting the stores in the traditional New Orleans French Quarter or one of the many stores across the country, give in to the flavor. They have one of the best coffee we have tried. Their arabica coffee is surely one of a kind!
If you liked this recommendation make sure to check out other great coffee shop recommendations in my coffee blog. If this article was helpful or you want to share your experience, drop a comment below.