Anyone that lives in Philadelphia will probably know about Saxbys Coffee. A fast-casual restaurant and coffee house chain, there are currently 25 locations across the US.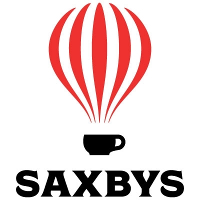 Beginning its life in Denver, it rapidly expanded into Philadelphia and its surrounding areas throughout the years.
With a variety of coffee flavors on its menu, from the rich Liquid Courage Dark Roast to Go-Getter Espresso, it's a coffee lovers paradise.
Developed at the origin, each of their offerings is 'personally' sourced and locally roasted, meaning that you're in for strong and flavorful coffee – no matter what type you opt for. Blending in their South Philadelphia roastery, they certainly know how to make a good, rich coffee – not that diluted coffee that you get from other places.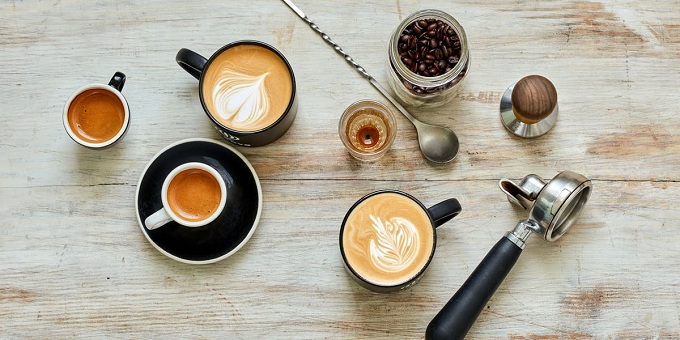 Beloved by students and city slickers alike, it's a very popular chain that frequently has queues that go out the door. And although this is a positive sign, it might not be the most convenient for people who want a quick coffee on the go.
I noticed that although a lot of students work within it, it's not the quietest – so it's not ideal for everyone that's trying to get some work done. This downside might not make it as appealing – making some opt for other, more intimate coffee shops nearby.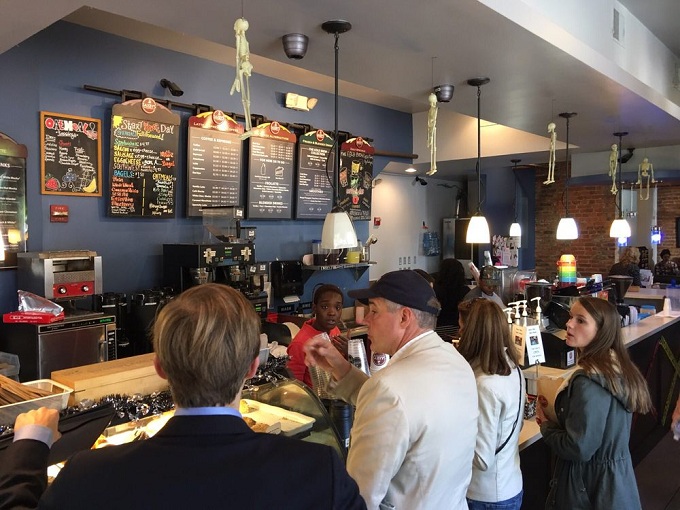 And although it has an extensive menu of drinks, I couldn't help but notice that there aren't a lot of gluten-free options on the menu – so this could be another downside for those with dietary requirements. It does, however, have a variety of different types of milk, so that's a plus point. The menu altogether does also have a good selection of freshly-made bagels, pastries, and muffins – a good addition to your beverage whether it's in the morning or afternoon.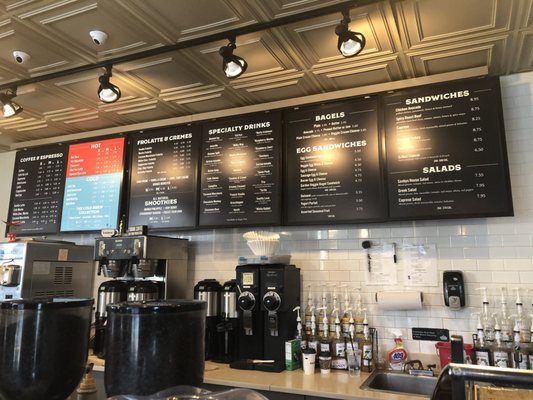 Now, even though the coffee was very good, one thing to note is the prices. Varying from around $2 up to $4.50, it's not the cheapest chain of coffee shops out there. This might be an issue for those wanting to stick to a budget.
Although the prices don't compare to larger chains, they might not appeal to everyone – especially if you're used to smaller coffeehouses with prices that echo the late 20th Century.
Many of the franchises that are based on or around campuses also have staff that is made up of students attending the nearby university. And although this gives it a laid-back vibe, it's been known to be a downfall – as they might not correctly make the drinks, adding more foam to the coffee than necessary, for example.
As it is a chain, the service, in general, isn't the best either. Don't expect 5-Star service, just a quick coffee and maybe a smile – depending on who serves you that day.
You won't be greeted or asked how you enjoyed your coffee – but I guess that this type of experience is felt in many chain coffee shops, so it isn't, particularly a reason why you shouldn't check out one of them.
With any coffee shop, it's good to go into it with an open mind. And if you don't enjoy the experience, then you know it's not worth going again. It's just good to remember that not everywhere will be perfect – but they are certainly worth a try no matter what.
Final Thoughts
Overall, this one was a hard one to judge, as there are so many different locations so the service and coffee that you receive might vary depending on the franchise you visit. However, I would probably still recommend Saxbys as a place to get a quick caffeine fix when you're in the area.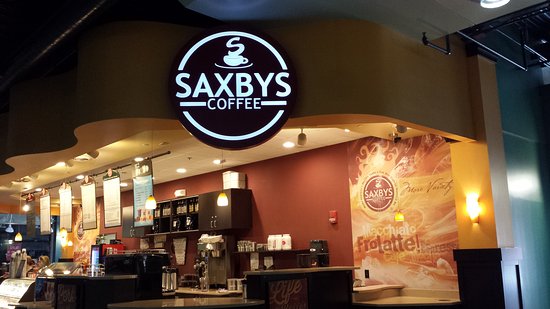 With an extensive menu and prices that are quite expensive but still won't put you too much out of pocket, you can easily find a coffee/tea or snack that suits your tastes. And although it's a chain, it still doesn't feel as though it's a huge company without any personality – a nice little plus that can't be said for many.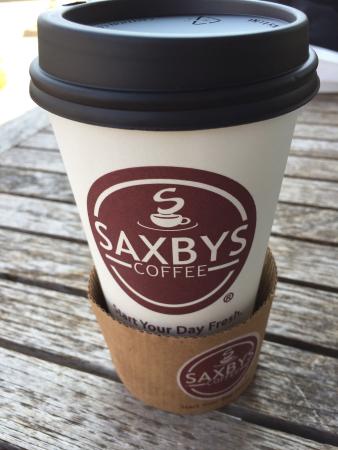 There's no reason to avoid one of the franchises – whether you're in Georgetown or one of the other locations they have to offer. Of course, if you want a cozy and comfortable coffee shop that this perhaps isn't the best choice. But for a great, high-quality cup of coffee, then Saxbys Coffee is a good choice every time no matter what time of year you visit it.