Are you a coffee lover looking for an honest Volcanica Coffee Review? Here is our unbiased opinion.
If you're a fan of delicious coffee, this Volcanica Coffee review will answer if this option is for you. We are passionate about trying all the coffees from around the world. Our mission is to find the best coffee and share it with you.
Volcanica coffee is made with 100% Arabica. These beans are known for their intense aroma and lack of bitterness. You can find a wide variety of blends and even exotic coffee that will satisfy any coffee lover's palate. We've also tried the most popular coffees of this family-run business. We hope it will help you pick the one that suits your taste.
Volcanica Coffee is a high-end coffee brand that imports exotic coffee from all over the world. From certified Jamaican Blue Mountain coffee to Costa Rica Natural. Volcanica covers the full range of tastes and origins. You may pick different roast levels and grind sizes. A generous satisfaction guarantee, making Volcanica Coffee a safe purchase.
I was really impressed with Volcanica's coffee's complex tastes and rich aromas. These freshly roasted coffee beans are well worth ordering. Whether you're in the market for gourmet coffees or more budget-friendly options.
You can save even more by ordering a pound of coffee. You may also taste test and rate coffees before you buy, allowing you to get the most out of your money. Topping off with another cup is as simple as brewing a new pot using your favorite brand and brew method. There are so many fantastic options available today when it comes to
Volcanica Coffee Company
The company "Volcanica Coffee" offers coffee from across the globe. Specialty beans, organic, estate, decaf, and low-acid choices are all available. In addition, its fair trade certified, shade-grown, and Rain Forest Alliance Certified? To top it off, coffee experts freshly roast in Atlanta.
The company "Volcanica Coffee" offers coffee from across the globe. Specialty beans, organic, estate, decaf, and low-acid choices are all available. In addition, its fair trade certified, shade-grown, and Rain Forest Alliance Certified? To top it off, coffee experts freshly roast in Atlanta.
This is a family-owned coffee business with roots in Costa Rica. Costa Rica is the world's 13th largest producer in the coffee industry. No surprise that the founders were inspired by their home nation!
The Selection
One of the most appealing aspects of Volcanica is a wide selection of single-origin beans. If you are coffee curious, order exotic coffees such as
Jamaican Blue Mountain coffee
Kopi Luwak
Ethiopian Yirgacheffe coffee.
Or get freshly roasted coffees from coffee farms in Malawi, Yemen, Panama, and Nepal.
The coffee brand has many coffees available, so coffee lovers got many options. There are over 150 different single-origin coffees to choose from, including decaf, low-acid, peaberry, and medium roasted. Volcanica does not offer free samples as other coffee subscription services do. However, you can find options if you know exactly what you're searching for or just browsing. This comprehensive assortment is very likely to have whatever you need, no matter what you're looking for.
What about grinds? Whole bean, drip grind, espresso ground, and french press grind are the three options for Volcanica's coffees. Coffee drinkers know grinding whole bean coffee before brewing is always a good idea. But if you don't have or want a grinder, ground coffee is an excellent choice.
Single bags of high-quality coffee are available. When you discover a bean variety that you enjoy, go for Volcanica's subscription plan. Volcanica coffee company will deduct 10% from your order. You just need to select the beans and the shipping frequency!
Blends
is a single-origin coffee with floral and citrus aromas. If you're looking for something light, this could be the perfect bean for you!
is another great choice for a coffee lover. You want an earthy complex flavor of low acid coffee. This dark roast has a smoky aftertaste that's sure to please!
Volcanica also sells flavored coffees, such as hazelnut and vanilla. These are made with quality beans and have no added chemicals or sugars.
We hope that this Volcanica coffee review will inspire you to try out some new flavors! The company provides excellent customer service so that coffee lovers can reach out with any questions.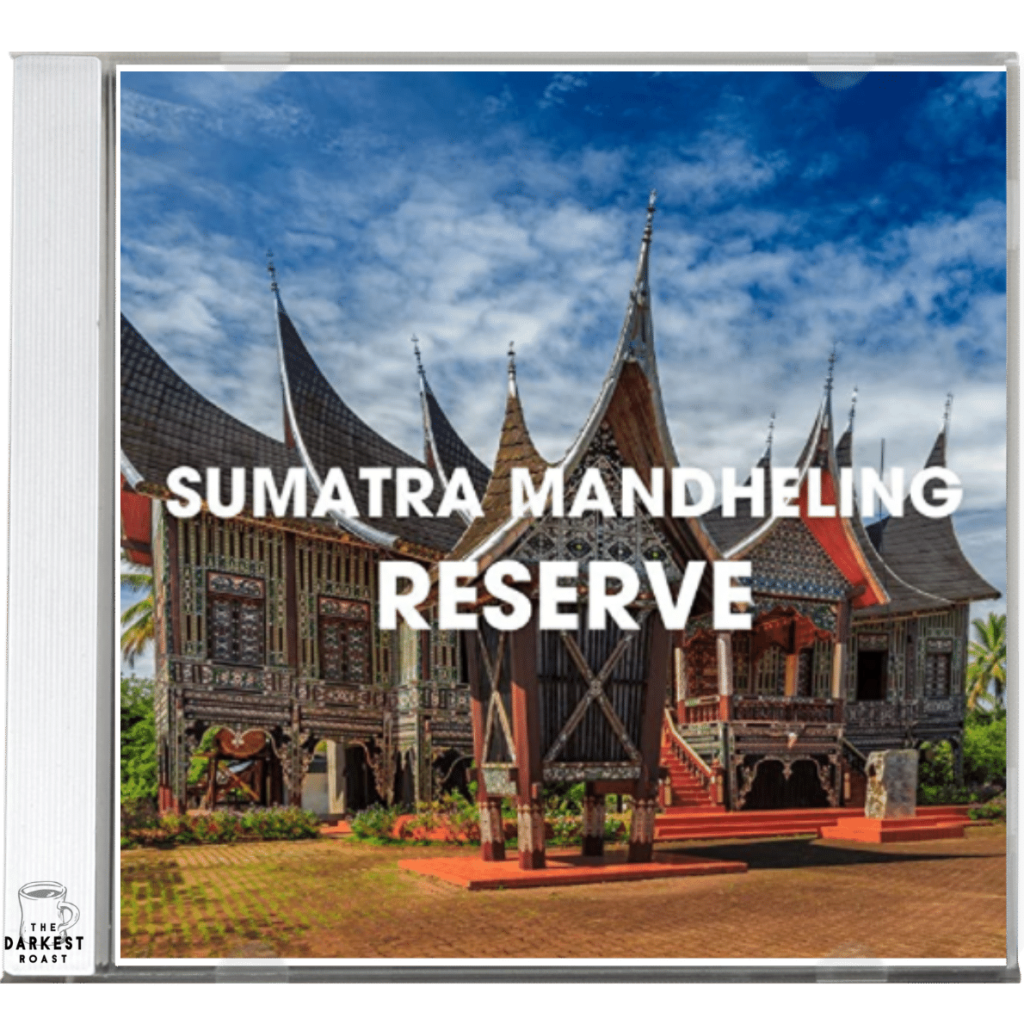 is a single-origin coffee with bright fruit flavors and a clean finish. This medium roast is a great coffee for people who want to explore the taste of African coffees! This is one of the best medium roasts I've ever tried.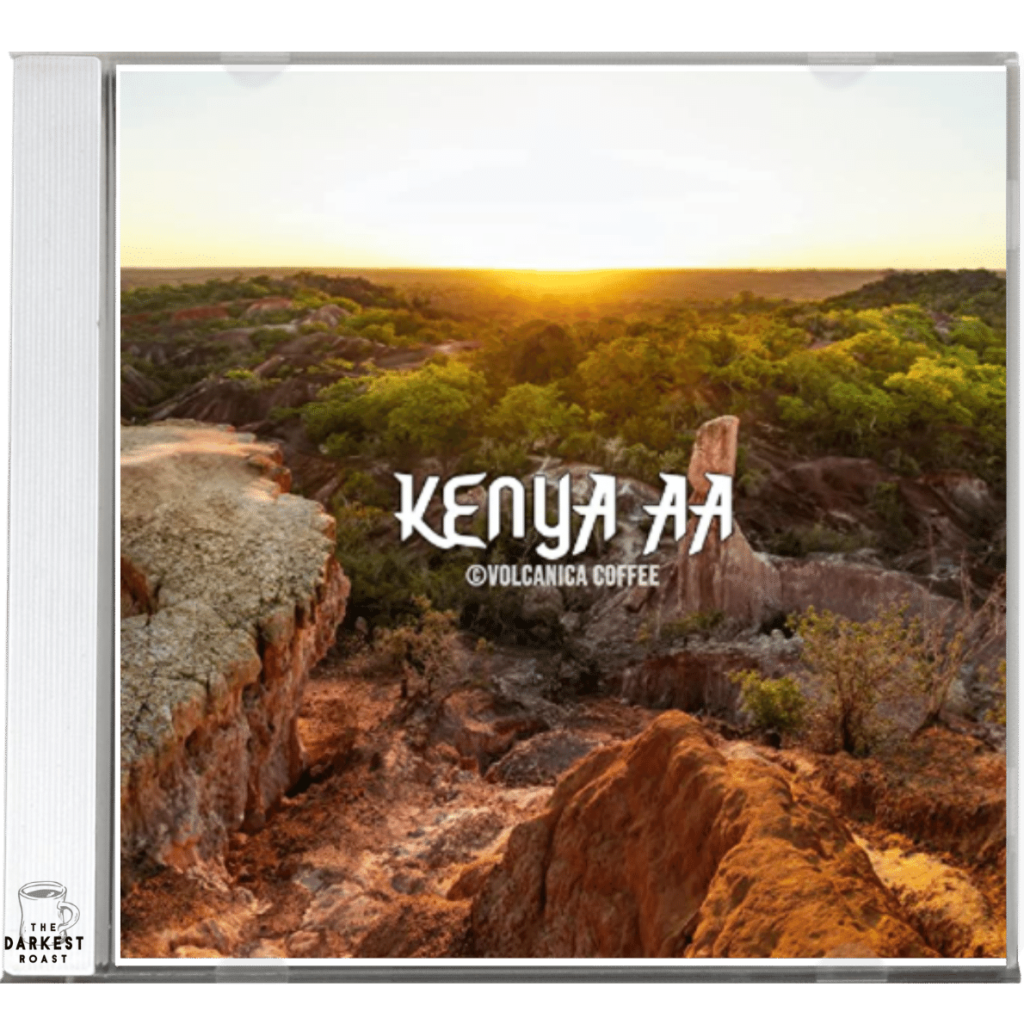 is another great option if you're looking for something sweet and floral. This light roast has a smooth flavor that's sure to please any palate!
The gourmet coffee brand also offers rich body french roast and other low-acid coffees with complex flavors.
Whole bean, drip grinds, espresso ground, and French press grinds are available options.
This is a single-origin coffee with fruity flavors and a savory chocolate aftertaste. Its sweet yet bold flavor could be perfect for you!
This medium roast coffee beans come from the volcanic regions of Mount Kilimanjaro. This fine blend is fresh roasted has a full body, an intense flavor, and fragrant tasting notes.
This is another excellent option if you want a medium roast with nutty flavors and low acidity. This low-acid coffee is perfect for people who are new to dark roasts!
Low Acid Coffee is an excellent choice for people who want to enjoy the flavor of quality coffee without the acidity. This fresh roast has a smooth, nutty flavor that's perfect for any time of day!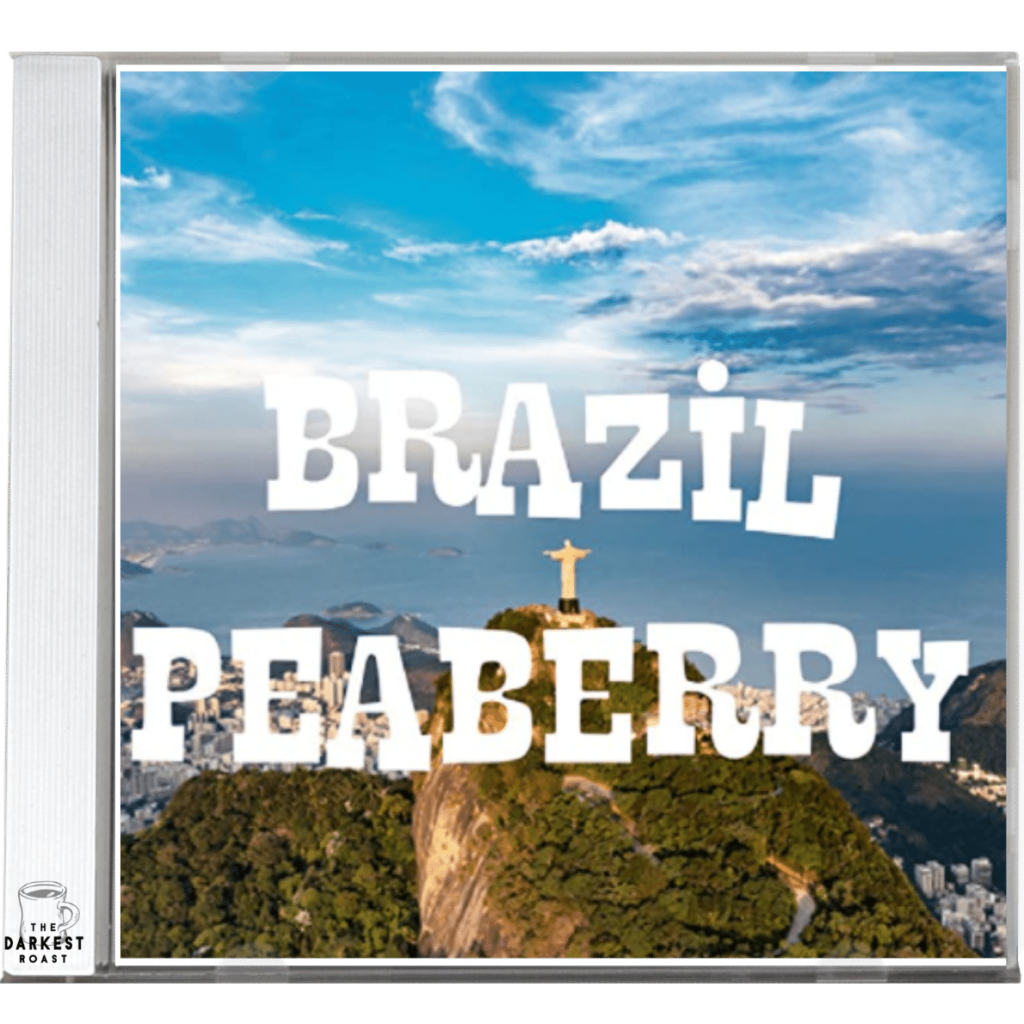 is a decaf coffee with nutty flavors and a chocolate aftertaste. This light roast is perfect for people who want to enjoy coffee without caffeine!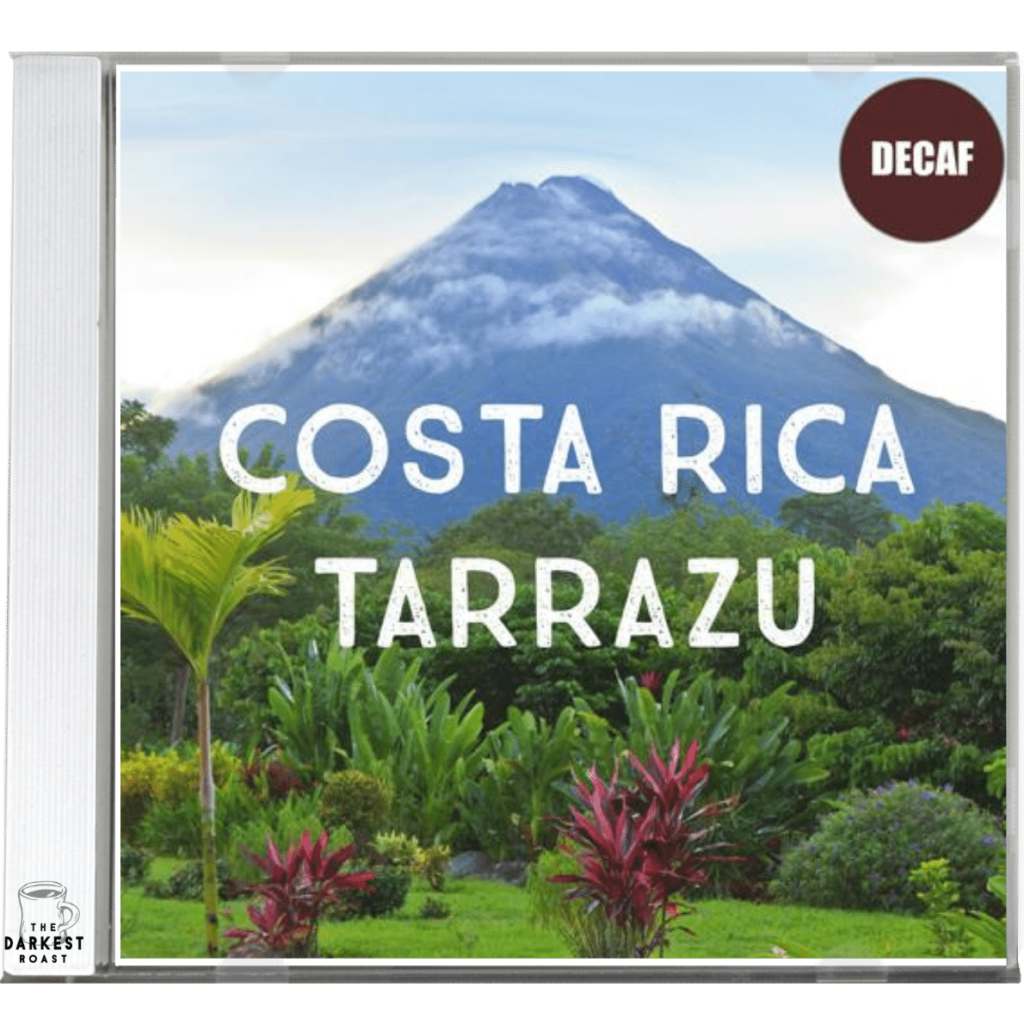 Dark French roast is an espresso ground coffee with smoky flavors and a bold finish. This dark roast is perfect for people who want to enjoy a rich cup of espresso!
Sampling the Coffee
I was fortunate enough to try four different types of gourmet Volcanica coffee. I tasted
Komodo Mandheling from Sumatra
Natural from Costa Rica
Ethiopian yirgacheffe coffee
Kona Extra Fancy from Hawaii.
Before brewing, I used a Hario V60 pour-over brewer to grind the whole beans.
How did my coffee taste?
I was stunned. The Sumatra Mandheling was rich, balanced, and earthy. The Ethiopian Yirgacheffe was bright, fruity, and flowery. The roast degrees were constant, and we enjoyed the deeper roast of the Mandheling. Both coffees blossomed beautifully, which was no surprise given that they had a current roast date on the bags.
I was equally taken with the third and fourth coffee samples. You'll just have to take my word for it that these beans smell wonderful until they develop scratch-and-sniff internet. The premium Hawaiian Kona had a powerful fragrance. However, the Costa Rica Natural beans had a very appealing berry-like scent.
The Kona coffee was terrific. Hawaii has certified these medium roast beans as "Extra Fancy." This is the highest grade available for Kona coffee. After drinking this blend, we desired to invest more in medium roasted whole beans!
How do you make Volcanica coffee?
Volcanica Coffee uses a pour-over brewing method, famous for its flavor and clean cup. To get a cup of great-tasting coffee, The company recommends using a burr grinder to grind the beans fresh before every brew. You can use any brewer with Volcanica coffee, but we recommend using a Hario V60 pour-over brewer!
Cold Brew Coffee Recipe
Ingredients:
Freshly ground Volcanica coffee beans (medium-coarse grind)
Filtered water
Cold-brew container or pitcher
Cheesecloth (optional)
Method:
– Add coffee grounds to cold filtered water. Stir gently until all grounds are wet. Let sit for 12 hours at room temperature.
– Strain coffee through a fine-mesh strainer lined with cheesecloth, if desired. Discard grounds. Store in the fridge for up to two weeks!
Volcanica's cold brew recipe is simple and easy to follow! The company recommends using a coarse grind for its cold brews, which will help extract more flavor from the beans. We like to use a cold brew container or pitcher because it makes pouring a breeze. Let the grounds soak in water for 12 hours before straining and refrigerating. Volcanica's coffee will last up to two weeks in the fridge so that you can enjoy your favorite blend all week long!
Coffee drinks recipes
Cappuccino
Americano
Espresso
Each of these coffee recipes is simple and easy to follow. Volcanica recommends using a double shot of espresso for all its recipes. It will give you that perfect balance of flavor and caffeine. Be sure to use quality ingredients to make the most delicious drinks possible!
Volcanica also sells organic, estate, and Fair Trade certified coffee beans. Plus, there are over 150 different varieties to choose from! Volcanica has an excellent assortment of coffees available. So why not try out a few today?
Café au Lait or Café con Leche
1 cup strong dark roast gourmet coffee or espresso
1 cup of hot milk
Cubans have been serving "coffee with milk" for decades in Miami. This traditional Spanish and French drink is made with equal amounts of hot, strong dark roast gourmet coffee and hot milk in a big cup. You can heat milk on the stovetop or in the microwave. The heated milk imparts a unique sweetness to this delicious beverage. Sugar is required to appreciate this beverage fully. Makes two servings
Espresso
An espresso machine is required to produce authentic espresso. It's important to use an espresso machine that pushes steam and boiling water through finely-ground coffee. Otherwise, the beverage will not be as rich. A mechanism of steam pipes makes a brew that cannot be duplicated at home. Espresso is made by forcing boiling water (195-205 degrees) through finely-ground coffee. The process of creating espresso takes about 25 seconds. This produces a small, intense drink that is sweet and rich in flavor. A single shot of espresso is approximately one ounce.
Latte or Cappuccino
For each latte or cappuccino, you will need:
Espresso – double shot
Hot Milk – steamed to 160 degrees F
To make a latte:
Pour the espresso into a cup. Fill a pitcher with hot milk and steam until it reaches 160 degrees F. Pour the milk into the cup until it reaches the desired foam level. Espresso is the key ingredient in both a cappuccino and a latte. For each drink, you will need one double shot of espresso. The espresso can be made using an espresso machine or by combining two ounces of coffee with one ounce of hot water using a stovetop pot. Fill a pitcher with hot milk and steam until it reaches 160 degrees F. Pour the milk into the cup until it reaches the desired foam level. Top with whipped cream, if desired.
Extras
Volcanica sells some of the world's wild-gathered Kopi Luwak. This expensive coffee is made from Indonesian civet cats' feces. Genuine beans are difficult to come by. Volcanica's Kopi Luwak comes with a certificate of authenticity, so you know it's the real deal.
If you don't care for cat feces in your coffee, Volcanica also has equally stunning Jamaican Blue Mountain coffee beans. It is considered to be some of the best coffee in the world. Volcanica guarantees 100 % satisfaction. If you're not happy with any coffee you buy from them; they'll make it right.
Final Thoughts
Volcanica Gourmet Coffee was fantastic. Volcanica Coffee is a coffee company with one of the widest varieties of coffee we've seen. You may order coffee from almost every country in the world, and it's all Kosher and freshly roasted. Decide whether you want whole bean or pre-ground coffee, decaf options, or give your loved one a coffee lover gift box. This coffee company isn't cheap. However, that's excellent news for the freshness and intense flavor of the beverage. Every Truly delicious coffee bean makes quality coffee worth the money.
If you find our Volcanica Coffee review helpful, drop a comment below.