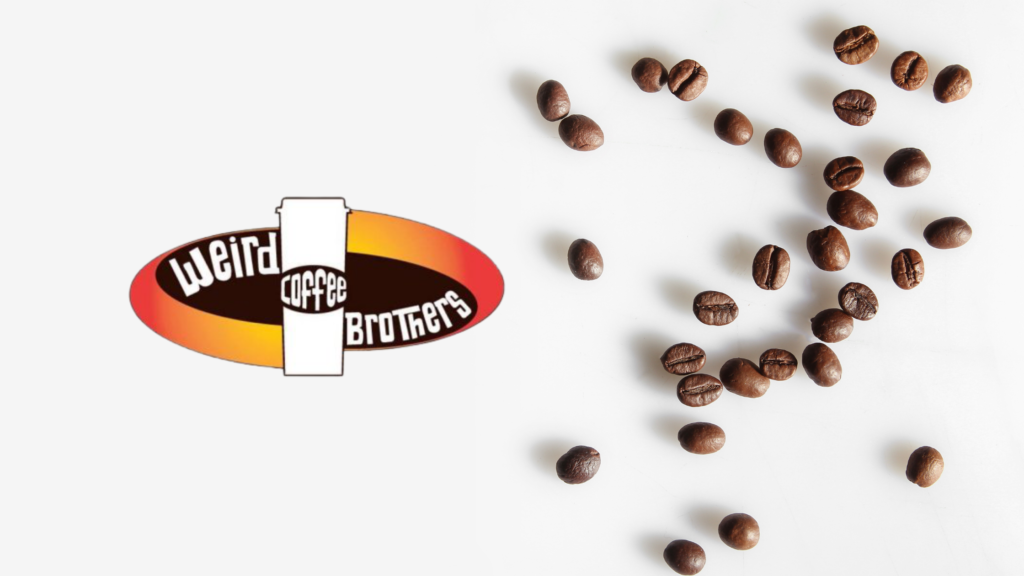 If you are thinking that 'Weird Brothers Coffee' is a very particular name for a coffee shop, you are not the only one. In this article I will review some of the different options they have in their coffee bar menu so that, maybe, if you are in Virginia, you might visit them.
About Weird Brothers
With a catchy name that arouses interest, Weird Brothers Coffee offers a wide variety of roasted coffee grains. Located in Herndon, Virginia, they are proud to present themselves as the first coffee roaster in town.
Weird Brothers Coffee is the product from the efforts of brothers Paul & Kenny Olsen. Kenny sadly passed away shortly after the company opened their Roasting Factory. As the company's website states, they try to keep his spirit alive through their amazing products.
The other weird brother, Paul, an army veteran who traveled the world, decided on one of his trips to share some of the world's best coffees with his friends and family. The result was Weird Brothers. In time, they have become one of the best coffee shops in Virginia. They are definitely a great place for locals in Herndon to have a great coffee experience.
The Weird Truck
Like many other businesses, the company started small. Initially conceived as a mobile coffee bar, the Weird Brothers hit the road on their coffee truck to deliver the best cup of fresh roasted coffee to locals in Herndon. This made them gain popularity With time, they were able to open their roasting factory coffee bar.
To me, personally, the idea of a mobile coffee truck sounds amazing. I feel that many more companies should consider this alternative, especially for many of us who are now working from home. I would love to have the alternative to have some cold brew coffee or a macchiato right from my house.
Coffee Roaster in Herndon, Virginia
Herndon is a small town located in virginia, but like any other place in the world, coffee is something people enjoy drinking. After all, who doesn't enjoy a nice coffee smoothie or a cortado espresso. Although there are other coffee shops, the Weird Brothers company is proud to be the first coffee roaster in town.
Coffee Bar Menu
The Weird Brothers Coffee company offers a wonderful coffee bar menu to its customers. They make sure to offer high quality products that are chosen through a conscious coffee import company. This way, they can guarantee that they can offer a great product while at the same time empowering coffee farmers across the world. I found this pretty cool as one of the few things better than a cup of coffee is a socially responsible coffee cup.
The Weird Brothers offer a wide variety of origin products as well as their own blends. Among the latter, customers can choose from their weirdly named mixes like Merlin's Beard, Time Bender, Weird & Fierce, and Embrace the Dark Side. One of their most iconic products is the time lord espresso. Yes, they are very weird.
Their origin coffee grains are sourced from a number of countries from Central and South America, Africa, and Indonesia. This gives them a good variety of flavors to choose from, and remember, it's all responsible.
Another cool thing about them is that, if you want to have some cafe au lait, a cortado espresso, or a cold brew float but don't know how to prepare them you can always check out their website for information on home brew guides.
Lastly, I find worth mentioning the fact that they also offer branded merchandise and even gift cards.
Where to Buy Weird Brothers Coffee
By now you're probably wondering how to buy their products. Don't worry, you won't have to go to Herndon to get them. Luckily, you can buy them online, and the best part of it is that, for purchases over $25, you get free shipping! This is something I really like because sometimes one of the things that stops me from buying coffee from small coffee shops is the shipping expenses.
If you are thinking of buying some great coffee blends from one of the weirdest coffee companies, you should definitely check out Weird Brothers Coffee. They sure make your cappuccino weird.