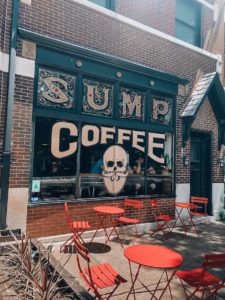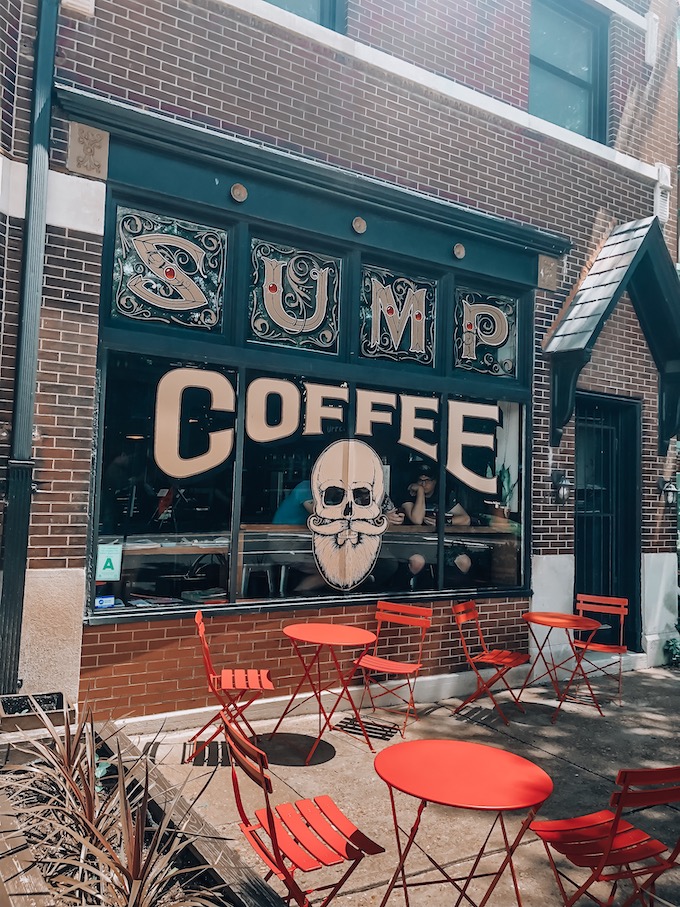 In this coffee shop review, I'll be sharing my experience trying Sump Coffee in St. Louis.
I visited the shop with my wife and sister in law. Their main motivation was to get some beautiful bouquets from Rudy's Flower Truck because it was parked in front.
But they also wanted to try the coffee.
Let's jump into the experience.
Sump Coffee Review: Is It Worth Visiting?
As you may or may not know, the goal of The Darkest Roast is to find you the best coffee on the planet. That's why I always start my St. Louis coffee shop reviews about the COFFEE.
Don't worry… I'll share my thoughts on the location, vibe, crowd, etc. as well.
But let's talk about the coffee.
Sump Coffee offers 8 different blends to choose for their brewed coffee.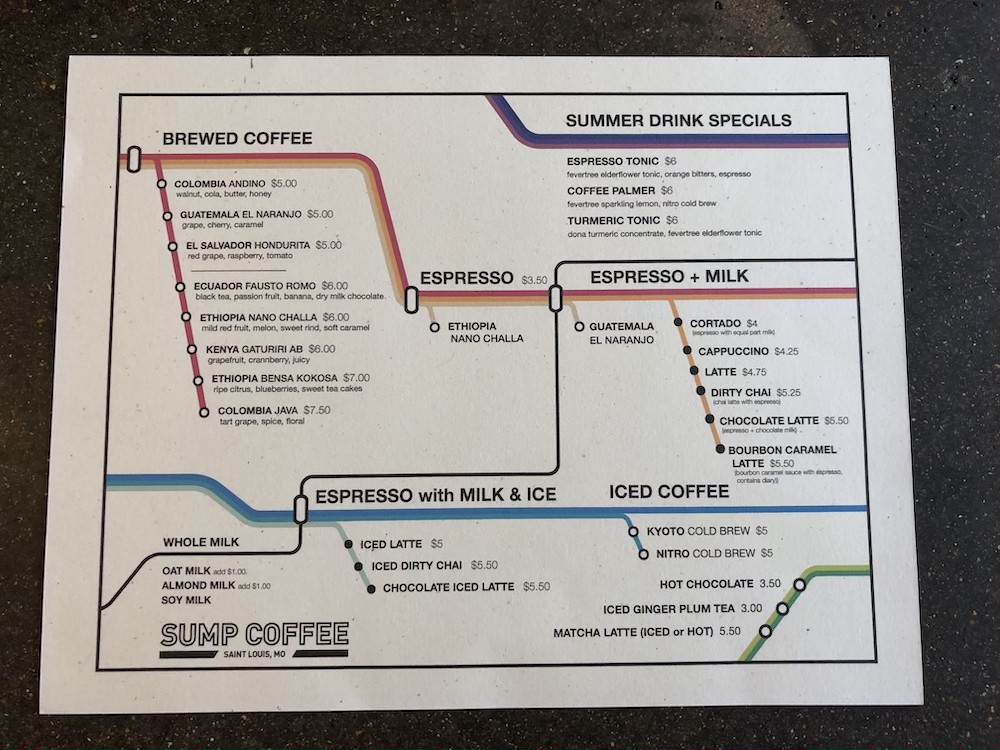 I couldn't try every blend in one visit, so I had to figure out what was their darkest roast.
I found out that A) they roast their coffee in-house (which is awesome) and B) that the darkest roast they had is an off the menu Noir blend  ("Noir" is french for "black"). I ordered this blend because I prefer dark roast and who doesn't want something "off the menu"?!
I will say the other blends looked very interesting and I can assume they're delicious.
That said, my coffee was $5 and here's how it looked: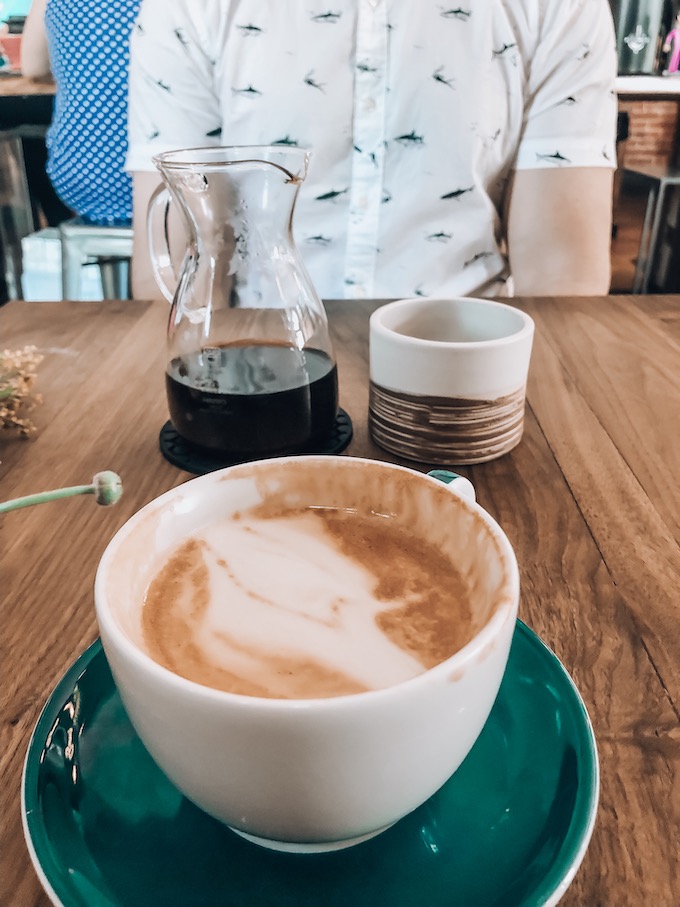 Sump Drip Coffee Review
The coffee was the perfect temperature and I believe the coffee was brewed using a fresh drip.
This is a big deal because most places just have coffee on tap in a thermos. The problem with coffee in a thermos is that it gets overheated and over-brewed. As a result, it kills the flavor and quality.
The coffee had a great aroma and I started my taste test by drinking it straight black. I will say that my initial thought was that it was a little acidic, which is surprising because dark roast coffee is usually the least acidic.
I wouldn't classify this roast a true dark roast. It was more like a medium roast.
I also want to clarify that "acidity" isn't necessarily bad. I just prefer less acidic coffee.
That said, I thought the flavor was outstanding. I tasted chocolate and some fruity flavor notes.
Overall, the black coffee was a 5/5. It just isn't my preferred flavor.
I then added some cream and raw sugar and that took the coffee to another level. That brought out the fruitiness flavor.
Overall, great coffee! I'm excited to try their other 8 blends in the future.
Sump Latte Review
My wife ordered a caramel latte with oat milk and my sister in law ordered a latte with simple syrup and oat milk.
They were both incredible.
My wife has ordered some delicious lattes recently from Coma Coffee and Fiddlehead Fern, so I have high standards. Sump Coffee's latte exceeded my expectations. Like my drip coffee, the latte was a perfect temperature, it wasn't overly sweet, and it had the perfect ratio of espresso, steamed milk, and froth.
I care about flavor when it comes to coffee, but I should mention that the latte art was a little off.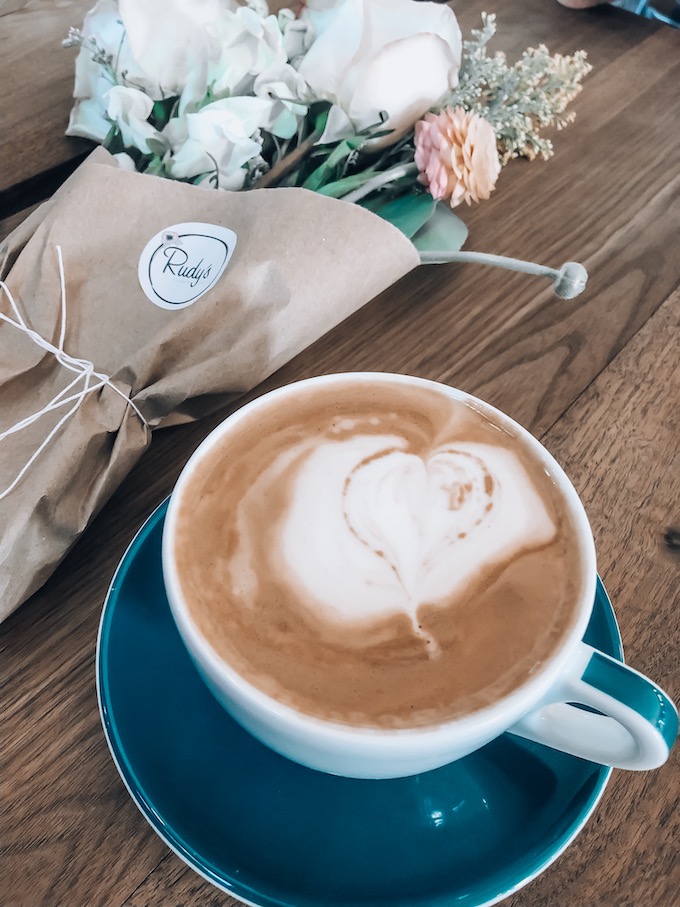 My wife's latte art lost its shape, but my sister in law's turned out well.
Not a big deal because the flavor is what matters.
You may want to check out Coma Coffee if you're looking for consistent, beautiful latte art:
Either way, the coffee shop itself is IG-worthy.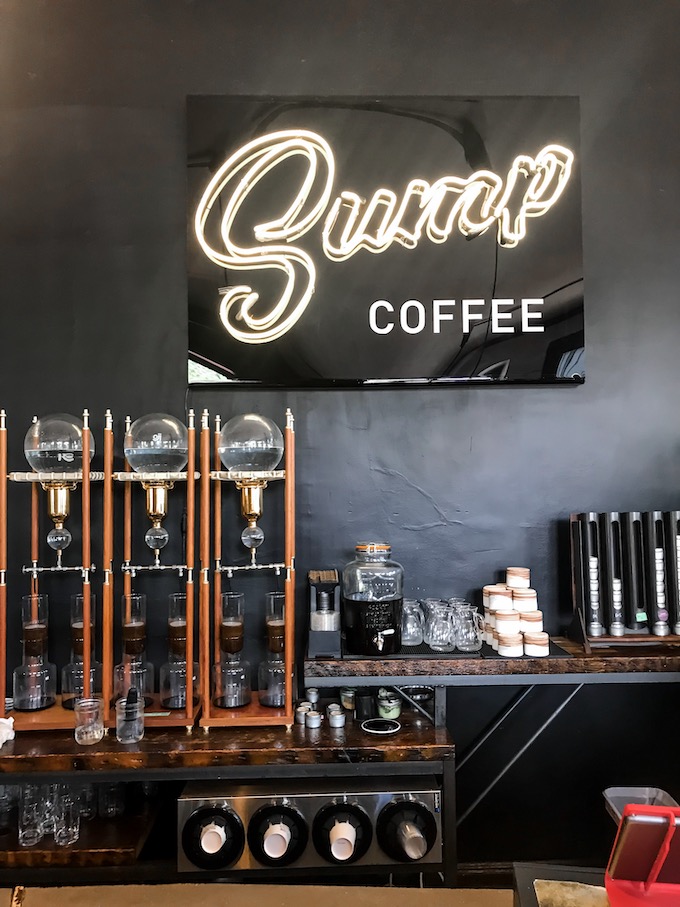 It had a dark, edgy decor and was unique. Everything in the shop was "Sump" branded, which was super cool.
There was also a good amount of seating. Plus, the vibe was super relaxed, quiet, and casual.
Sump Coffee St. Louis Verdict
Overall, Sump Coffee in St. Louis deserves a solid 5 out of 5 stars because of the coffee quality and super unique vibe. Carve out some time to visit if you're a St. Louis native or a traveler. It's worth it!